Boston Adventure! - Part 4: 
A very 'foodie' version of my adventures in Boston. I had some mini-trips to Boston the past month so I wanted to combine them all. 
My cousins and I went to Yamato in Brighton because we were craving for sushi. All-you-can-eat sushi that is.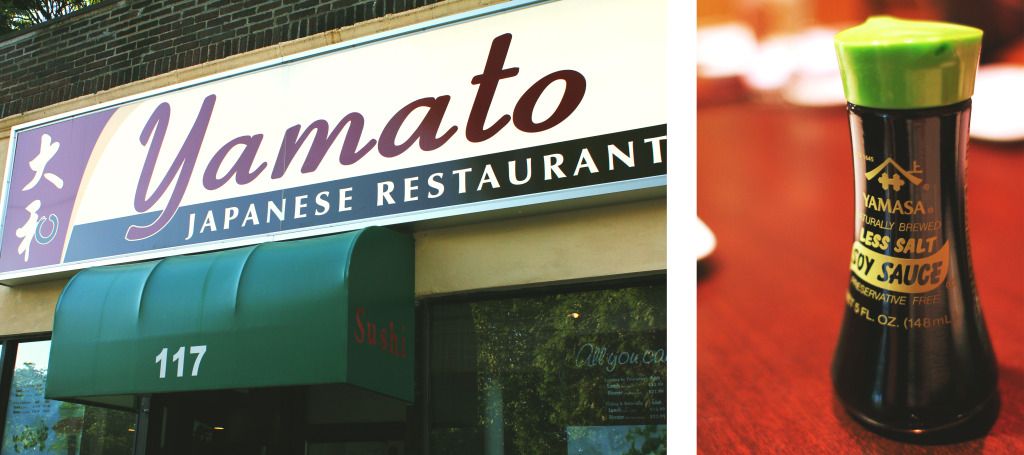 It's a fairly decent deal: Pay one price and order as much as you like. But be careful, order too much and you'll face a double price fee
We ordered and ate a LOT of sushi, I don't even know what kinds I ate. I just went with the flow and stuffed my face with the delicious goodness. It all went so fast…
Round 1: (you can see the chopsticks going in as people were hungry and impatient)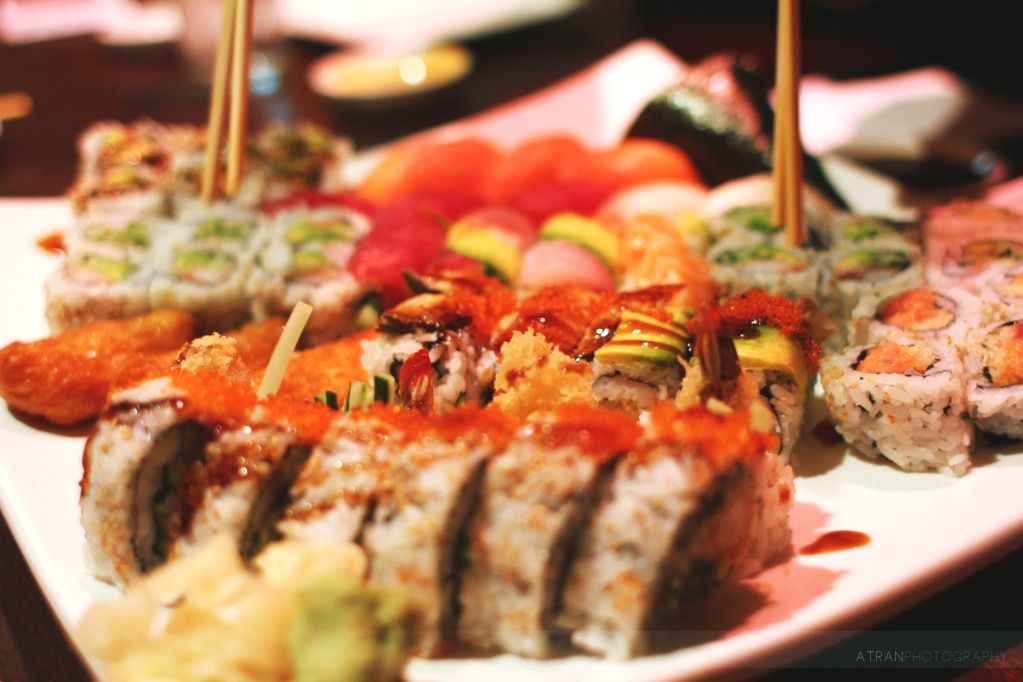 …gone in a flash.
Round 2: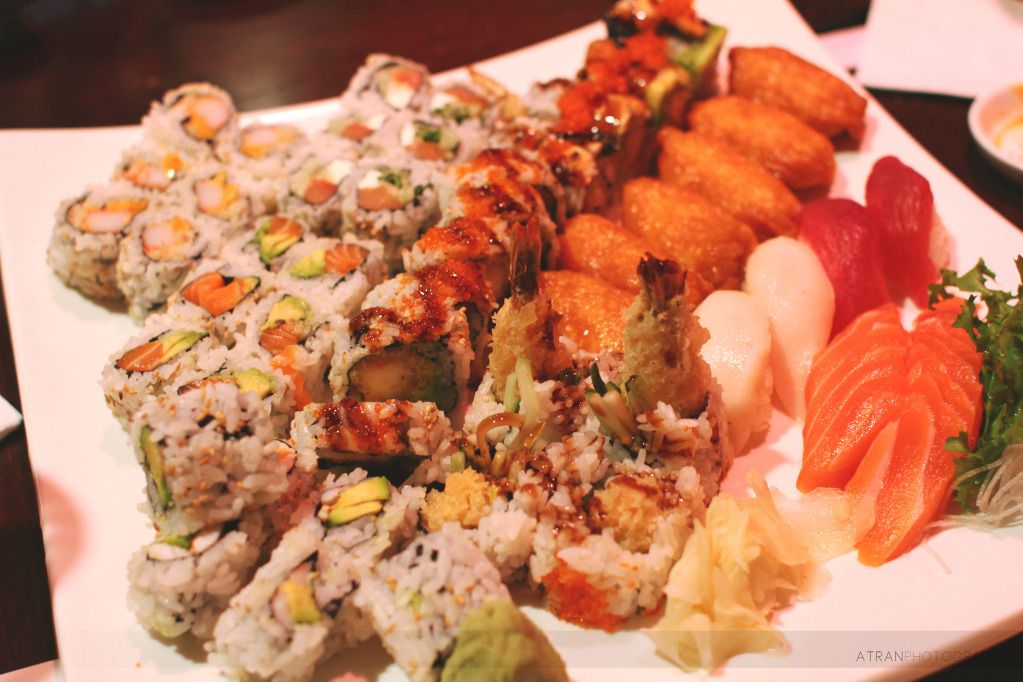 …and that was gone too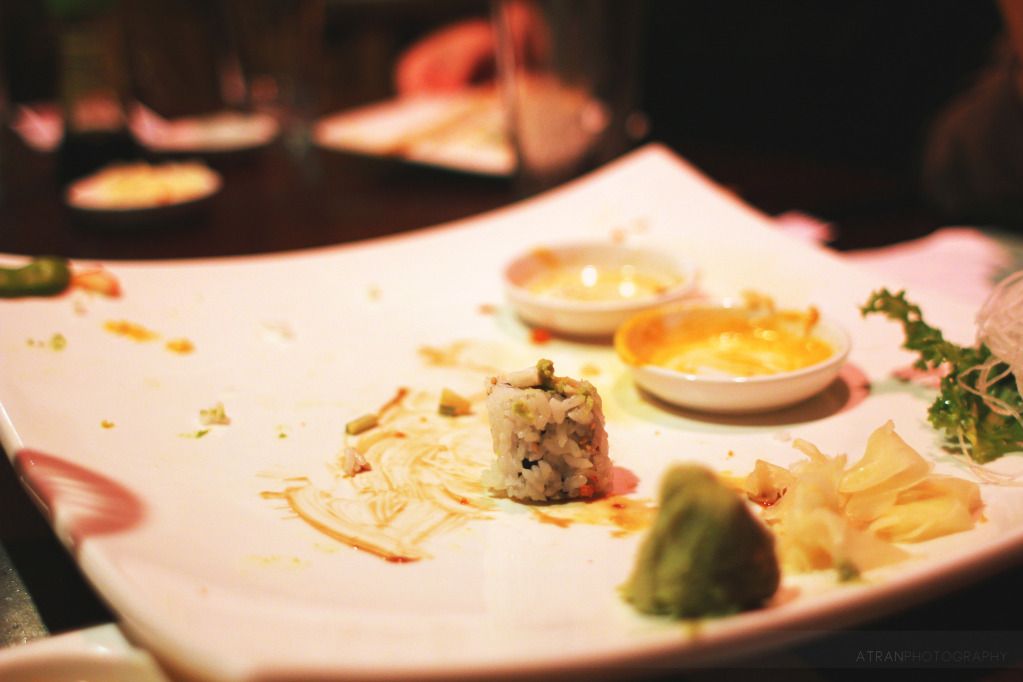 I had another little round because I wasn't quite full yet. A selection of appetizers and desserts were included in the deal too. We got fried ice cream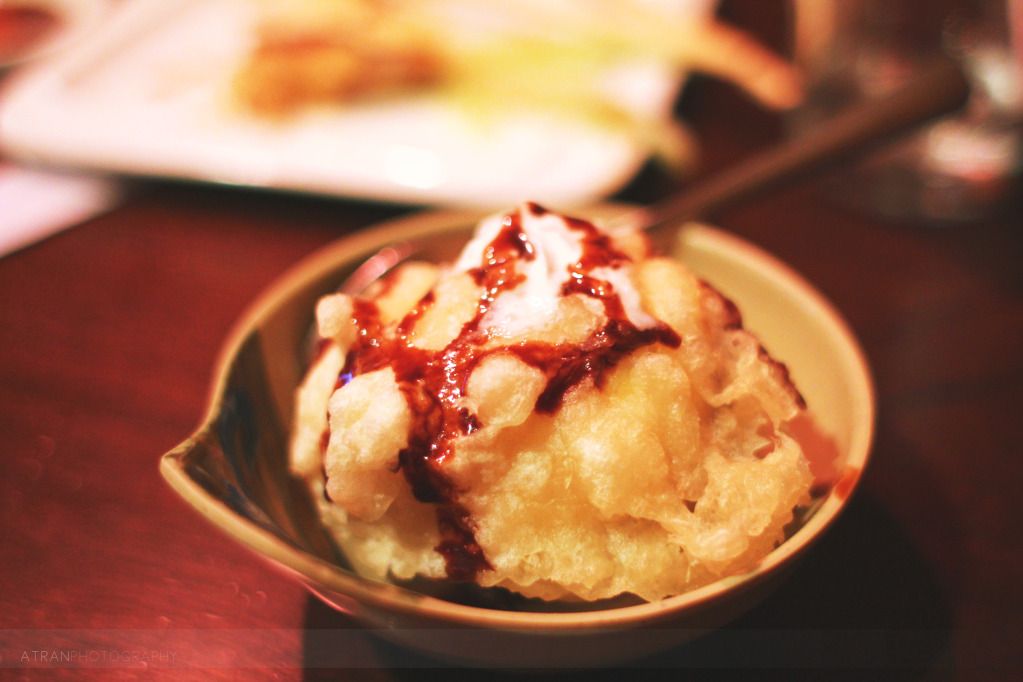 Georgetown Cupcakes opened up a few weeks ago, and since the original store in DC is on TV, the place was booming from opening day. I came here a few times; once with my friend Lizzy and another time with my family.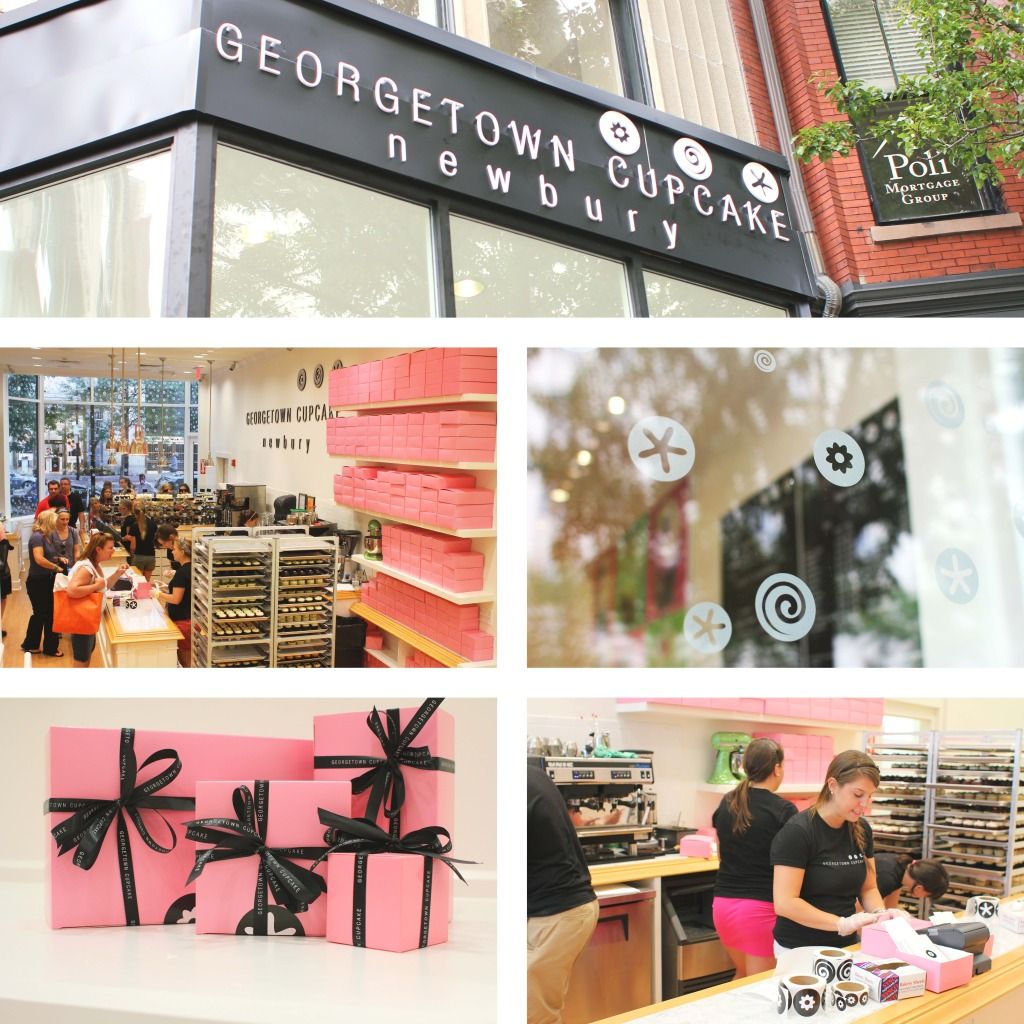 They had many different flavors of cupcakes, and they change from day to day! Each weekday has a different lineup of flavors, in addition to their 'basic' ones.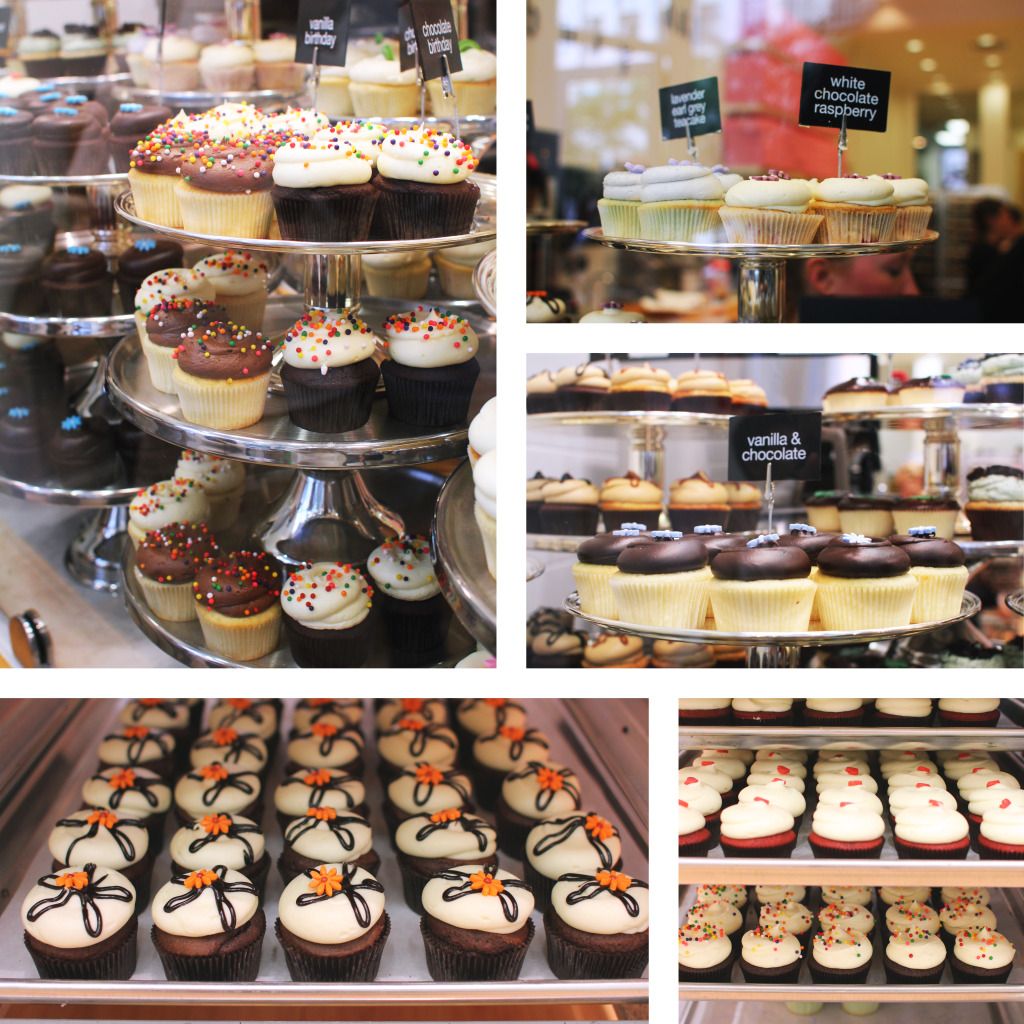 The cupcakes shown here are the red velvet, strawberry, vanilla birthday, and salted caramel (from left to right). I think the strawberry is my favorite so far. I like how there was actual bits of strawberry in it!
They also serve coffee and tea. My mom really enjoyed the mocha freeze :)
For my mother's birthday, my sister and I took my parents to eat at BonChon Chicken. My parents had yet to try their chicken yet, so we figured it would be a great time to go.
We ordered lychee soju to share, It tasted pretty good but it was weird drinking in front of my parents.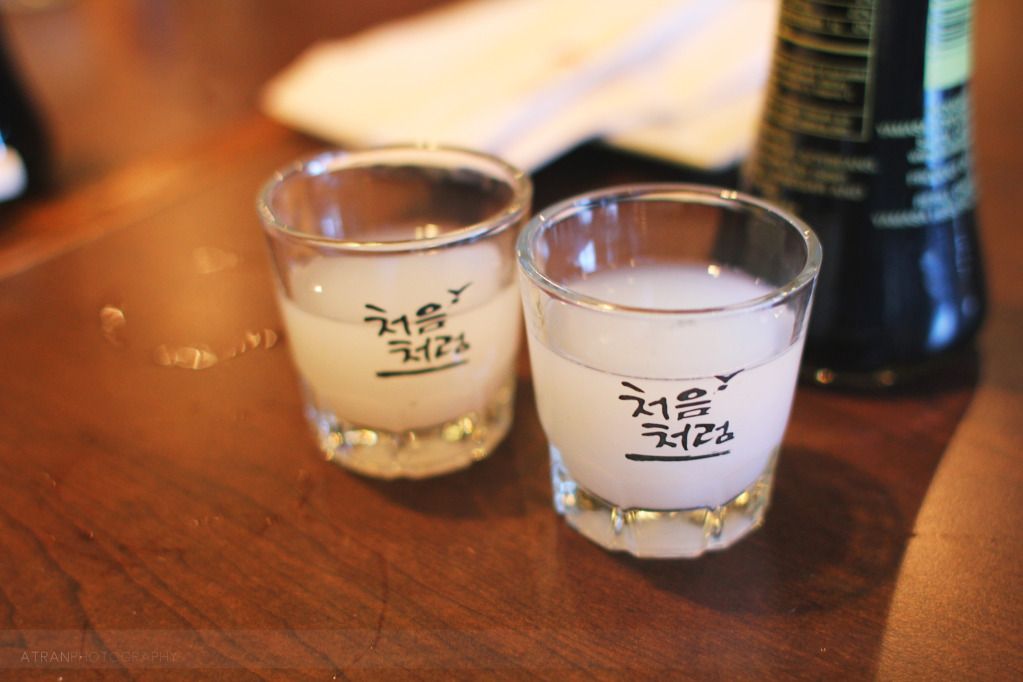 The star of the night: soy garlic and spicy wings and drumsticks! It's soooo good I could eat it all day err-day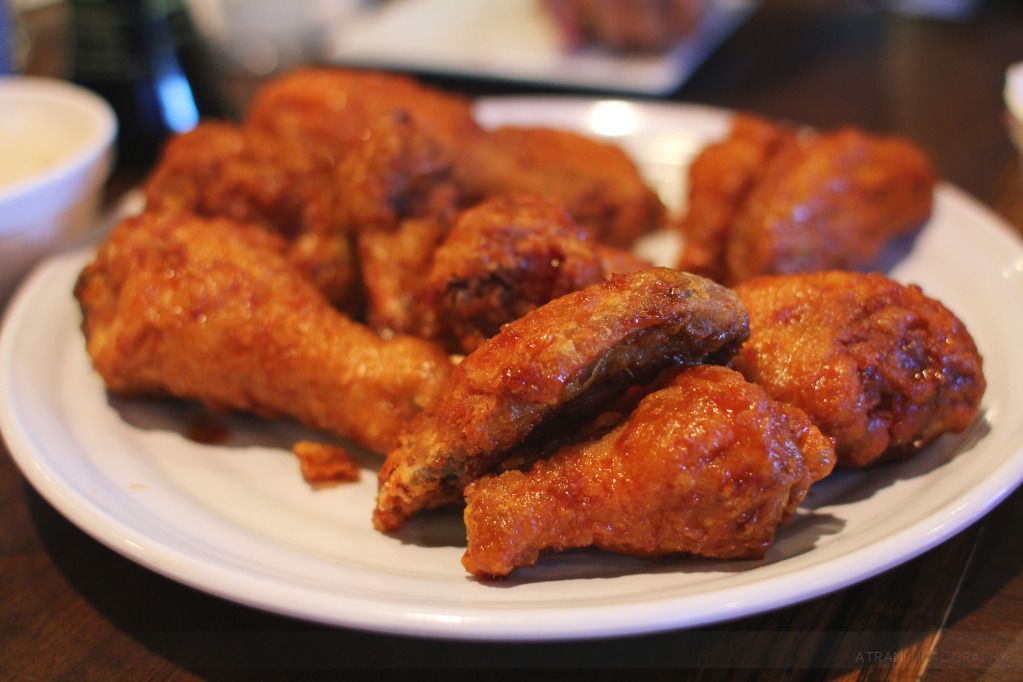 Along with the chicken we got dukbokki with tempura, and okonomiyaki. Delicious!
Okonomiyaki. I can't pronouce it so I call it obi-wan kenobi 
I hope this post didn't make your mouth water :P
Until next time!