The Ladies on Flickr.
Another visit to San Francisco marks another cliché photo of the Painted Ladies! My sister lives right near Alamo Square Park so I couldn't resist :P
The Gateway on Flickr.
The Golden Gate Bridge from Battery Spencer.

Although the bridge is breathtaking from this view, what makes it is the city laid out right behind. It would be an awesome view even if the Golden Gate wasn't there.
Yank Sing: 
Here's a short post of a great restaurant in downtown San Francisco. I've been to plenty of dim sum places before; this is my favorite of the bunch by far. For those who aren't familiar with these types of restaurants, you order small dishes at a time from carts rolled around by servers.
This is the star of the place: Shanghai dumplings. These delicate dumplings are filled with pork and a soup broth. You place the dumpling on a soup spoon, add the red ginger sauce, drink the soup within, and then eat it! Delicious!
Along with the Shanghai dumplings, my sister and I had seasoned string beans, chicken feet, har gow (shrimp dumplings), and shrimp rice noodle rolls.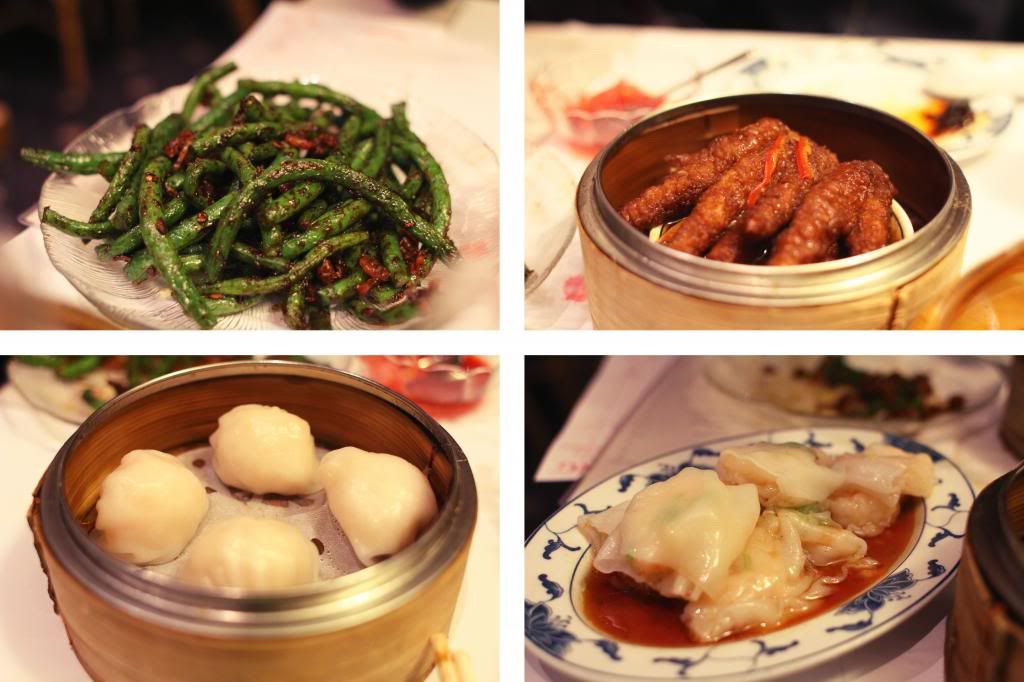 Overall, Yank Sing had excellent food and service. I can't wait to come back again!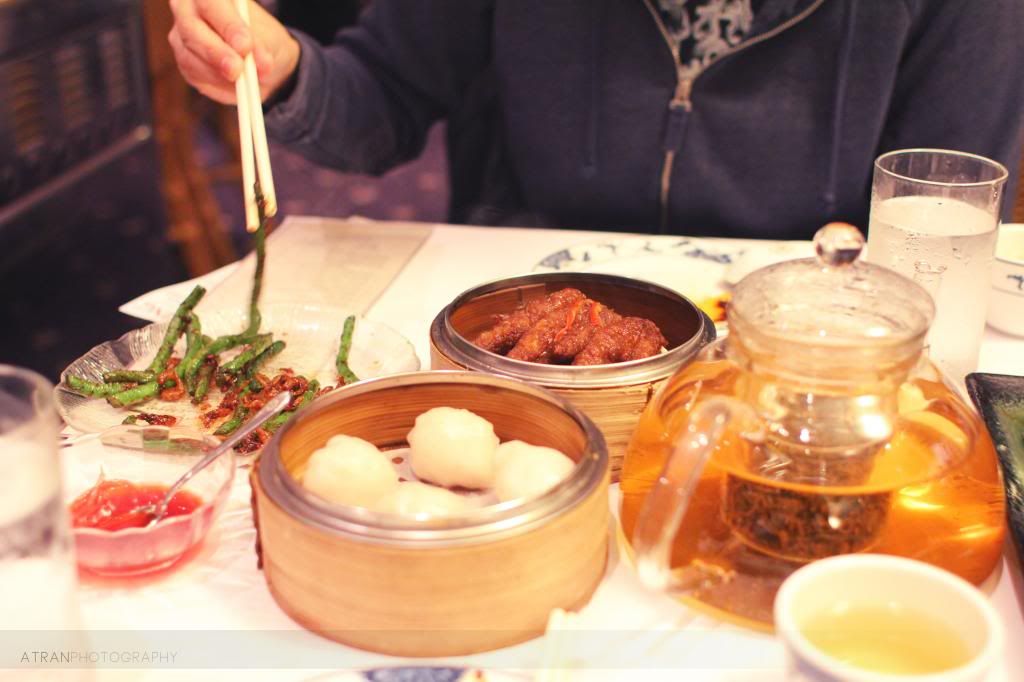 King of the Hill on Flickr.
The view of the Sutro Tower and surrounding neighborhoods from Corona Heights Peak.

I'm here in San Francisco vacationing for a week before I start my internship at Silicon Valley. My first full day here and I ran, walked, and hiked a total of 10 miles in the city. All was worth it, especially this view from the top of Corona Heights!
Brighter. Faster. on Flickr.
Via Flickr:
A great piece of street art by Ben Eine at Hayes Valley, San Fran.
I've looked at his work from his website and it's inspiring. He brings attractive, optimistic messages in many places throughout the world.

Golden Sky on Flickr.
Via Flickr:
The Golden Gate at sunset from the Marina.

Just doing some rather late post P-ing of some photos from my trip to SF :D
Light trails from the cars driving down the windy road part of Lombard Street.
Last night we just drove back to San Fran from Reno (about a 4 hour drive) and my sisters and I wanted something else to do that night. We drove up to Twin Peaks, which has a great view of the entire city. Unfortunately it was WAY to foggy to even see anything from the top. We literally were in the clouds and saw nothing but darkness.
We then decided to drive down the windy part of Lombard Street. Lombard always was crowded with people and cars during the day so we figured at night wouldn't be so busy. We slowly but surely drove the car down the road. At the end, I hopped out of the car with my camera and tripod to snap some quick photos. I wasn't expecting much but I soon realized that headlights from cars going down Lombard made for excellent light trails. 
Right after I was setting up my tripod at the bottom of Lombard, a bunch of other photographers with tripods appeared out of nowhere and also set up to take shots. It was good to know that I wasn't the only one out in the middle of the night taking photos of the city :)
After we went to Ghirardelli Square (which was surprisingly open late) and purchased some yummy chocolate bars. I got dark chocolate, my favorite!
the 'real' painted ladies