Yank Sing: 
Here's a short post of a great restaurant in downtown San Francisco. I've been to plenty of dim sum places before; this is my favorite of the bunch by far. For those who aren't familiar with these types of restaurants, you order small dishes at a time from carts rolled around by servers.
This is the star of the place: Shanghai dumplings. These delicate dumplings are filled with pork and a soup broth. You place the dumpling on a soup spoon, add the red ginger sauce, drink the soup within, and then eat it! Delicious!
Along with the Shanghai dumplings, my sister and I had seasoned string beans, chicken feet, har gow (shrimp dumplings), and shrimp rice noodle rolls.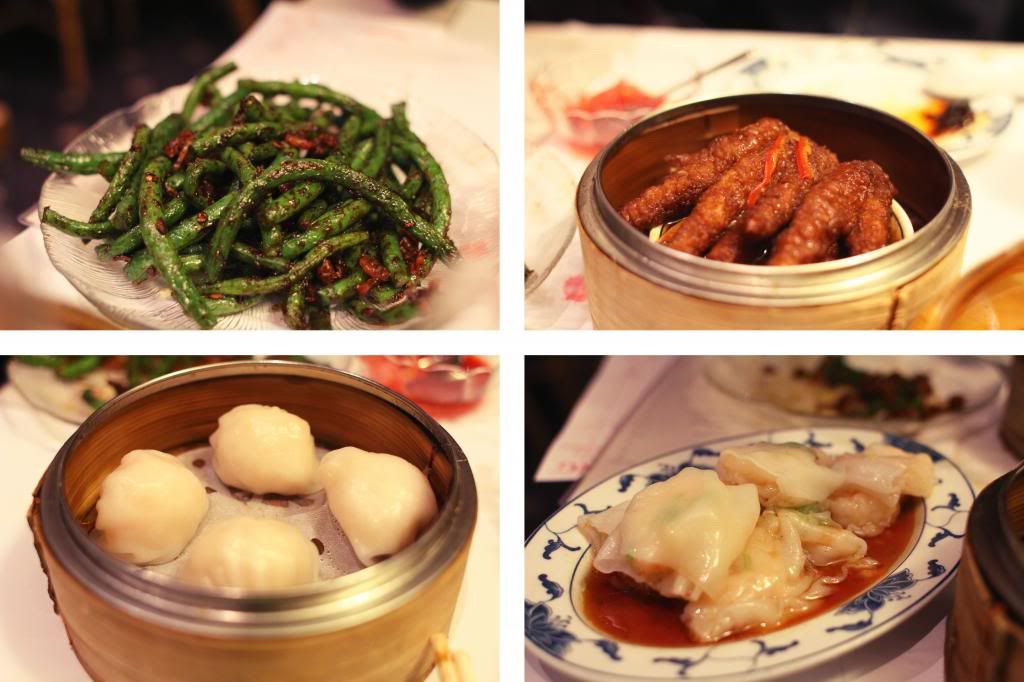 Overall, Yank Sing had excellent food and service. I can't wait to come back again!