Faneuil Hall | North End
Fujifilm X100S
Winter Waterfront on Flickr.
Boston Skyline from Fan Pier Park
Rather than staying at home being lazy and whatnot, I drove myself to Boston, did some antique shopping, caught up with some reading at a coffee shop, and took some photos at dusk. It was much more exciting than just looking at my computer screen all day :P
Every Move Matters on Flickr.
I was greeted by this haiku posted at a crosswalk in New York. Apparently there are many of these poems all over the city that warn pedestrians of incoming traffic.
The Crossing on Flickr.
I went to NYC this weekend to celebrate my 23rd birthday. It still amazes me how huge and full of life this city is.

A Quick Trip to Seattle: 
Last month I took a quick business trip to Seattle, Washington. Although I was working most of the time there, I tried my best exploring this city in such little time. Mostly I just went to the very tourist-y spots. haha. Here are some highlights: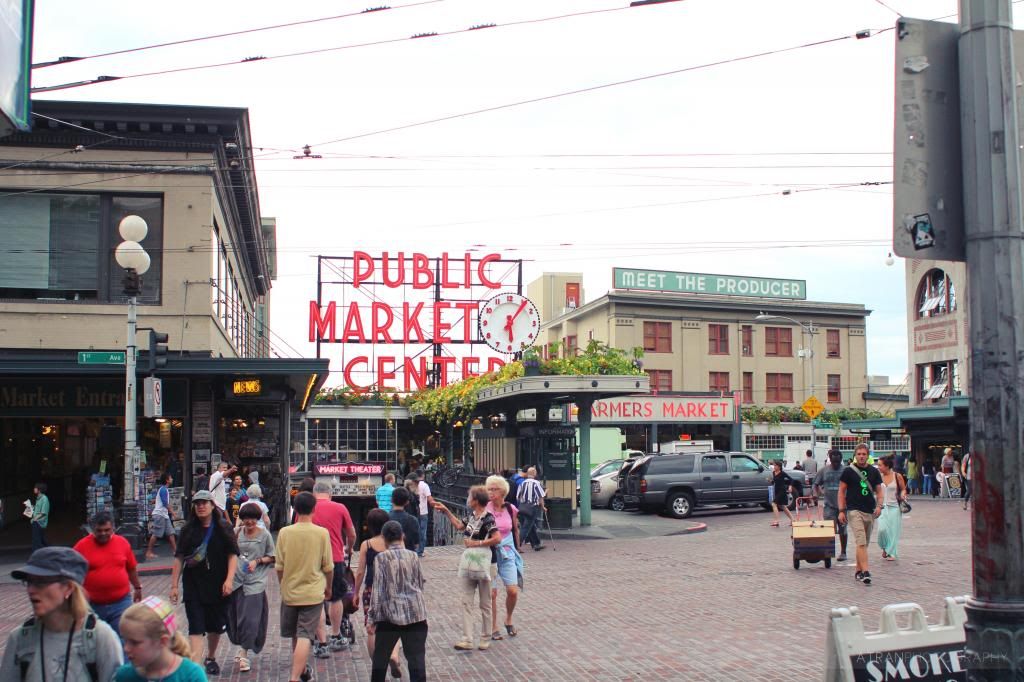 Pike's Place is an open market located at the waterfront of Seattle. Walking through you can find many goods like produce, freshly caught seafood, pasta, arts & crafts… the list goes on. It's also home of the very first Starbucks!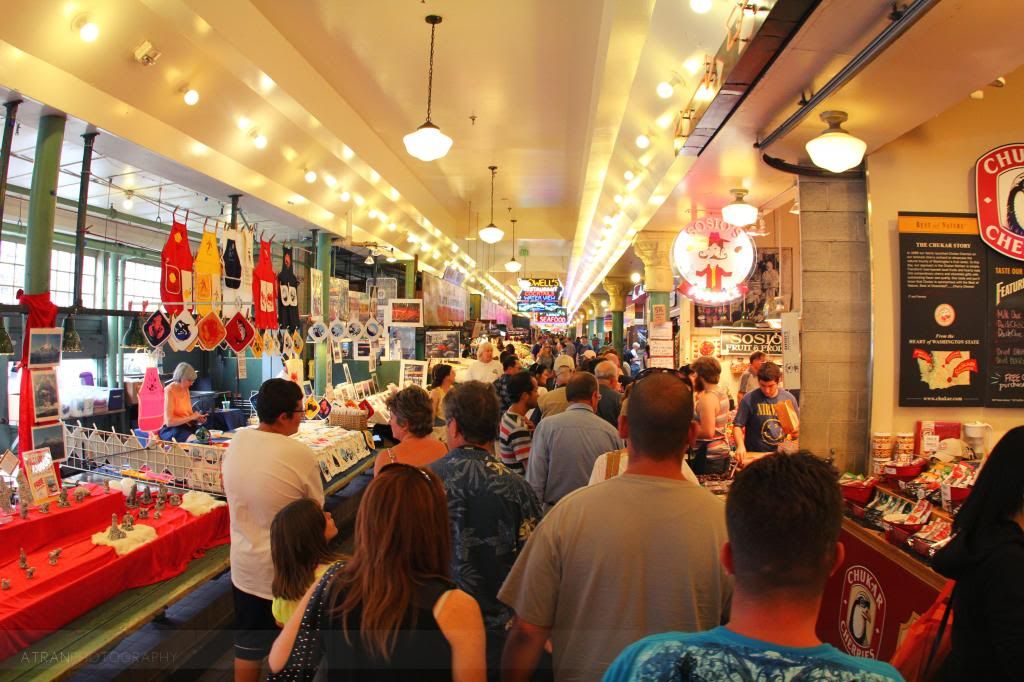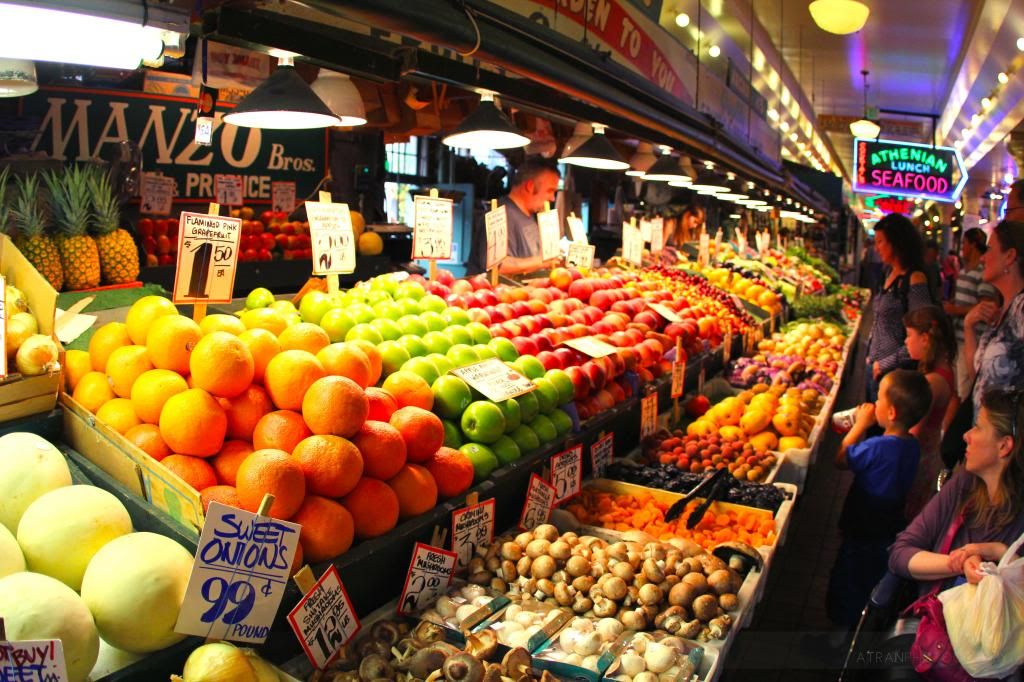 This looks like a normal brick wall right? Looking closer I got a bit grossed out seeing it's actually completely covered with chewed up gum! Gross.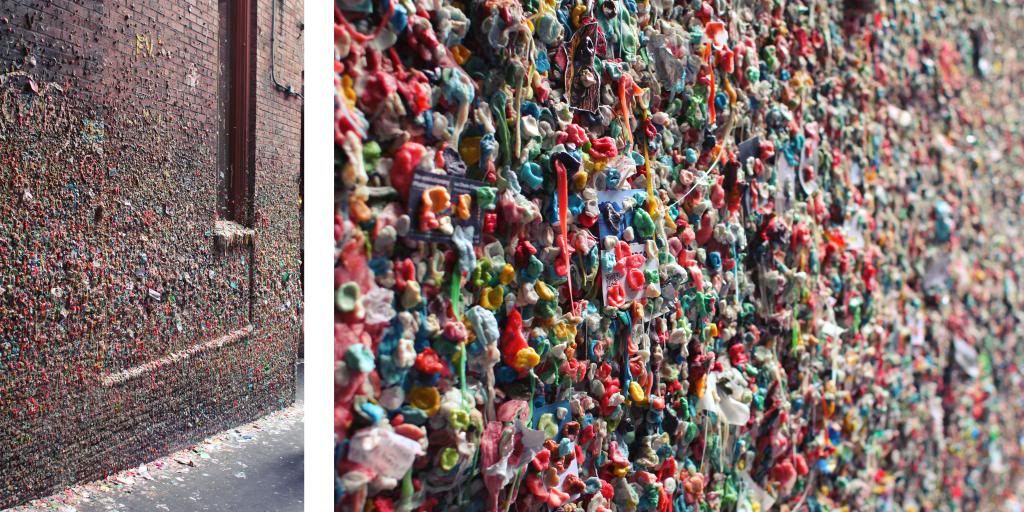 I met up with a friend who's coincidently interning in Seattle for the summer. We grabbed dinner at Japonessa Sushi Cocina. I didn't realized I ordered two fried sushi plates, but they both tasted great! Their green tea tiramisu was a great ending to our meal.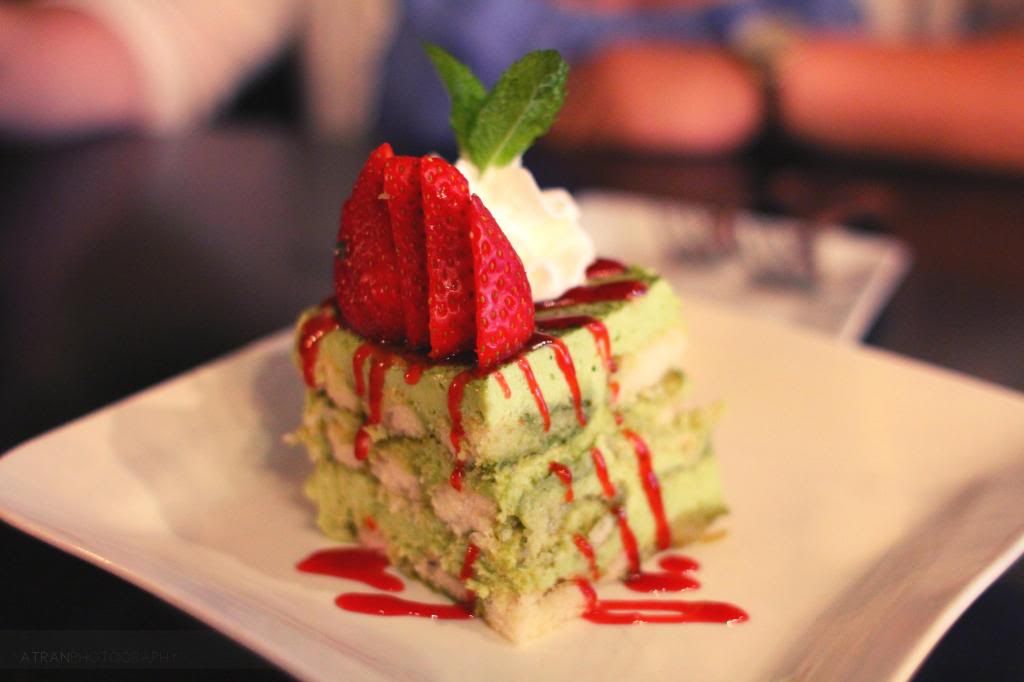 We went to the famous Space Needle to grab a bird's eye view of Seattle. Tickets for 'liftoff' were $18, but it gave us a great 360-degree outdoor of the city.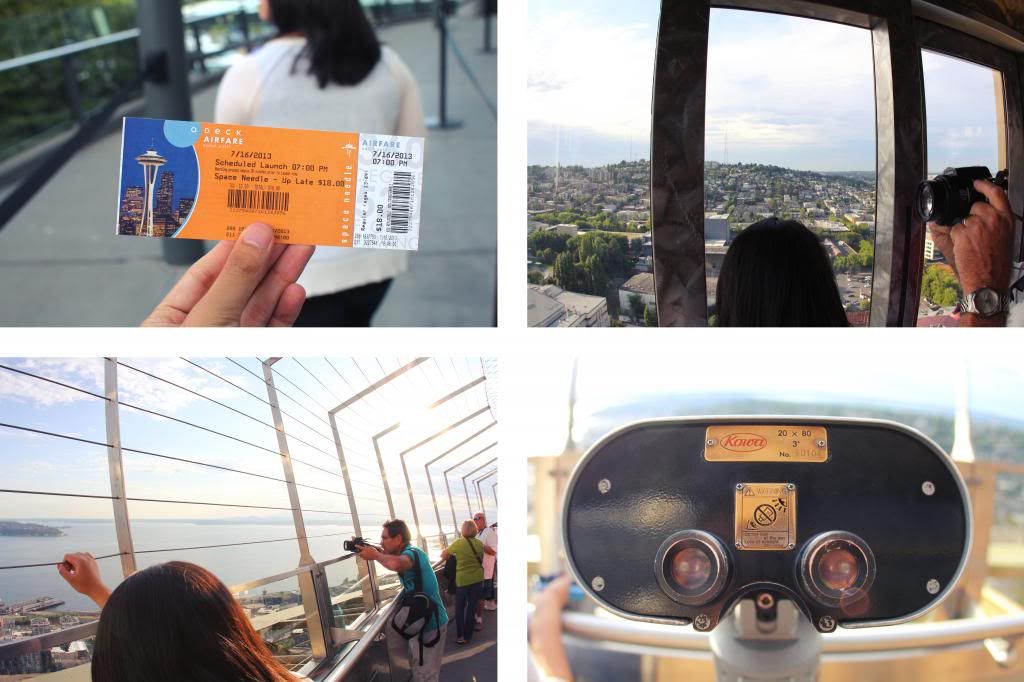 I was excited because I thought the observatory deck rotated, but sadly it didn't. Turns out the restaurant one floor below the deck rotates.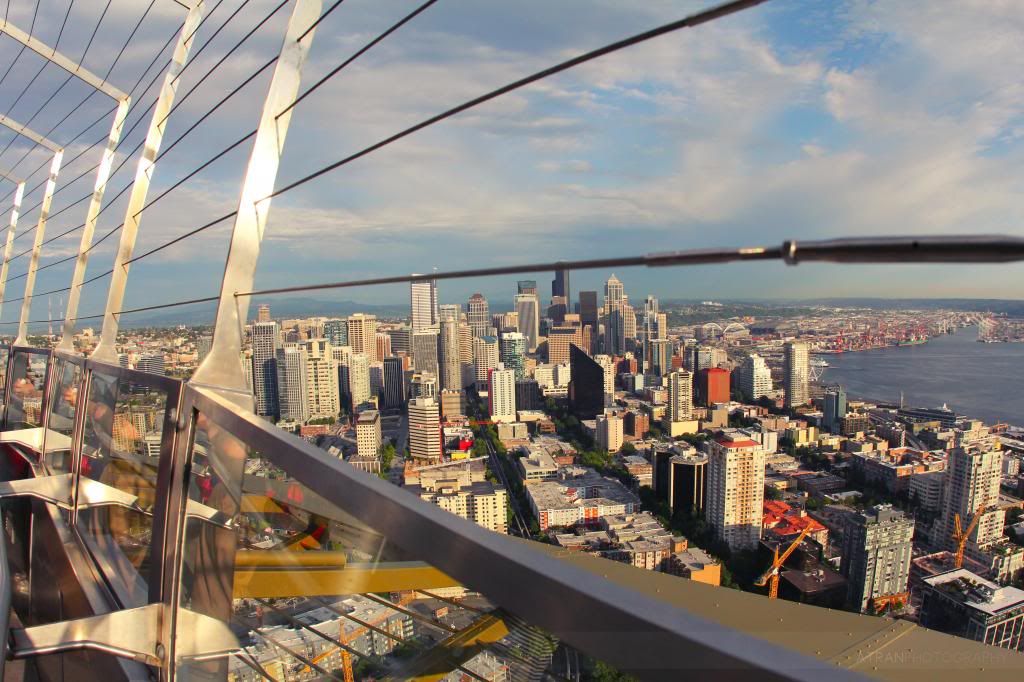 It was fun briefly visiting Seattle. I'll probably be back soon due to business, which will give me a chance to explore the city even more. I'll leave you guys off with some night shots of the city. Cheers!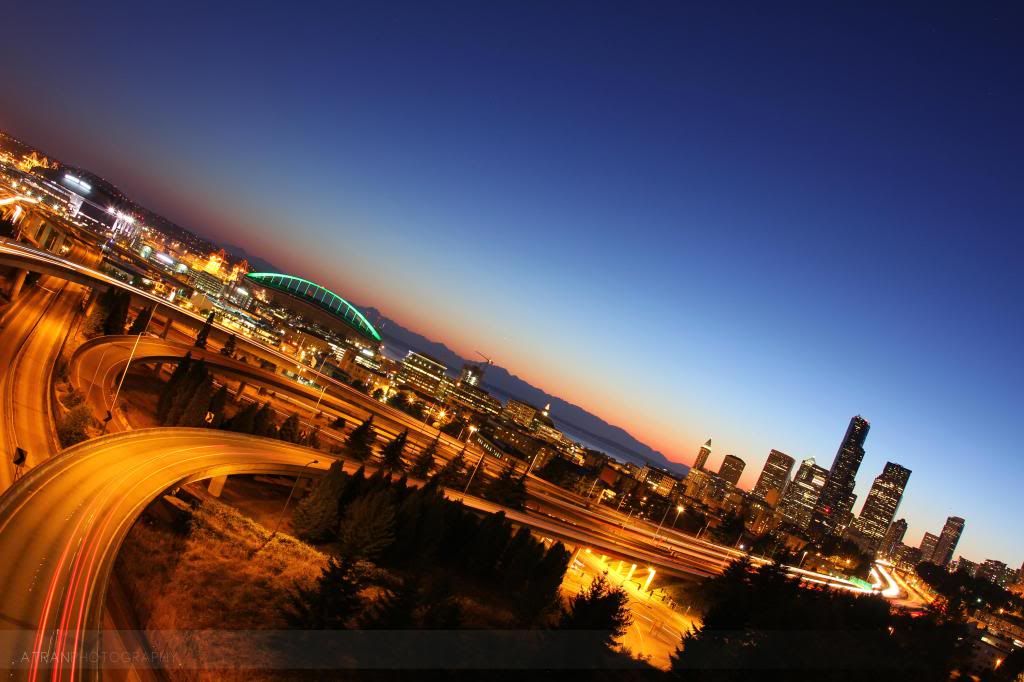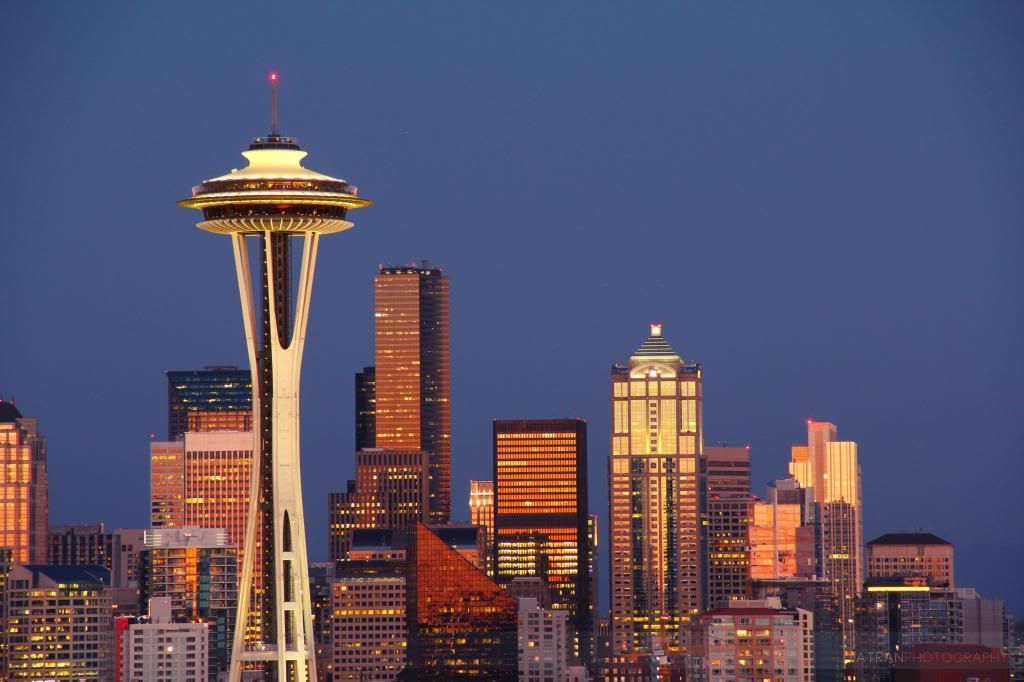 The (not so) Cloudy City on Flickr.
I was on a last minute business trip to Seattle this week. Although known for it's gloomy weather, Seattle was actually quite nice during the week, a good break from the New England humidity!