Highlights - New York City January 2014: 
Wow, it's been a while since I've done an 'adventure' post. Without further adieu, I'm going to share all the photo-worthy moments I had visiting the Big Apple with my sister and cousins:
We took the MegaBus from South Station Boston in the early morning and arrived in New York a little before lunchtime. I love the 'rush' I get upon arriving at the city. We were greeted with beeping taxis, a tandem bicycle (wha?), and of course Mr. Beckham overlooking the block. So many sights to see, so little time!
Per my sister's request, we went to K-Town for lunch. Hot sizzling tofu soup for the chilly weather!
Across the street we stepped into Paris Baguette for a caffeine fix. I was surprised to find croissant donuts (or cronuts) at the bakery! A bit expensive, but it was flaky and delicious! :)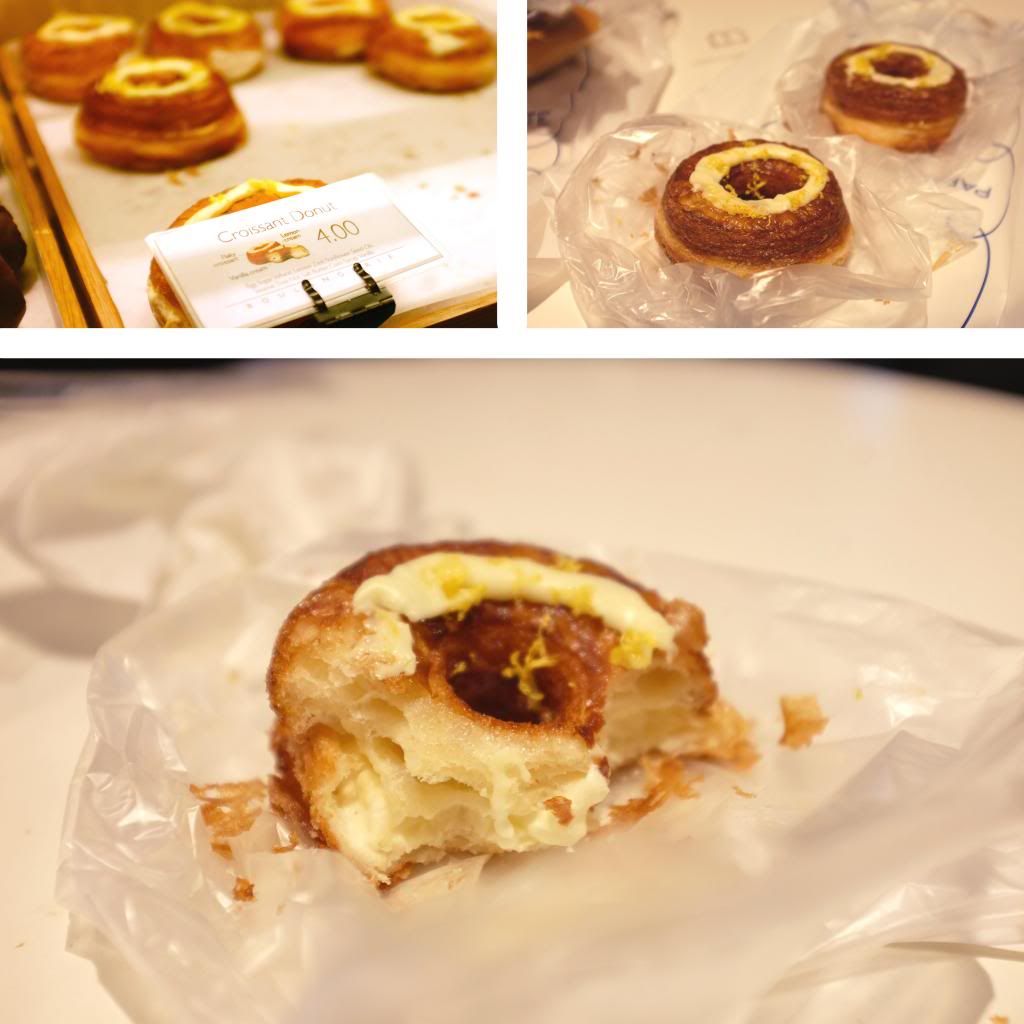 We spent a few hours in the Museum of Modern Art, but I personally could've spent all day in there! Admission was discounted to $14 for students. Good thing I had my student ID with me!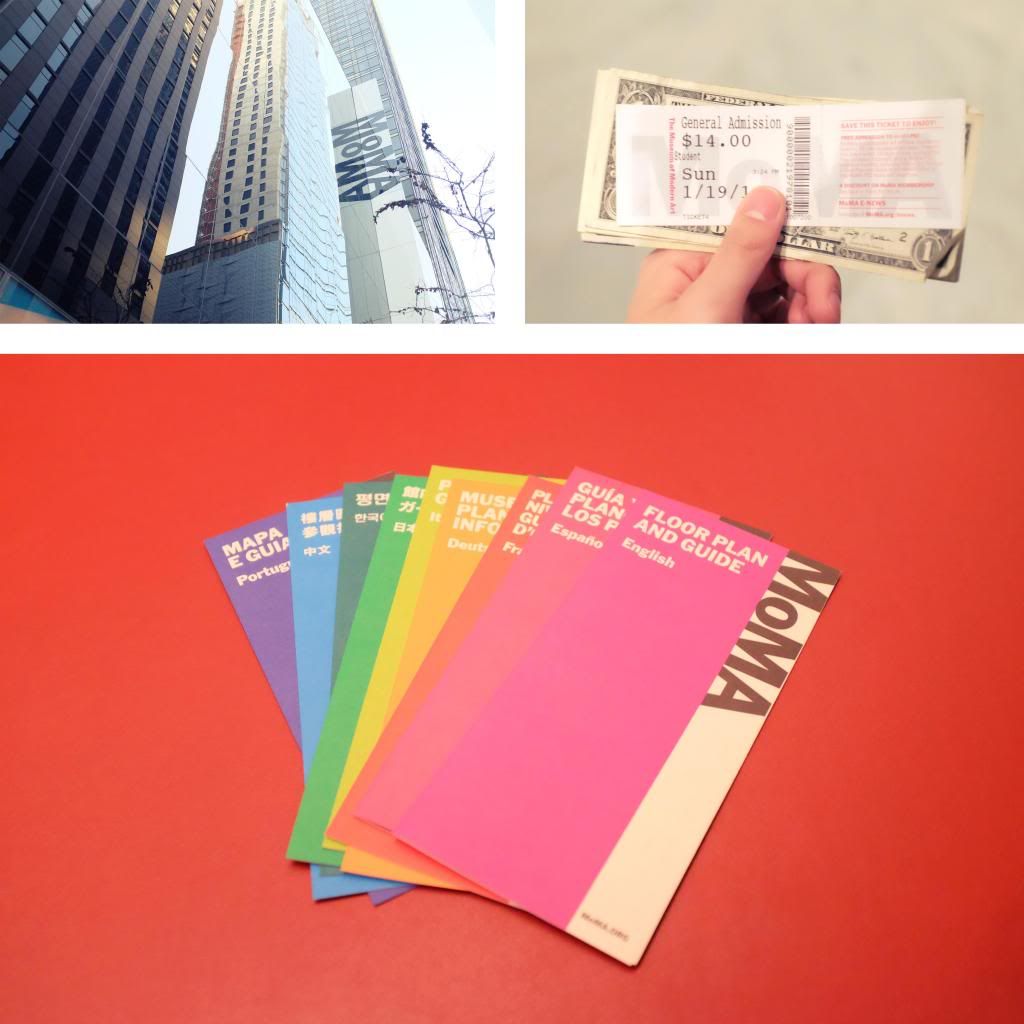 I had to collect ALL the maps! We saw several exhibits including one by Isa Genzken on the top floor.
A pixelated selfie.
In the atrium, there was a multi-screen cinema where visitors get to lay back, relax and enjoy the screenings.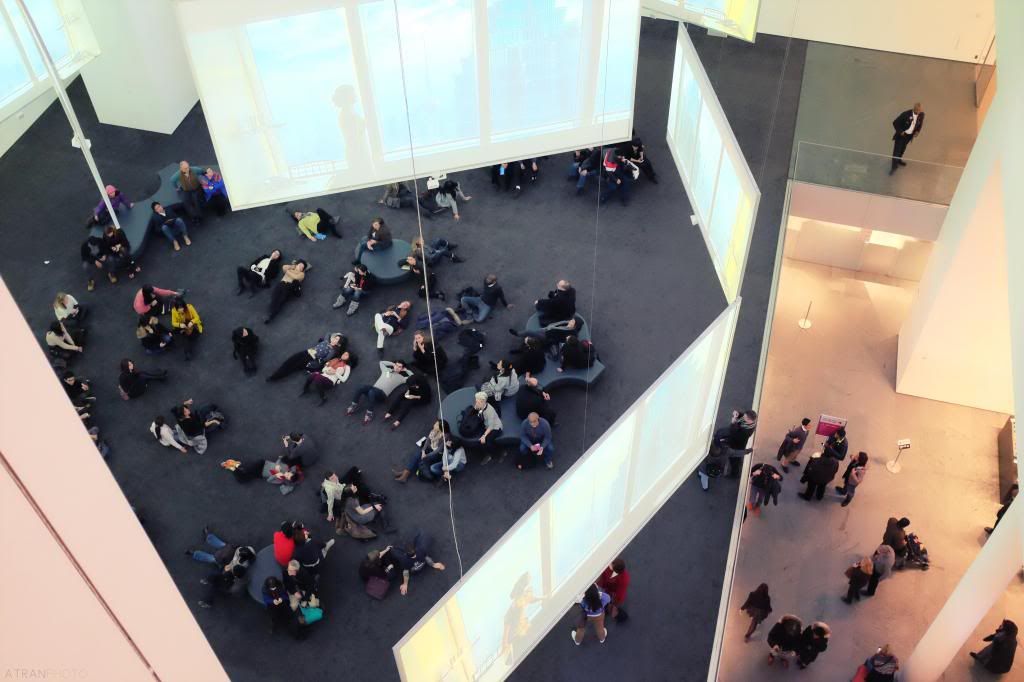 There were also some notable works of art in the museum.
After MoMA we grabbed some delicious chicken and rice from the Halal Guys and set up a family dinner in our hotel room.
We spent the rest of the night walking around Times Square and checking out the night/bar scene.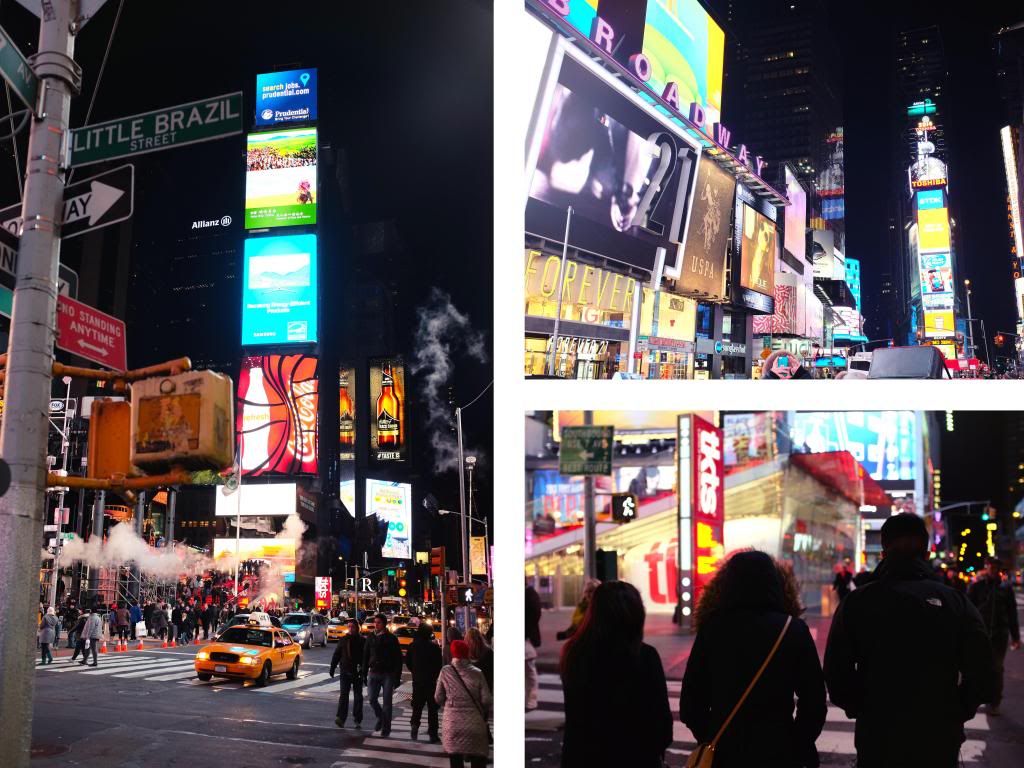 Drink it up. Also, what better way to end the night with some late night McDonalds?!
The last day was focused on getting seats to Late Night with Jimmy Fallon, so we hung out mostly in the Rockefeller Center area where the taping is.
Our tickets! I actually reserved tickets a month ago by phone, but we still had to wait in line for a while to actually have our entry guaranteed. So happy we got in!
The show was amazing! Jimmy Fallon was hilarious as always, and The Roots were awesome live! We also got to see Jessica Alba, the special guest, and a jaw-dropping live performance by Disclosure! I even got to shake Jimmy's had at the end of the show!
Our walk to the bus stop for our bus back to Boston. What a weekend!
Observe on Flickr.
The Andy Warhol Collection at MoMA. I had planned to go to the Museum of Modern Art in New York but I guess I wasn't thorough enough with my research to expect this! I was pleasantly surprised by pieces created by many notable artists including Mr. Warhol.

Floating Fridays: Nail Art Queen on Flickr.
My friend Jocelyn with only a fraction of her nail polish collection

We play Mario Kart all the time and decided to make a race interesting. If I win she buys me a new camera battery, if she wins I have to make a floating photo for her new nail art blog. You probably know who won :P
Brighter. Faster. on Flickr.
Via Flickr:
A great piece of street art by Ben Eine at Hayes Valley, San Fran.
I've looked at his work from his website and it's inspiring. He brings attractive, optimistic messages in many places throughout the world.