Photographica Camera Show - Oct 2014: 
Twice a year the Photographic Historical Society of New England (PHSNE) hosts the Photographica Camera and Image Show. Sellers around the area set up at booths and sell cameras, vintage images, darkroom/studio equipment, accessories, and pretty much anything else photo-related! It's my second time at this show and it never ceases to amaze me what I can find. Up for sale are mostly vintage film cameras ranging from dirt cheap point and shoots to expensive TLRs and medium format cameras. There's also an abundance of lenses and accessories like lens caps, filters, and cases. Show-goers also love looking through 'dollar table', where piles of camera related knick-knacks are sold for a buck a piece. 
After a few hours at the show, I managed to snag a Ricoh 500 G compact rangefinder (it was on my wish list), a few rolls of expired film, and a steel film developing tank with reel. I had a great time talking to sellers and discovering different treasures at the show. I'll continue to keep coming to Photographica as long as I'm in the area!
A Lazy Sunday in Back Bay, Boston. Taken with Yashica Electro GSN, Fujifilm Superia Xtra 400 Film
Highlights - New York City January 2014: 
Wow, it's been a while since I've done an 'adventure' post. Without further adieu, I'm going to share all the photo-worthy moments I had visiting the Big Apple with my sister and cousins:
We took the MegaBus from South Station Boston in the early morning and arrived in New York a little before lunchtime. I love the 'rush' I get upon arriving at the city. We were greeted with beeping taxis, a tandem bicycle (wha?), and of course Mr. Beckham overlooking the block. So many sights to see, so little time!
Per my sister's request, we went to K-Town for lunch. Hot sizzling tofu soup for the chilly weather!
Across the street we stepped into Paris Baguette for a caffeine fix. I was surprised to find croissant donuts (or cronuts) at the bakery! A bit expensive, but it was flaky and delicious! :)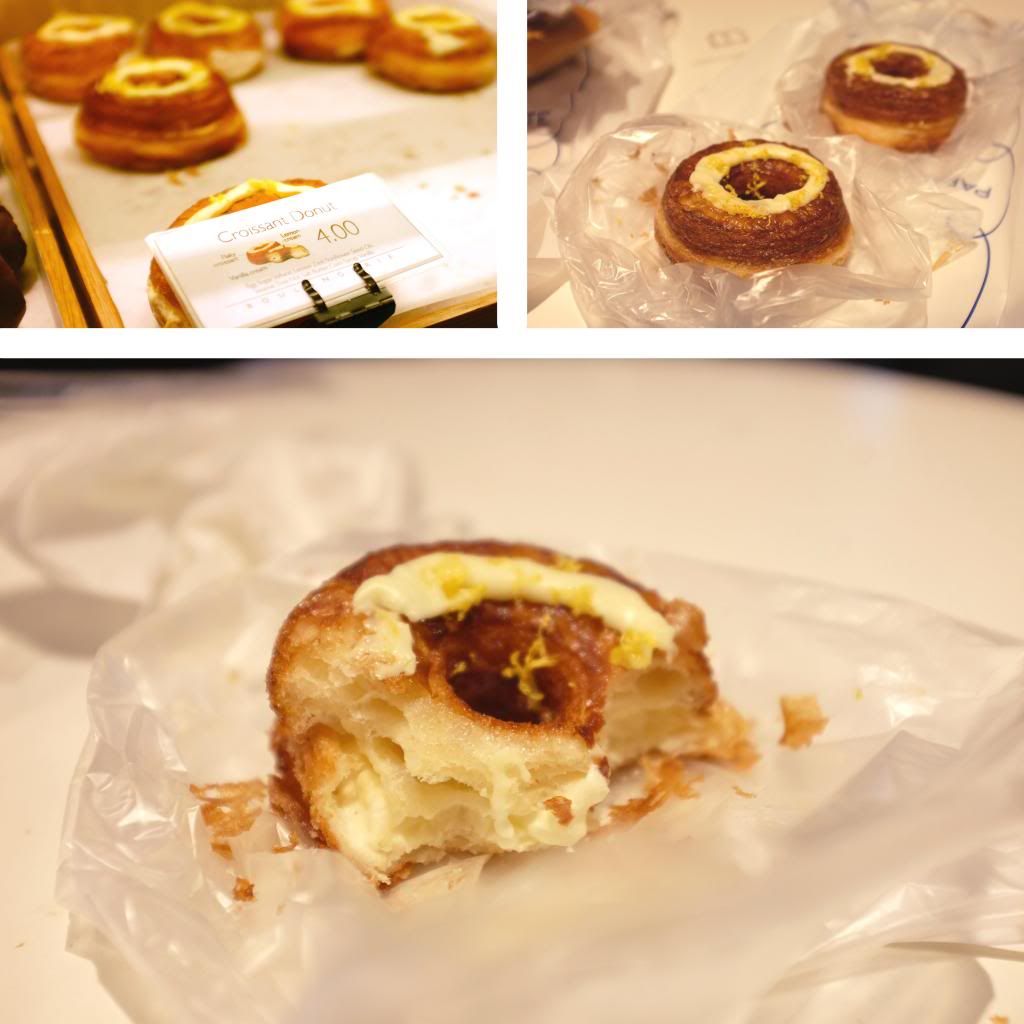 We spent a few hours in the Museum of Modern Art, but I personally could've spent all day in there! Admission was discounted to $14 for students. Good thing I had my student ID with me!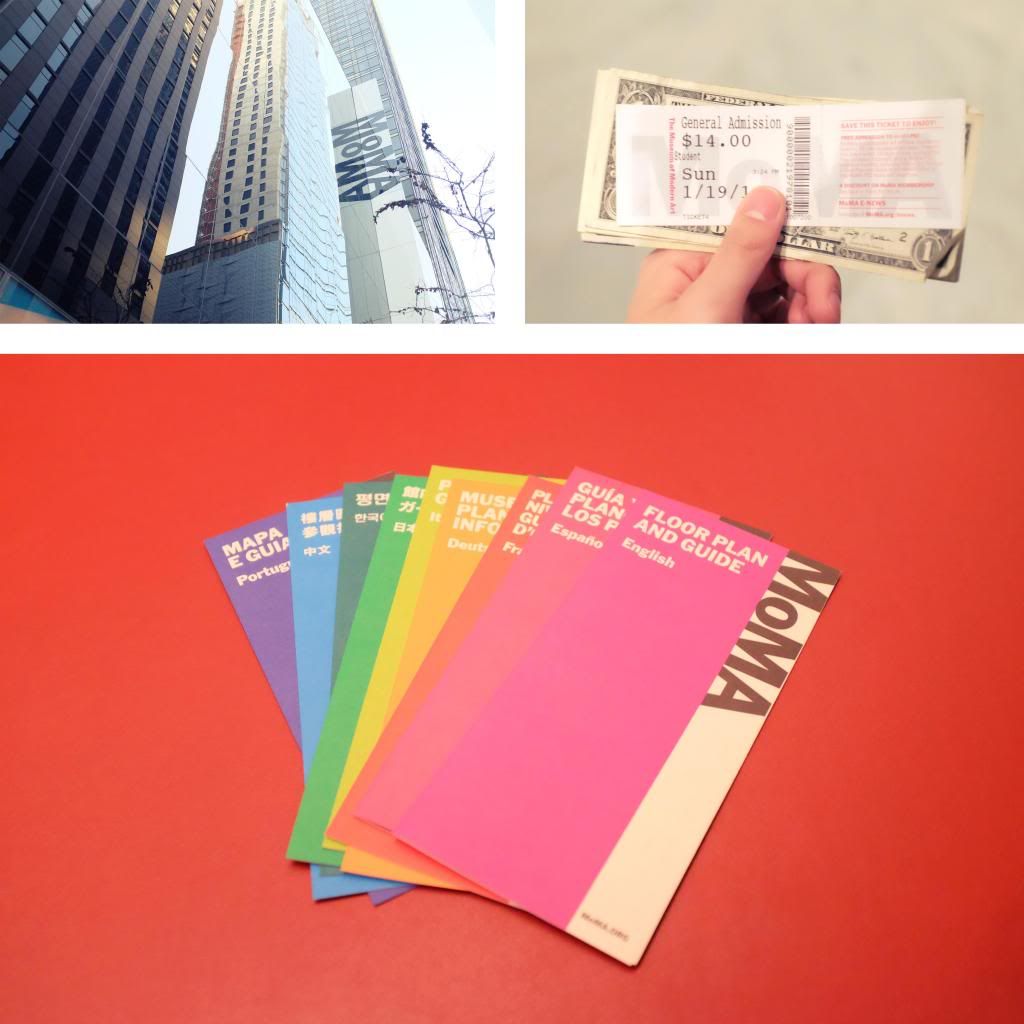 I had to collect ALL the maps! We saw several exhibits including one by Isa Genzken on the top floor.
A pixelated selfie.
In the atrium, there was a multi-screen cinema where visitors get to lay back, relax and enjoy the screenings.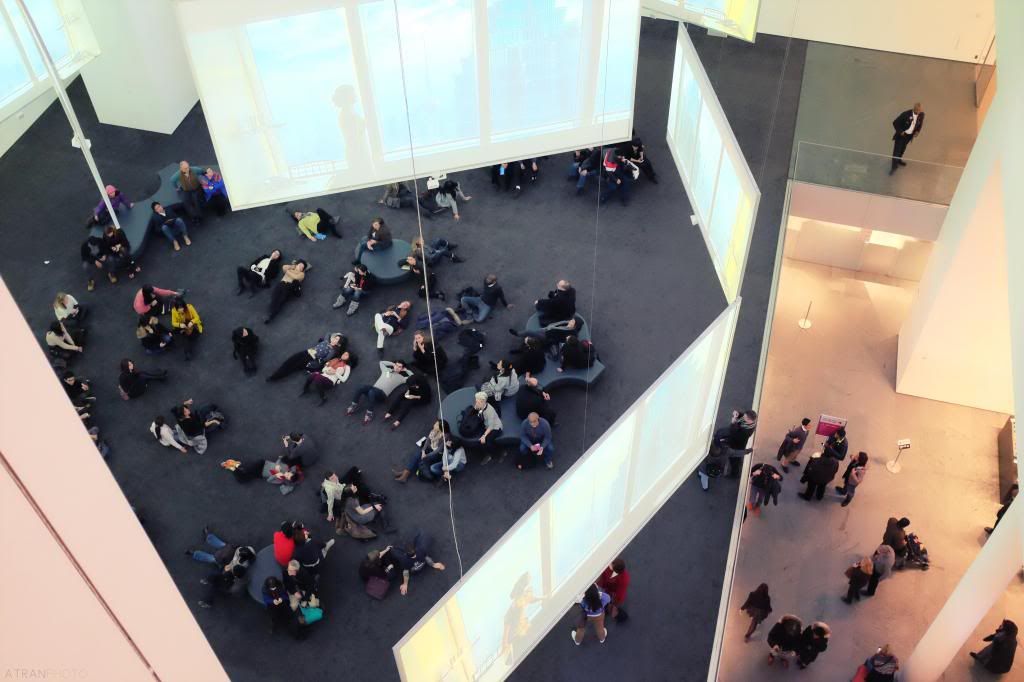 There were also some notable works of art in the museum.
After MoMA we grabbed some delicious chicken and rice from the Halal Guys and set up a family dinner in our hotel room.
We spent the rest of the night walking around Times Square and checking out the night/bar scene.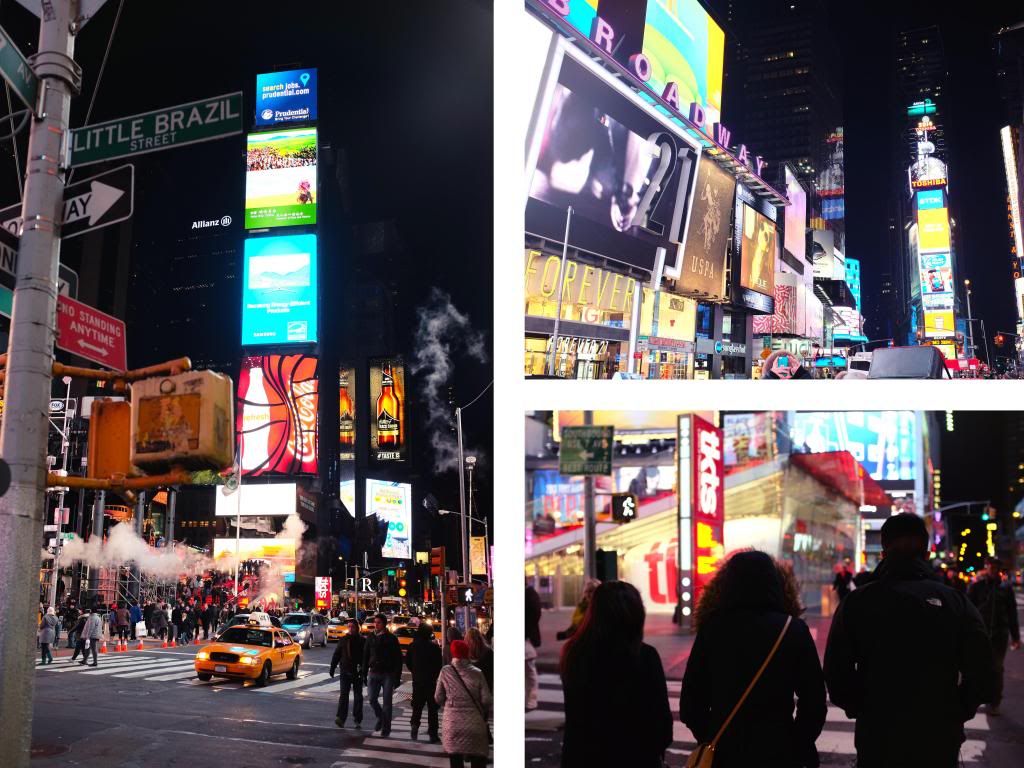 Drink it up. Also, what better way to end the night with some late night McDonalds?!
The last day was focused on getting seats to Late Night with Jimmy Fallon, so we hung out mostly in the Rockefeller Center area where the taping is.
Our tickets! I actually reserved tickets a month ago by phone, but we still had to wait in line for a while to actually have our entry guaranteed. So happy we got in!
The show was amazing! Jimmy Fallon was hilarious as always, and The Roots were awesome live! We also got to see Jessica Alba, the special guest, and a jaw-dropping live performance by Disclosure! I even got to shake Jimmy's had at the end of the show!
Our walk to the bus stop for our bus back to Boston. What a weekend!

A Quick Trip to Seattle: 
Last month I took a quick business trip to Seattle, Washington. Although I was working most of the time there, I tried my best exploring this city in such little time. Mostly I just went to the very tourist-y spots. haha. Here are some highlights: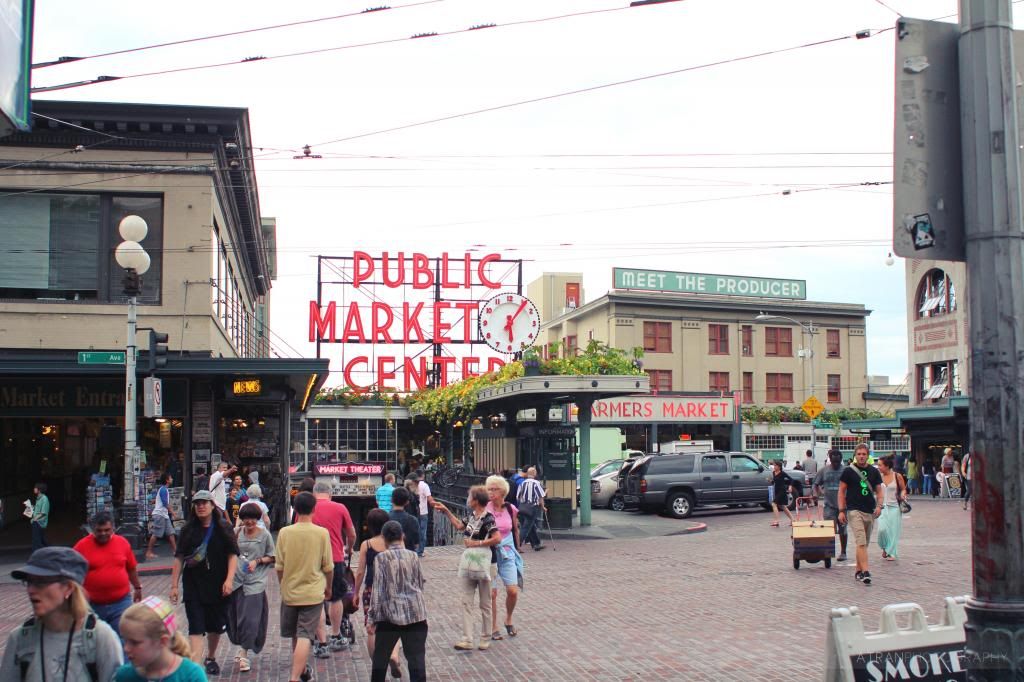 Pike's Place is an open market located at the waterfront of Seattle. Walking through you can find many goods like produce, freshly caught seafood, pasta, arts & crafts… the list goes on. It's also home of the very first Starbucks!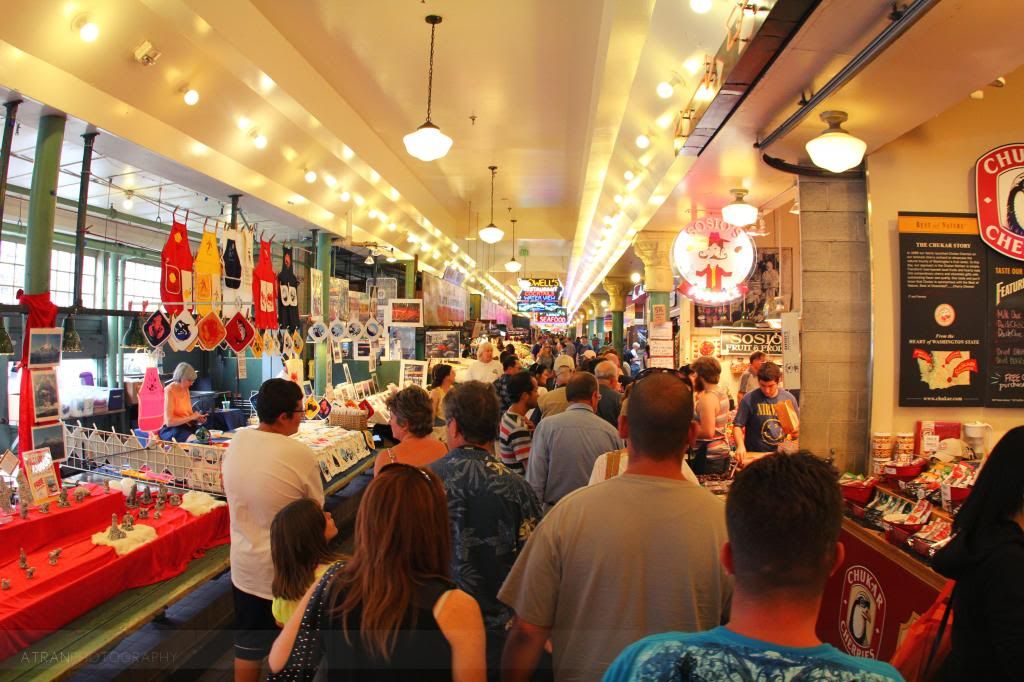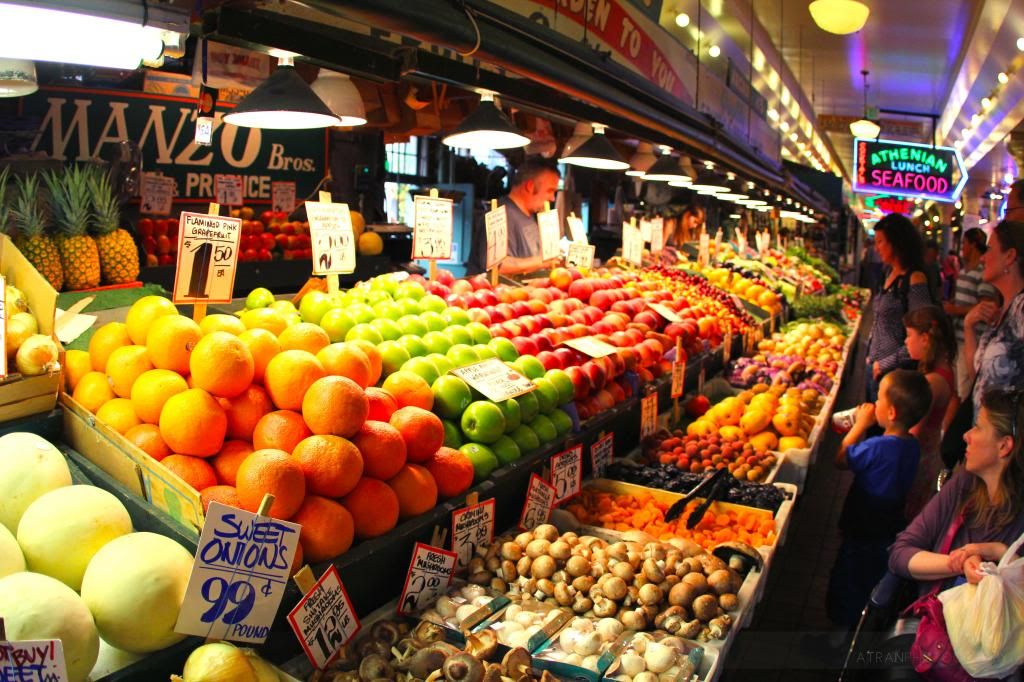 This looks like a normal brick wall right? Looking closer I got a bit grossed out seeing it's actually completely covered with chewed up gum! Gross.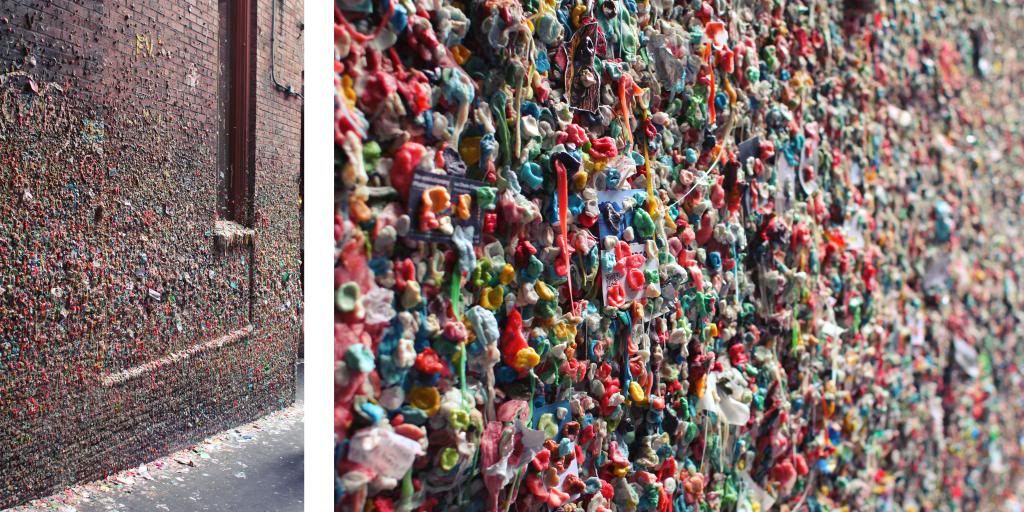 I met up with a friend who's coincidently interning in Seattle for the summer. We grabbed dinner at Japonessa Sushi Cocina. I didn't realized I ordered two fried sushi plates, but they both tasted great! Their green tea tiramisu was a great ending to our meal.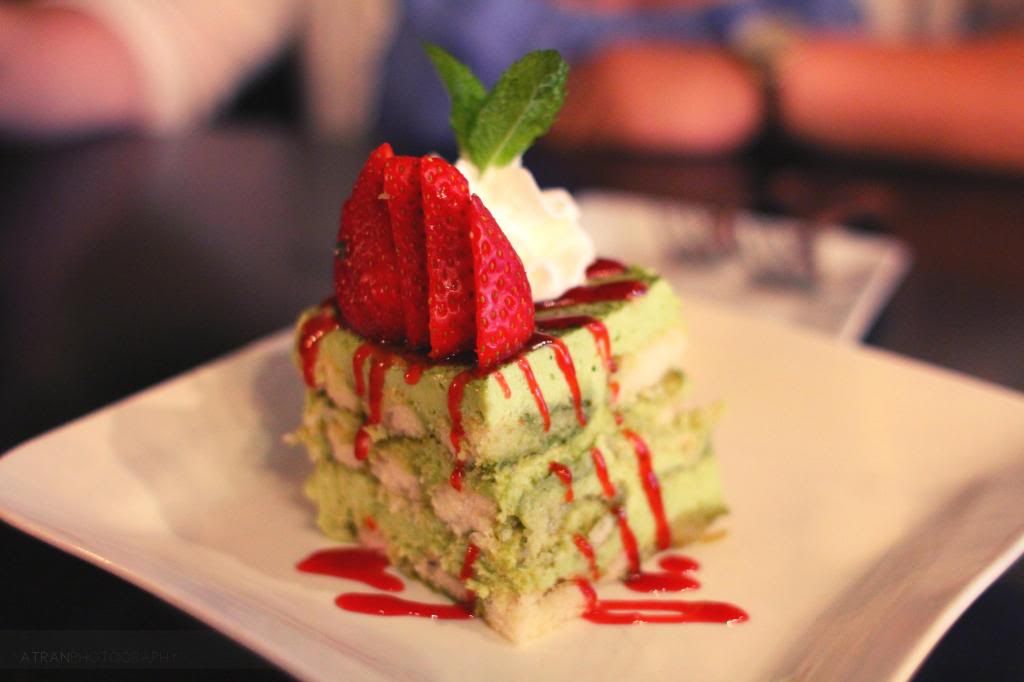 We went to the famous Space Needle to grab a bird's eye view of Seattle. Tickets for 'liftoff' were $18, but it gave us a great 360-degree outdoor of the city.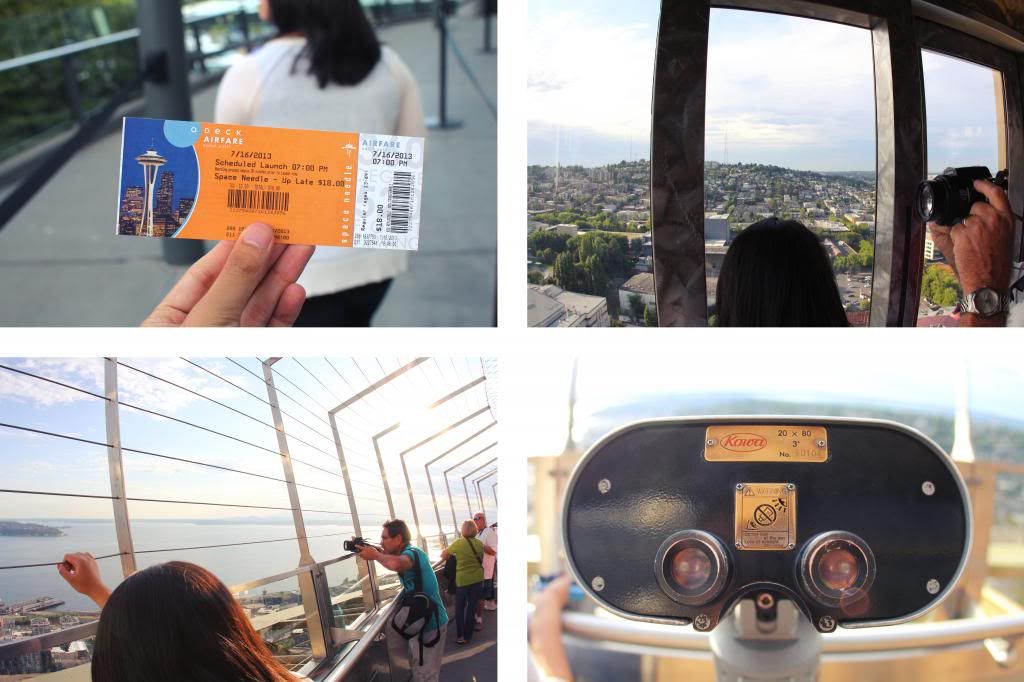 I was excited because I thought the observatory deck rotated, but sadly it didn't. Turns out the restaurant one floor below the deck rotates.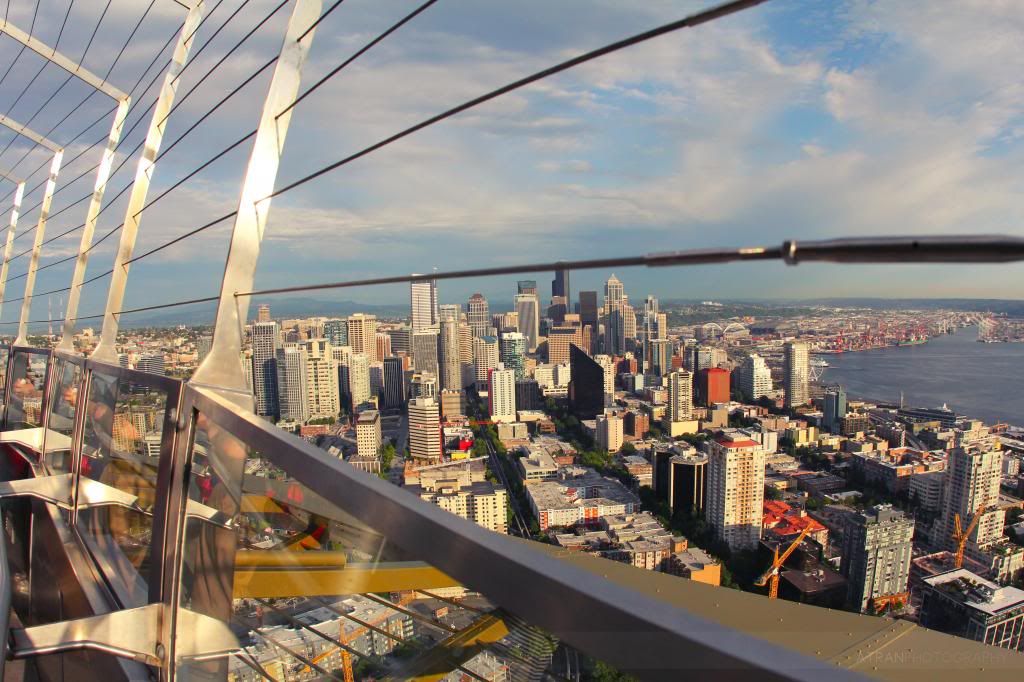 It was fun briefly visiting Seattle. I'll probably be back soon due to business, which will give me a chance to explore the city even more. I'll leave you guys off with some night shots of the city. Cheers!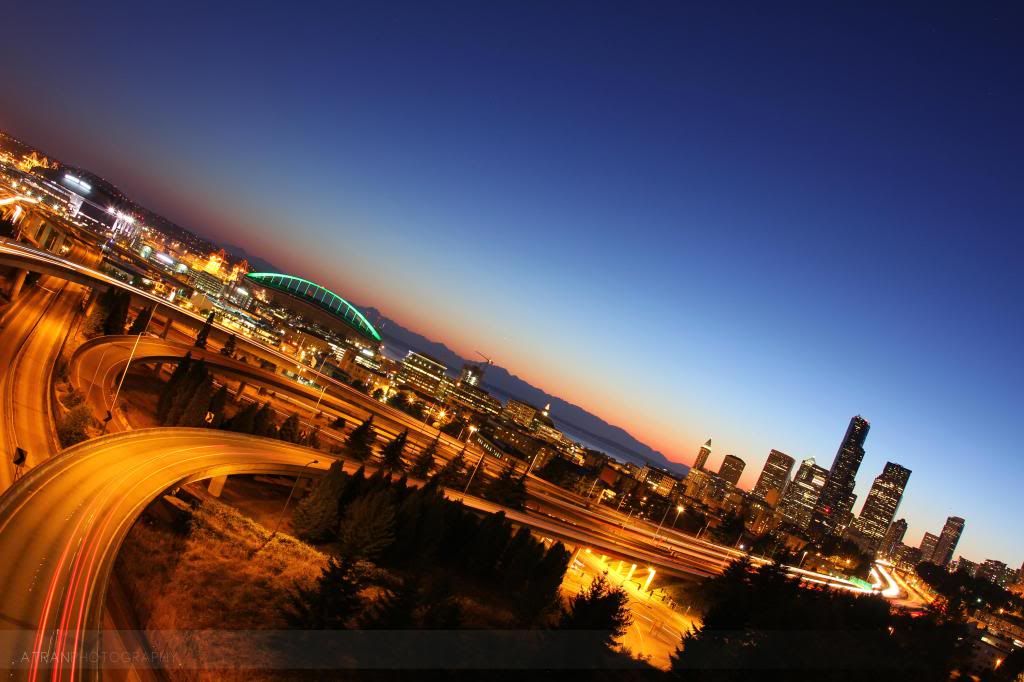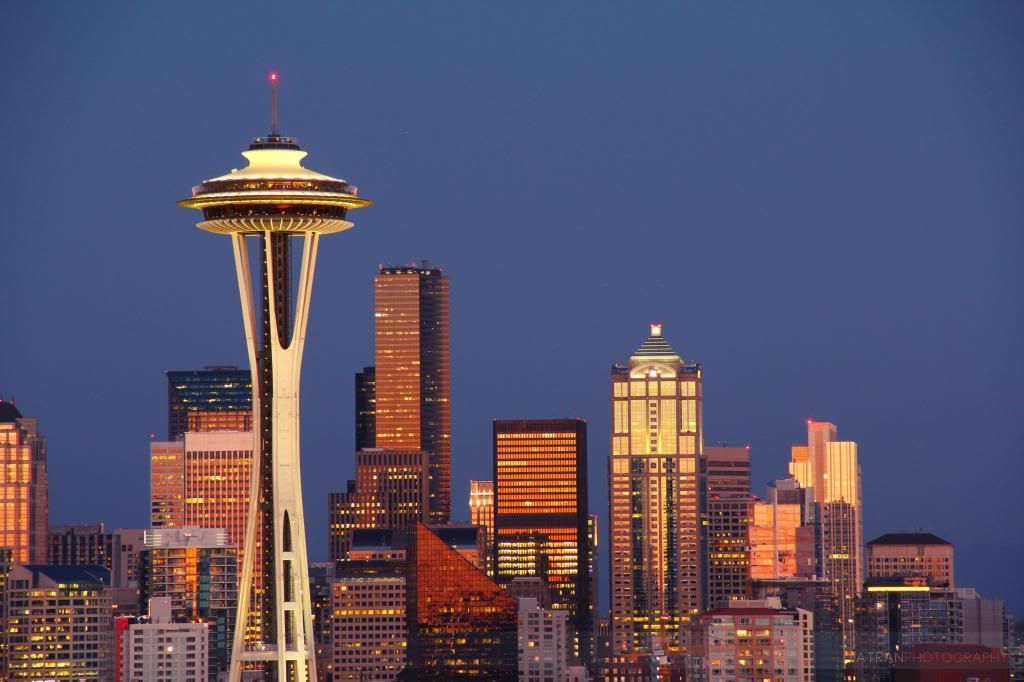 Highlights from San Francisco: 
This way is overdue, but here are some photos I've taken during my time in San Francisco this past winter. I really love this city; just walking around you can tell it's filled with so much culture and art.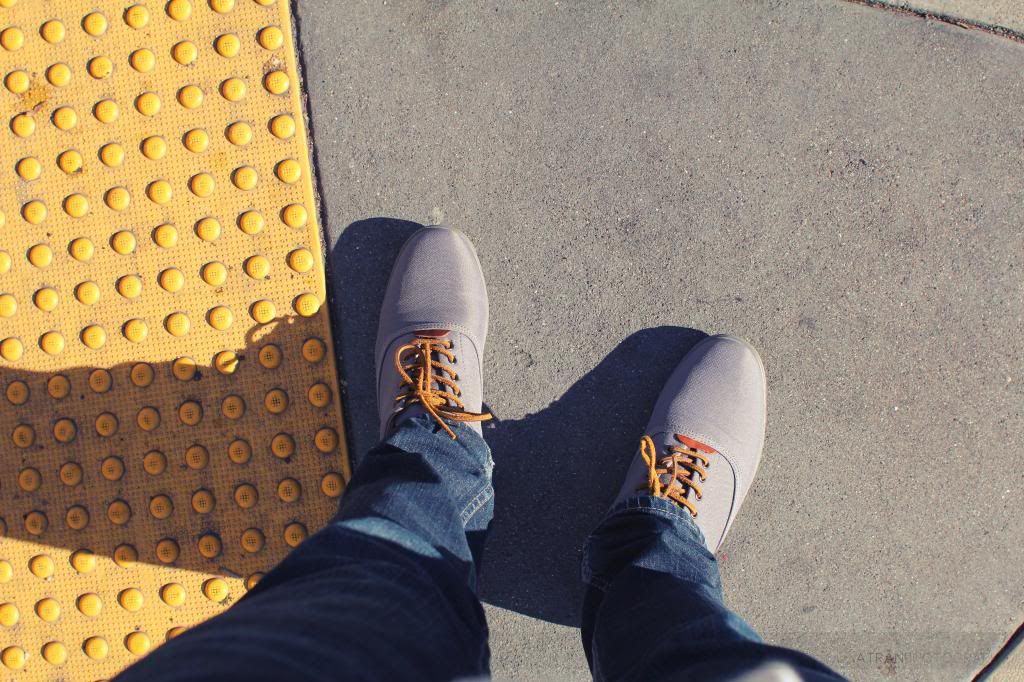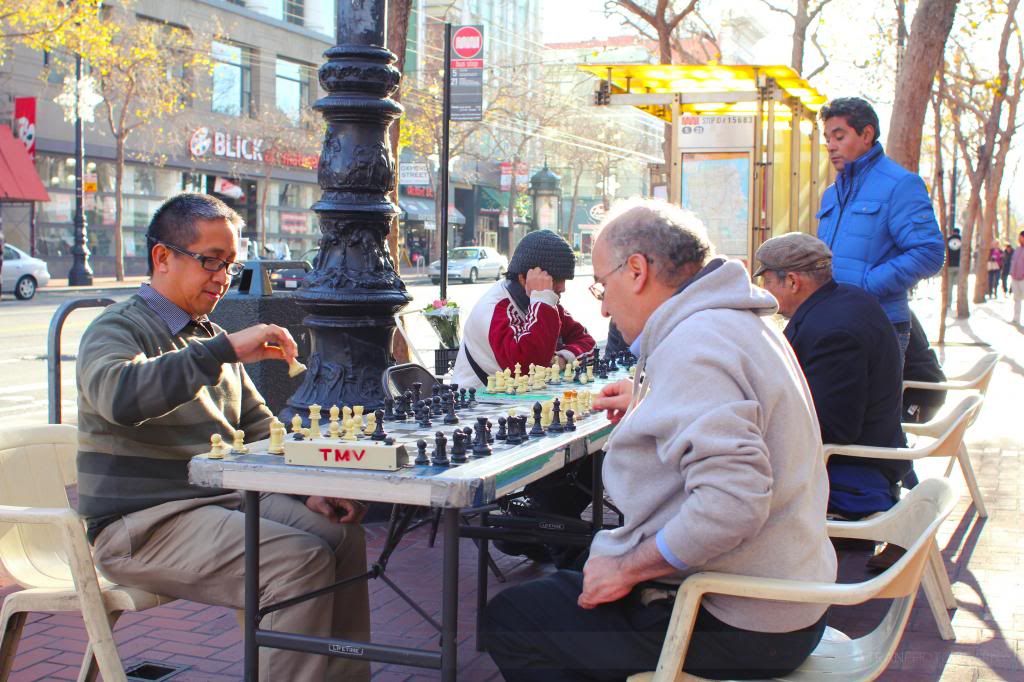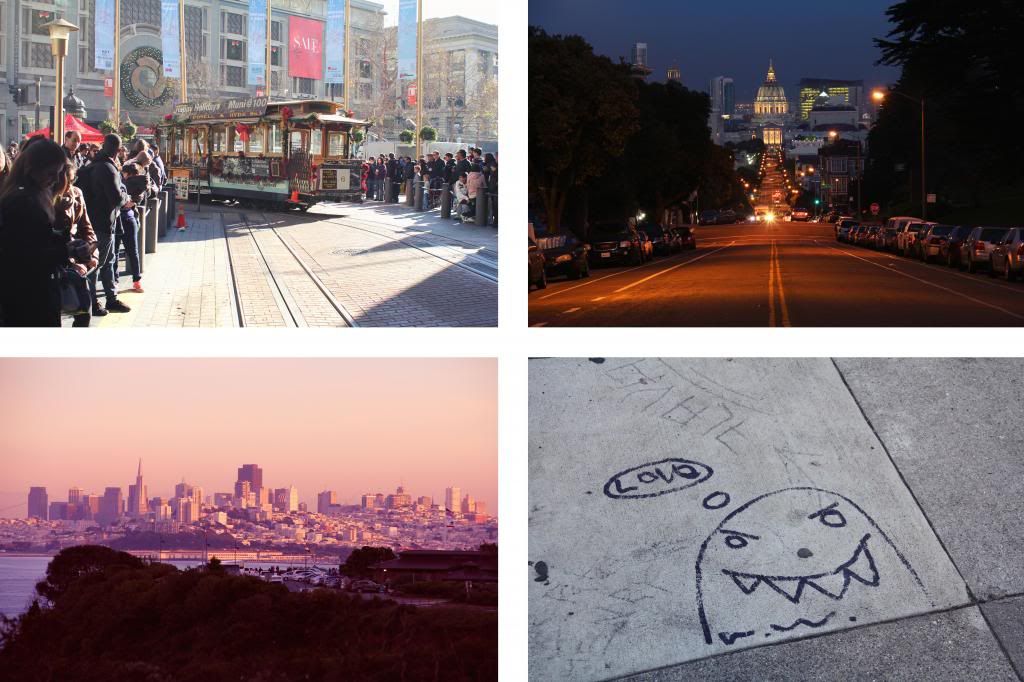 San Francisco has the biggest Chinatown outside of Asia. I went to see the annual Chinese New Year parade (and to get bubble tea).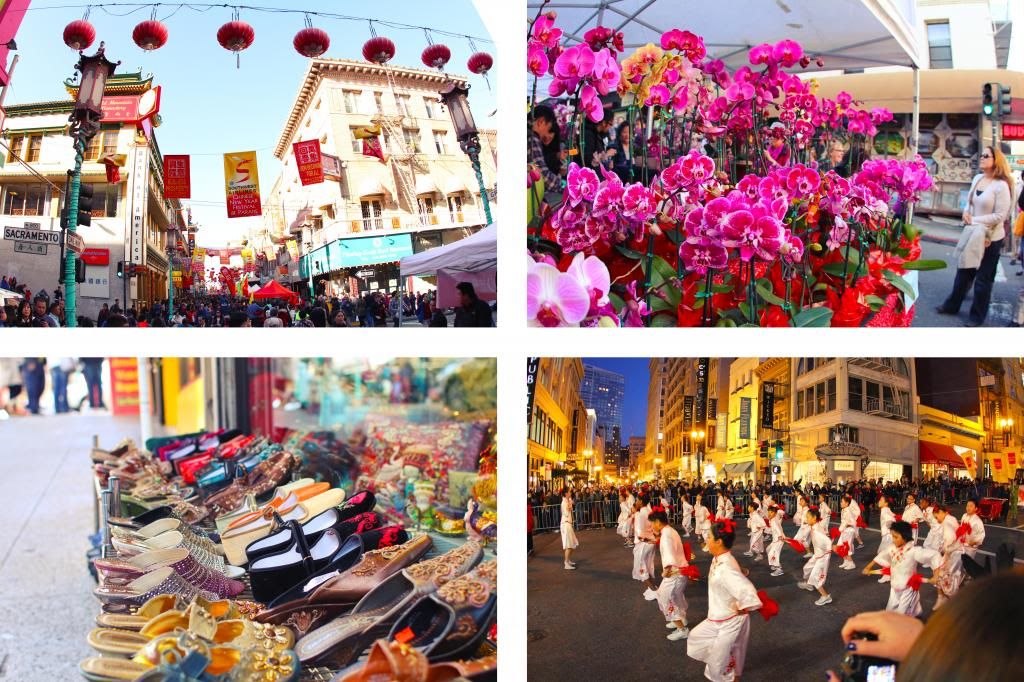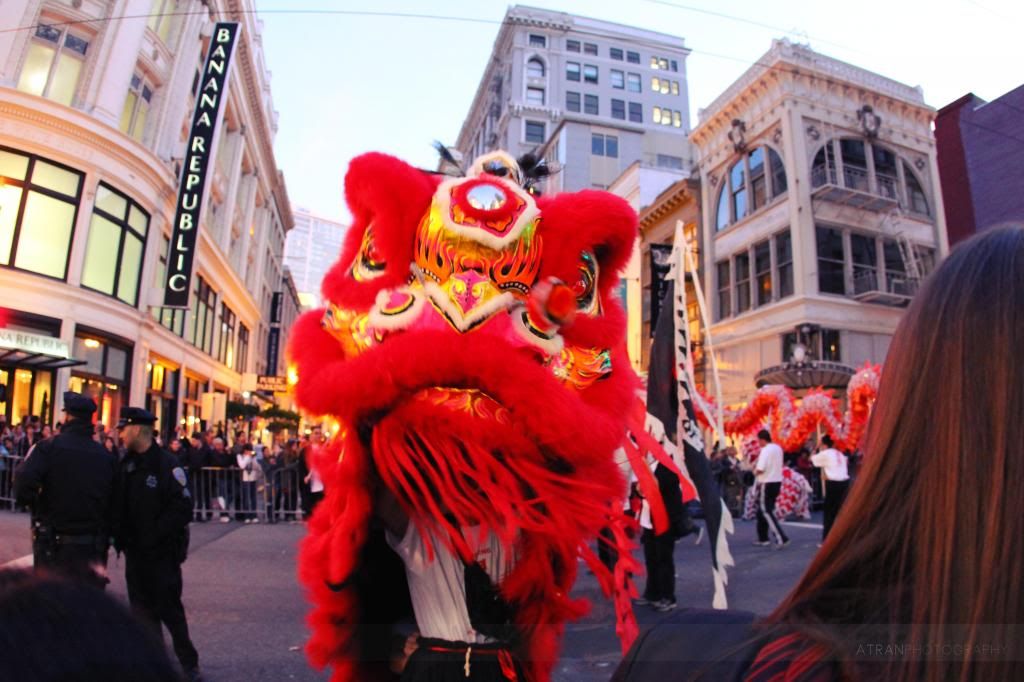 In the Mission District, there's a huge display of graffiti artwork in Clarion Alley. It's amazing to see so much detailed and vibrant work from these local artists.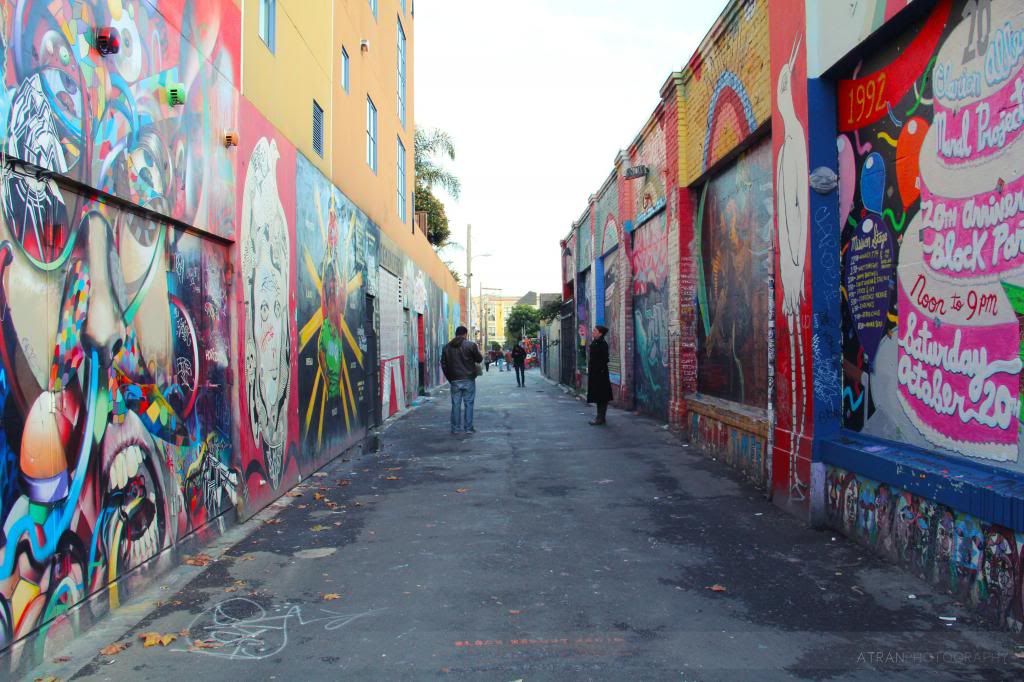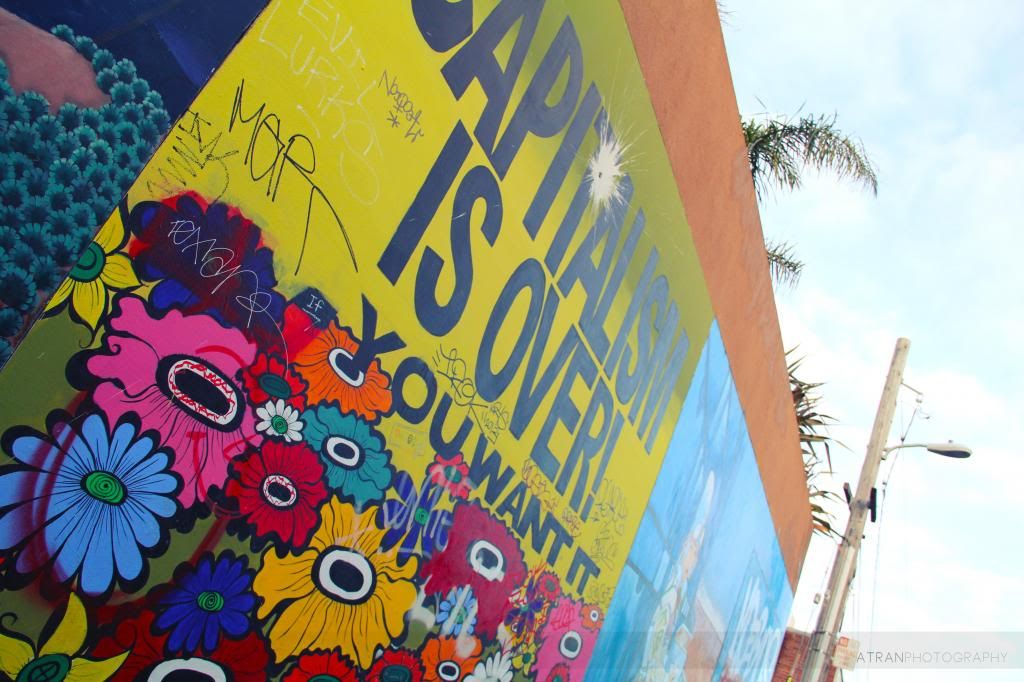 Lastly, Battery Spencer is a great place to view the iconic Golden Gate Bridge. My sister Amy and I came to photograph it right at sunset.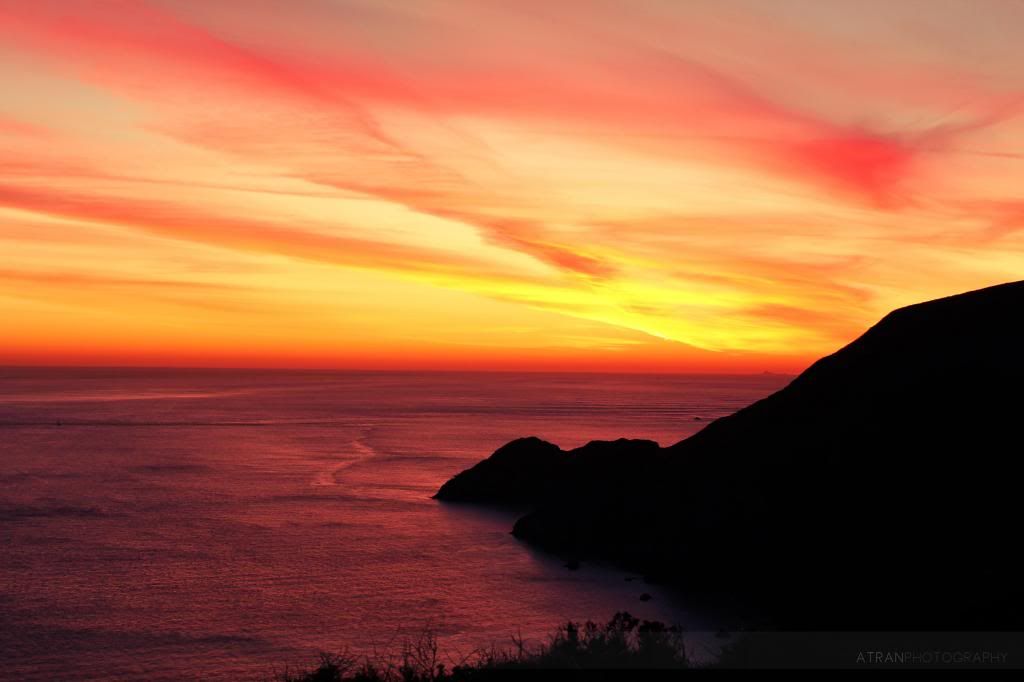 ..and to do some quick light painting!

Looking through all the photos of SF makes me really miss being there! I'll definitely want to visit the city and the Bay area again.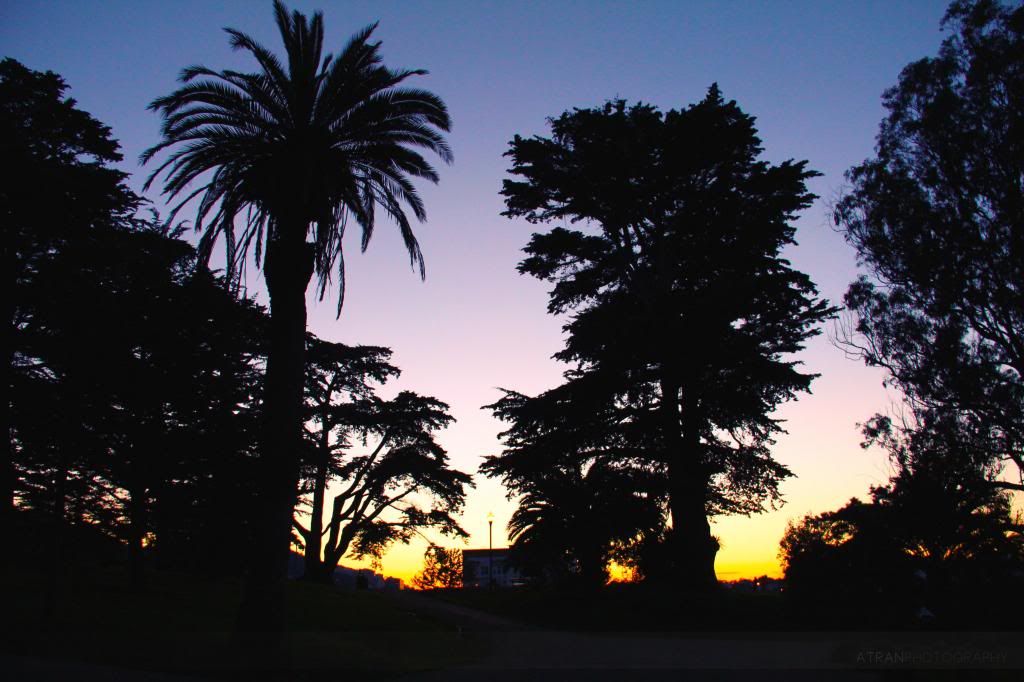 Alcatraz Island Trip: 
Back in January while I was doing my senior project in Silicon Valley, a few of my friends and I took an excursion to Alcatraz Island. This famous island was just a 15 minute ferry ride from Pier 33.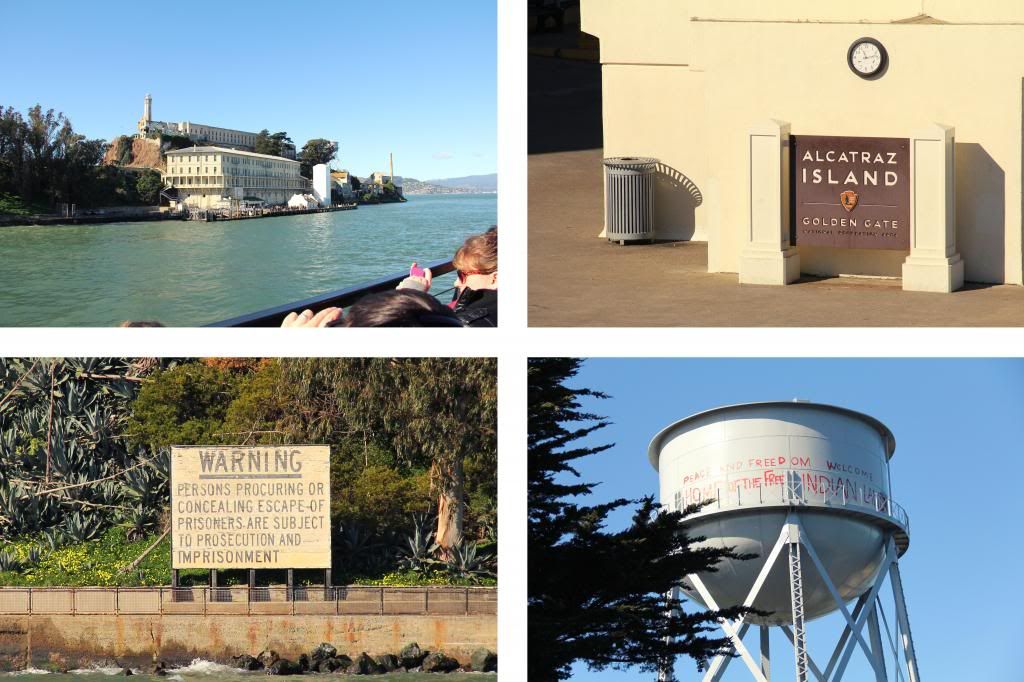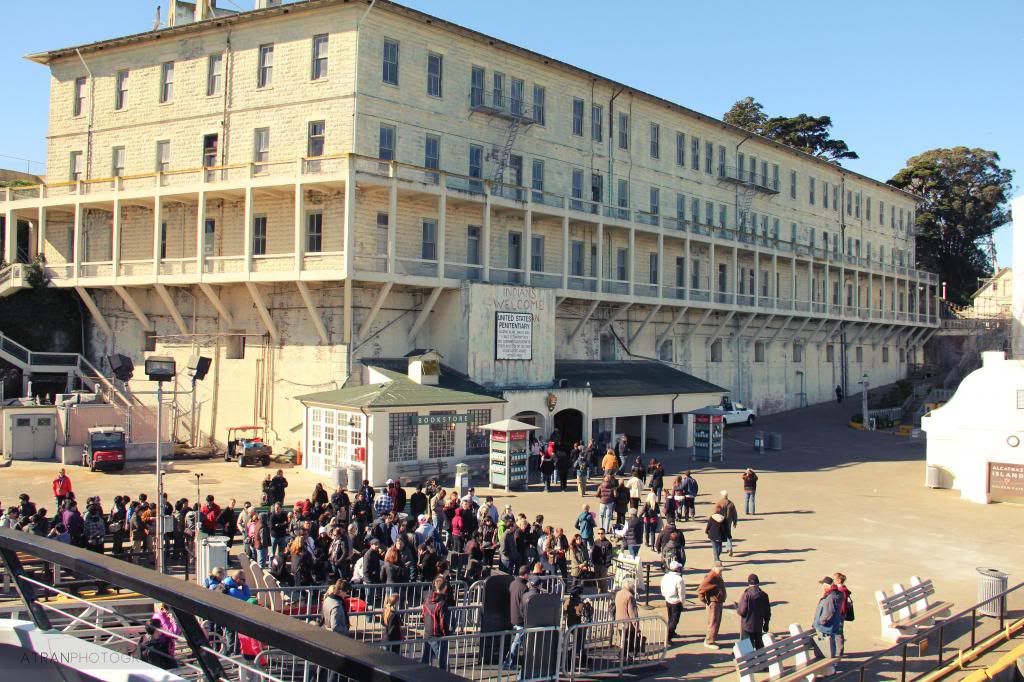 The $27 ferry ticket included access to all the attractions on the island, including a walking audio tour inside the retired prison.
It was very eerie walking down the halls of Alcatraz. The audio tour made it feel like you were there, way back when the prison was still occupied.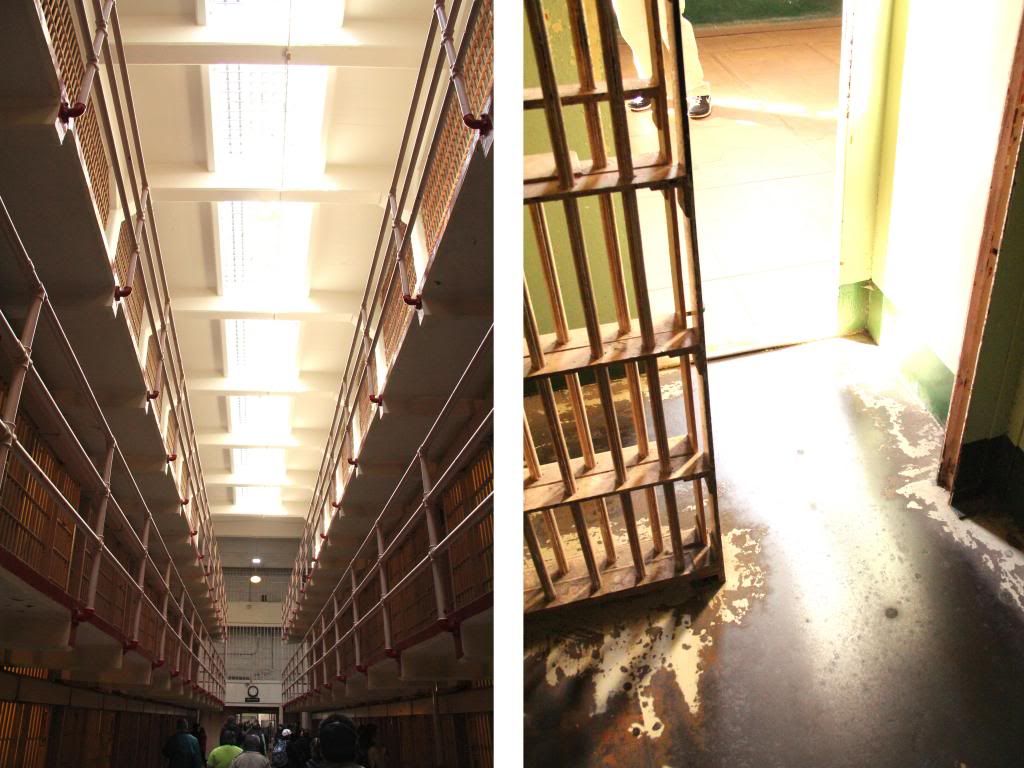 From the audio tour I learned the many violent outbreak attempts there were from the prison. The Gun Gallery, where many weapons were stored, was broken into and used for escape during the Battle of Alcatraz in May of 1946.
Although inside the prison was gloomy, the rest of the island was surprisingly peaceful. In fact while the prison was occupied, families used to live in houses on the island. 
There is a great panoramic view of the city from the island. You could see both the Golden Gate and Bay Bridges. Being an inmate, it must be tough knowing you were so close yet so far away from the city.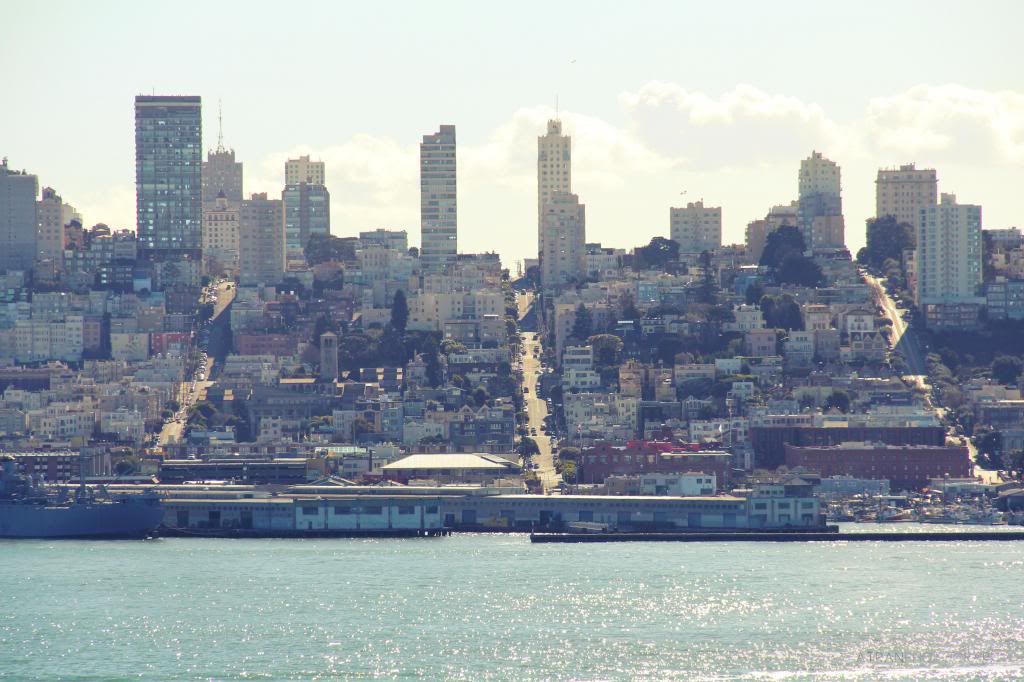 Yank Sing: 
Here's a short post of a great restaurant in downtown San Francisco. I've been to plenty of dim sum places before; this is my favorite of the bunch by far. For those who aren't familiar with these types of restaurants, you order small dishes at a time from carts rolled around by servers.
This is the star of the place: Shanghai dumplings. These delicate dumplings are filled with pork and a soup broth. You place the dumpling on a soup spoon, add the red ginger sauce, drink the soup within, and then eat it! Delicious!
Along with the Shanghai dumplings, my sister and I had seasoned string beans, chicken feet, har gow (shrimp dumplings), and shrimp rice noodle rolls.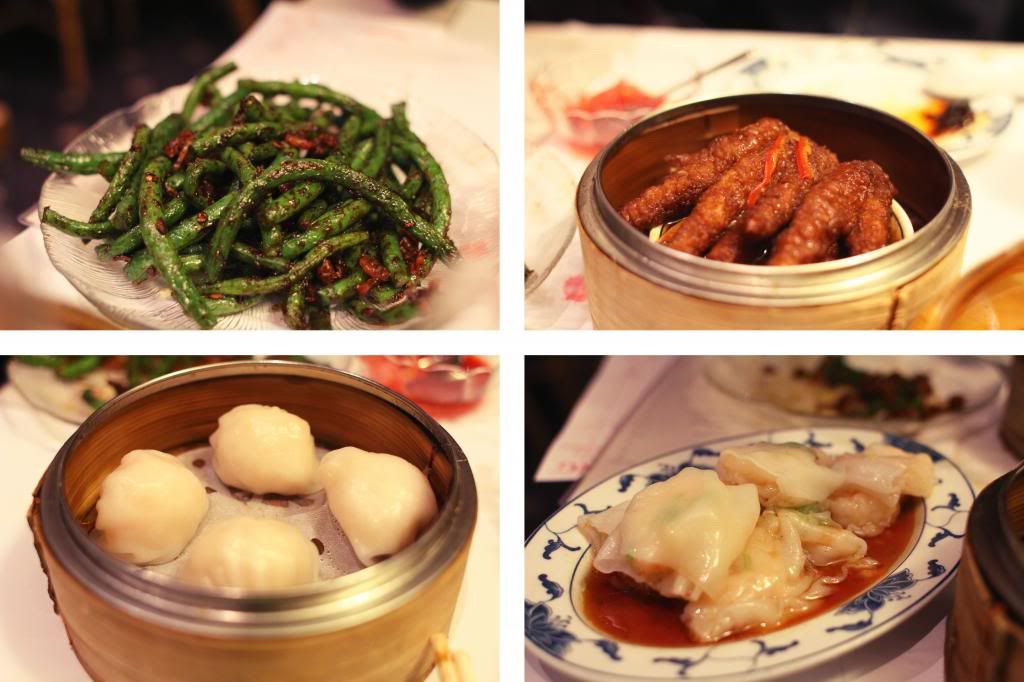 Overall, Yank Sing had excellent food and service. I can't wait to come back again!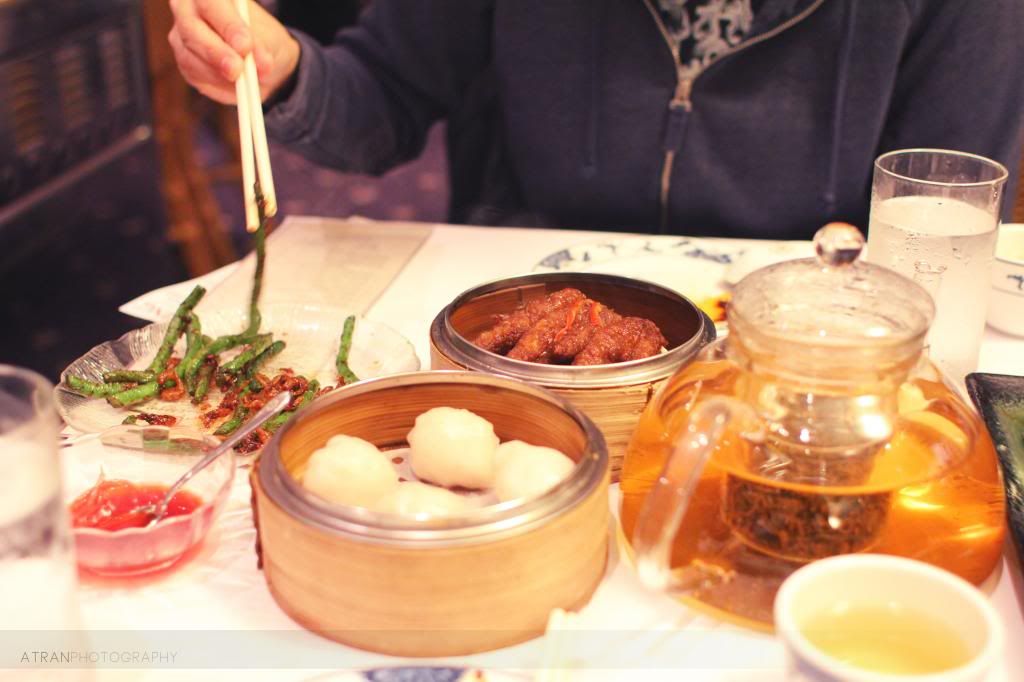 Boston Adventure! - Part 6: 
I'm on October break so this gives me a chance to have some more adventures in Boston! The first stop is the Kaju Tofu House in Allston.
This small place is known for their authentic (and delicious) Korean tofu soup. My mouth was watering while we waited outside of the place: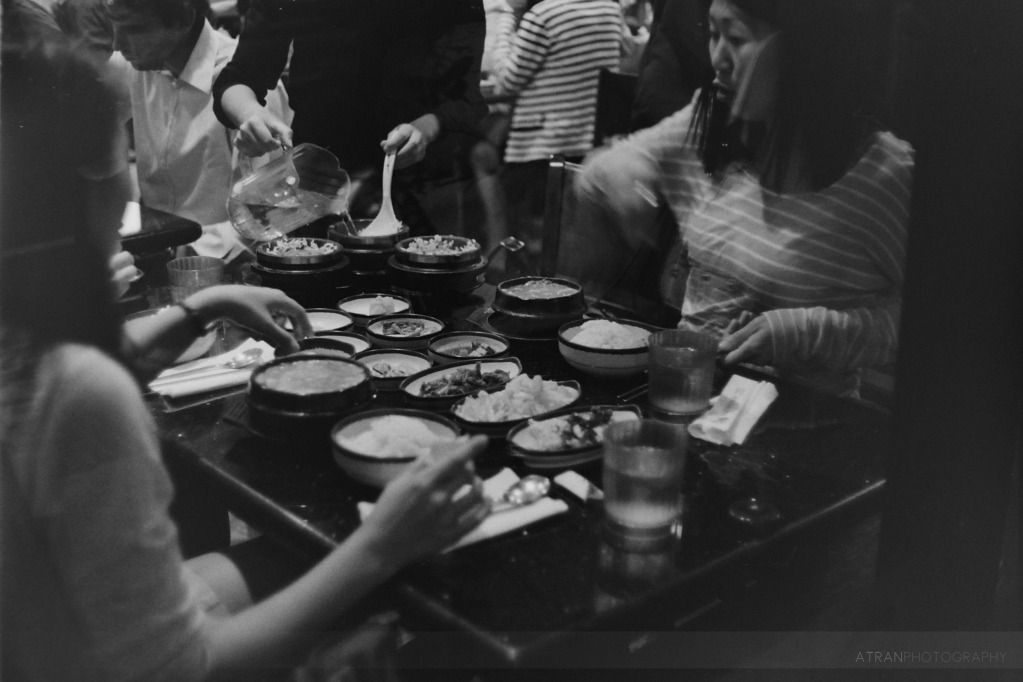 I ordered the Kimchi & Beef Tofu Soup. Of course our meal came with plenty of side dishes. The kimchi was amazing!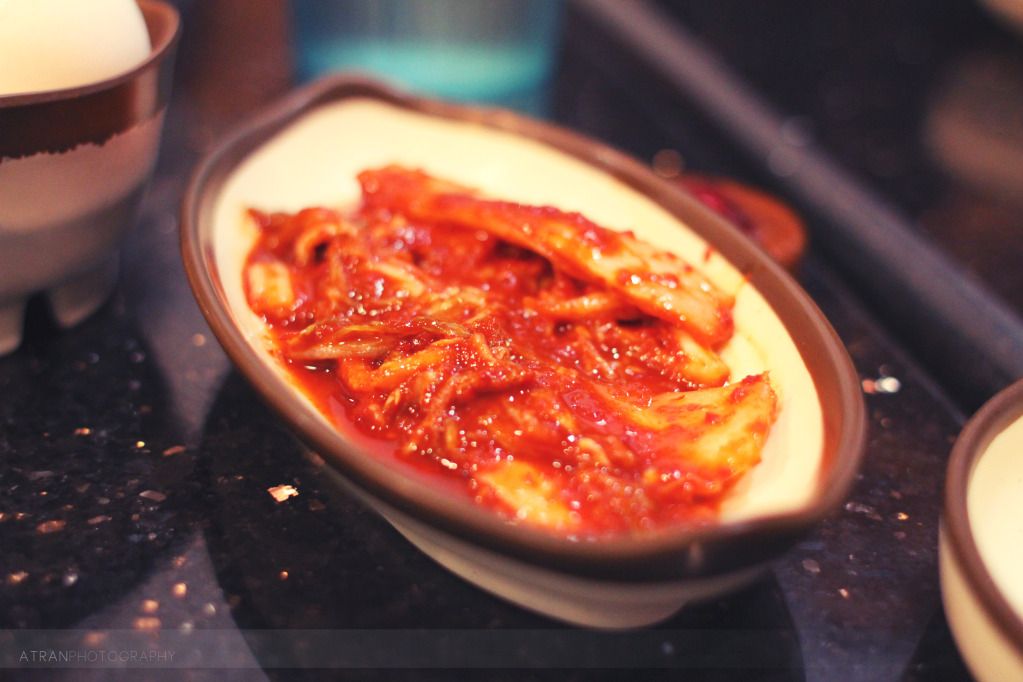 The tofu soups came bubbling in a hot clay pot and was served with fluffy white rice. Crack an egg in on top for a little extra something :)

 A warm and filling meal on a cool autumn night!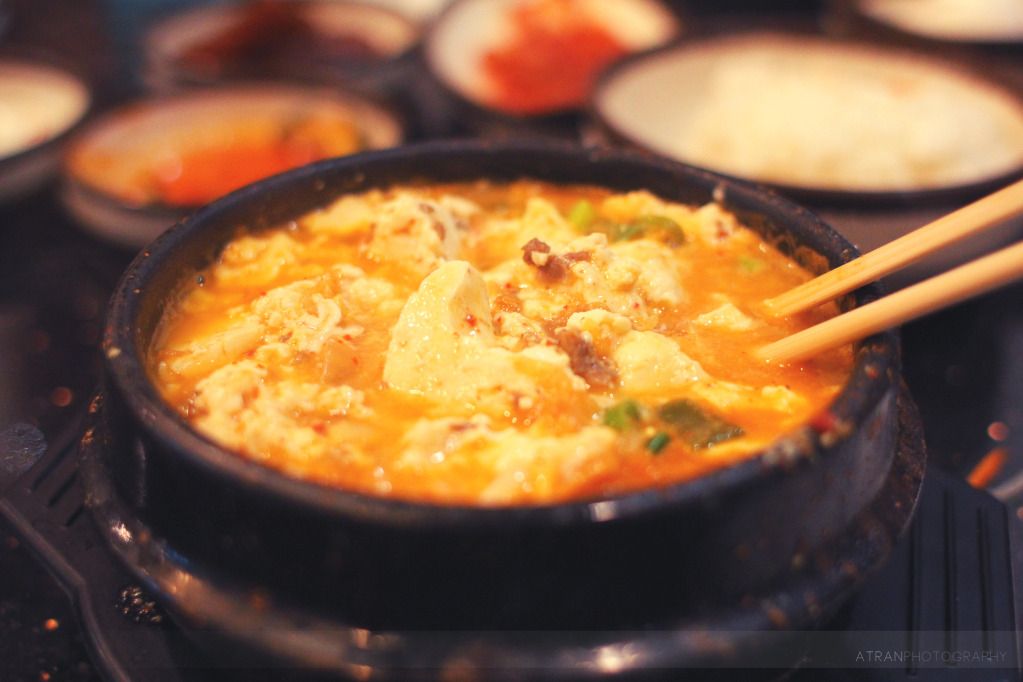 Off to dessert! Max Brenner is a chain restaurant with only a few locations across the world. They are famous for satisfying your chocolate needs.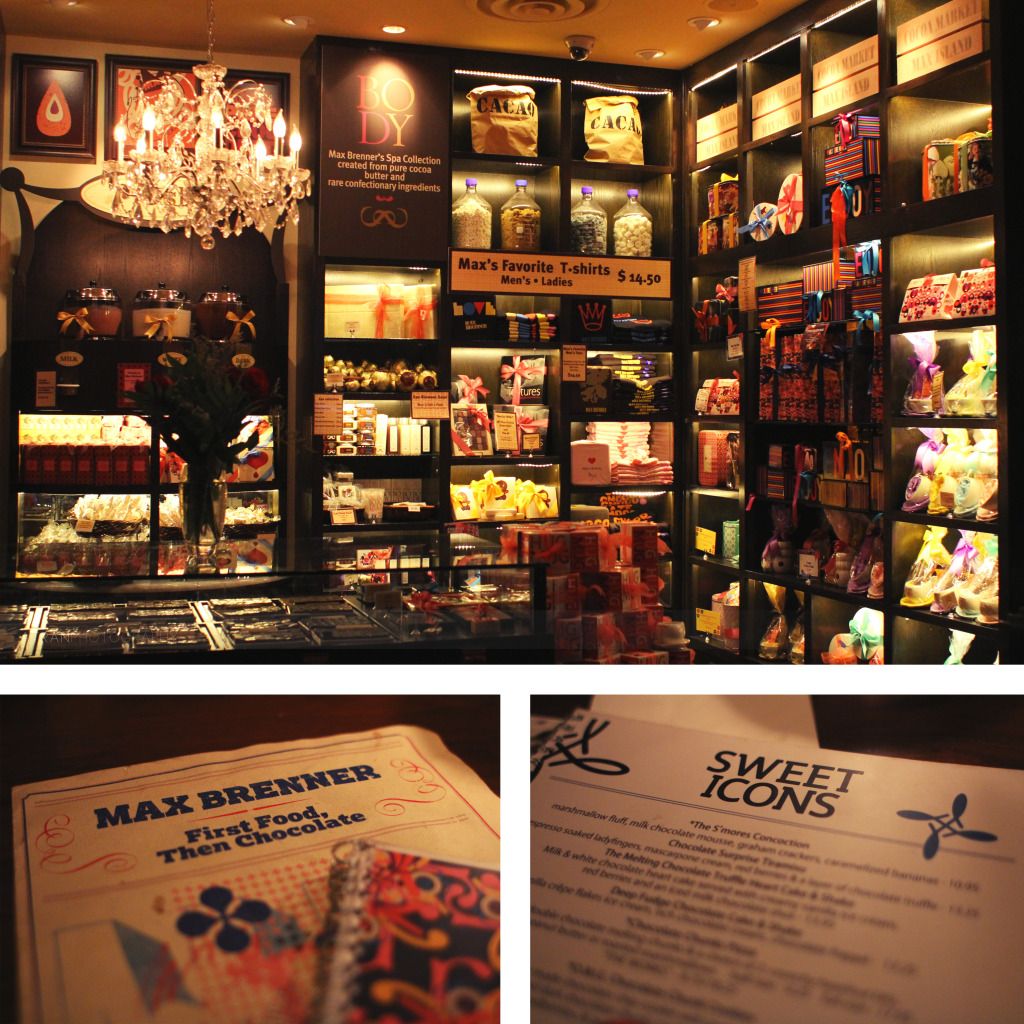 My cousin Chris got the Melting Marshmallow Hot Chocolate in a cute little mug.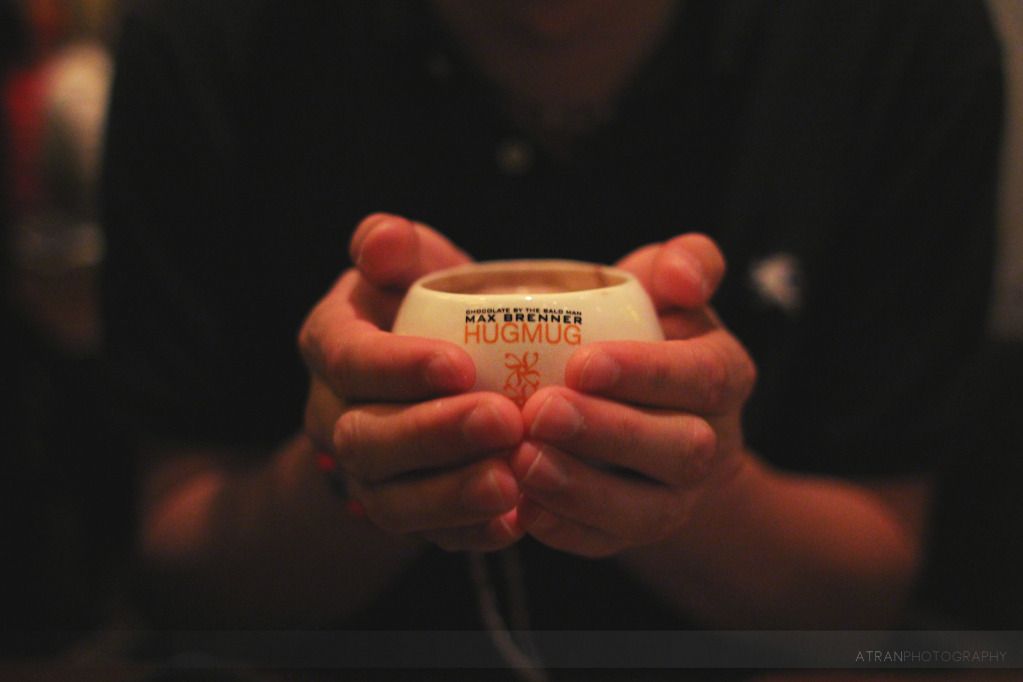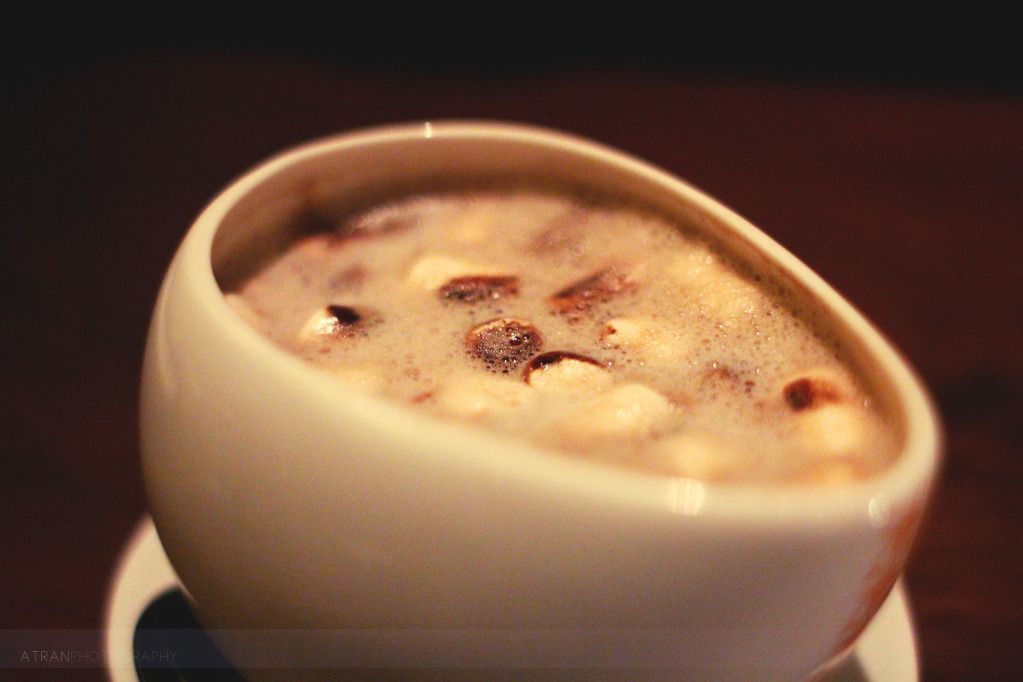 I got the Cookieshake and we all ordered the Crystal Sugar Churros Fondue to share!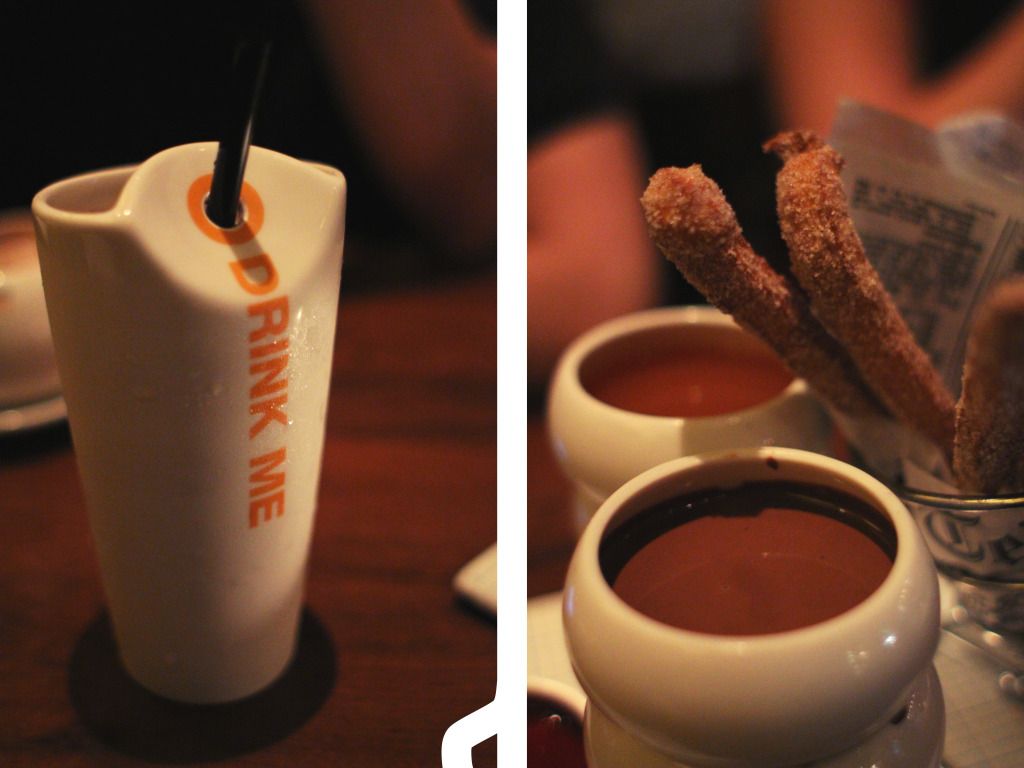 The churros came with three dipping sauces: raspberry, toffee, and chocolate fondue! Yumm.
Until the next adventure, Cheers!

Highlights - My Trip to the West Coast: 
I'm a bit late posting these, but here are some highlights from my trip to Las Vegas and Southern California. I brought both my 60D and my rangefinder so you will see a mixture of digital AND film shots! 
1. The Las Vegas Strip at Night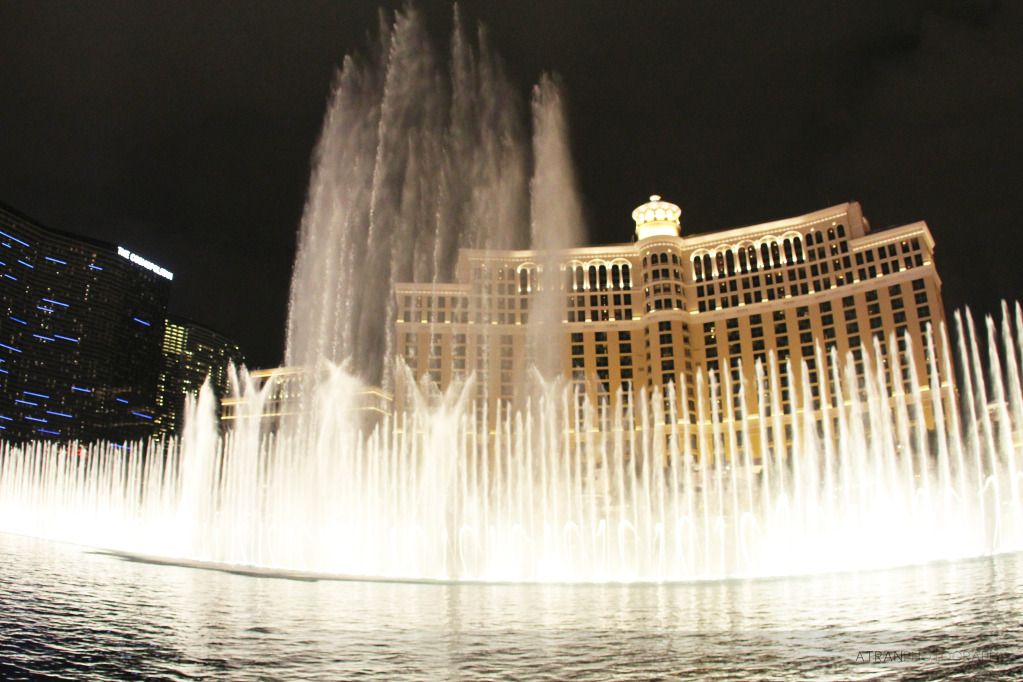 2. Seeing 'Le Reve: The Dream', a water-themed acrobatics show in Vegas!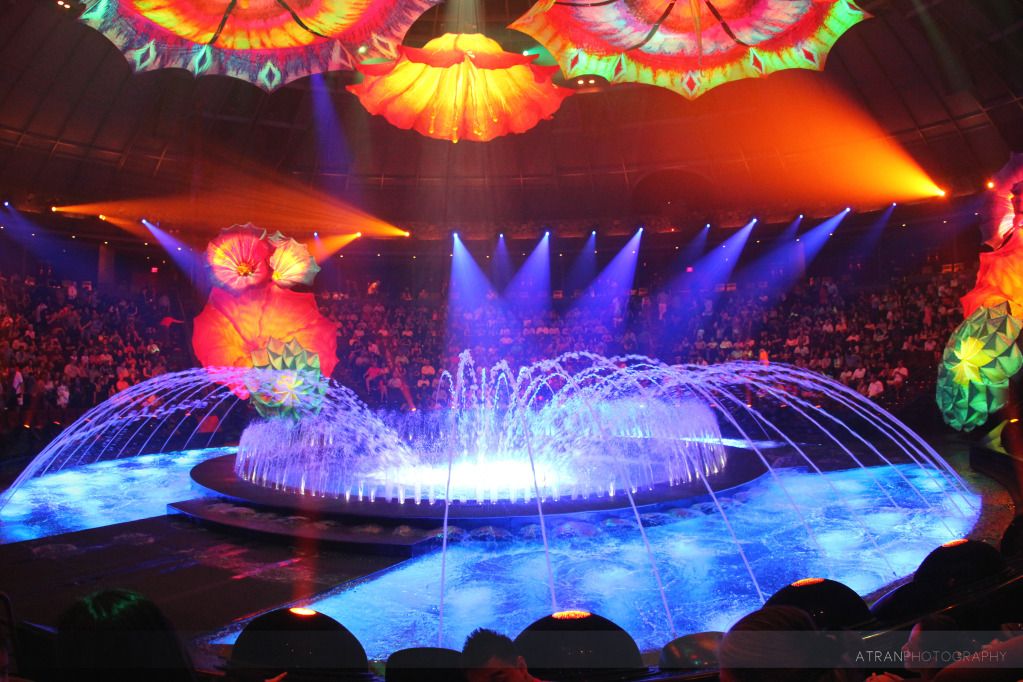 3. All the Vietnamese food I ate
4. The beaches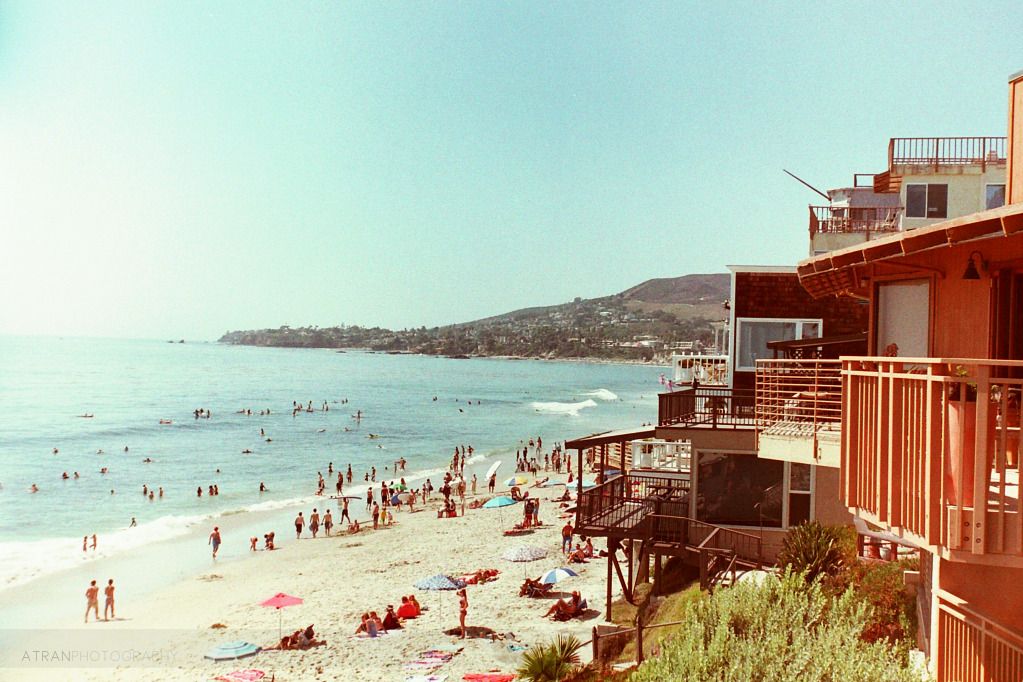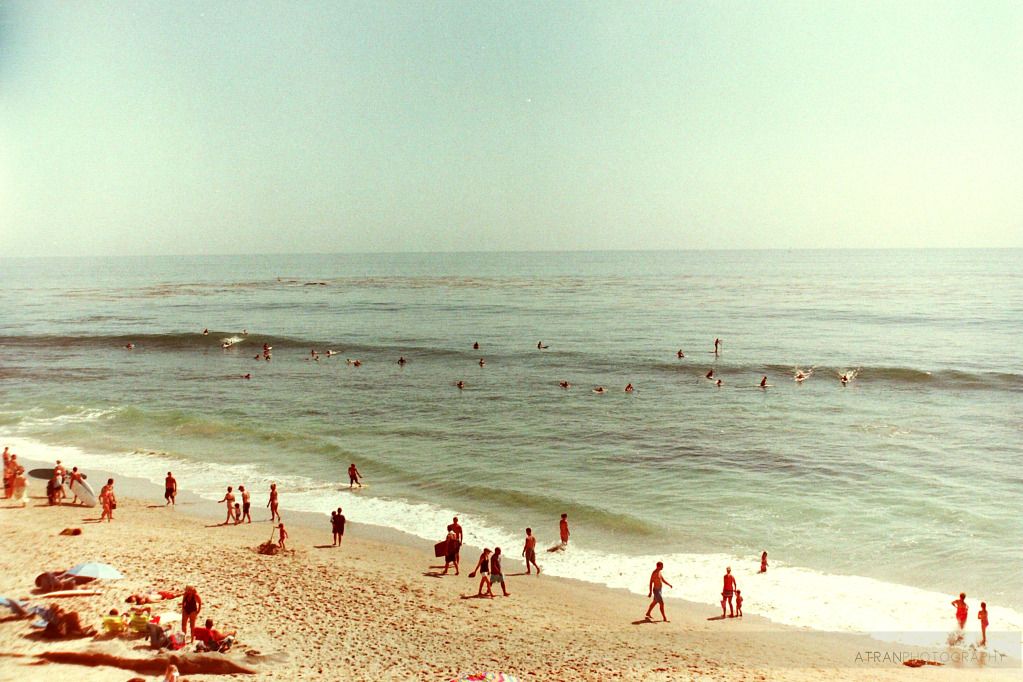 5. Frozen yogurt at Yogurtland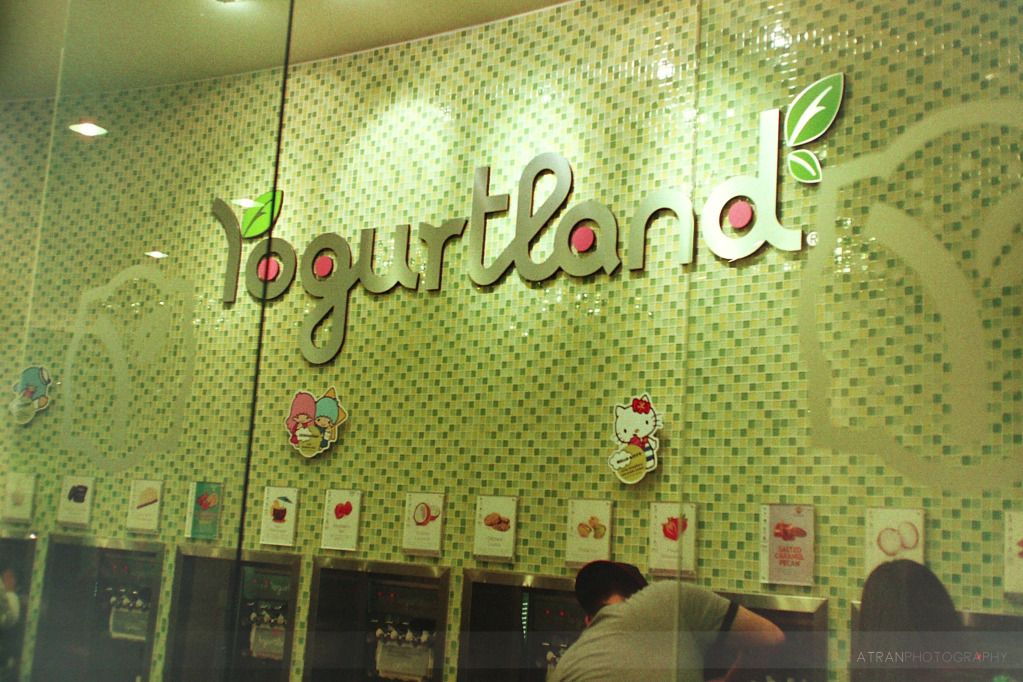 6. Disneyland!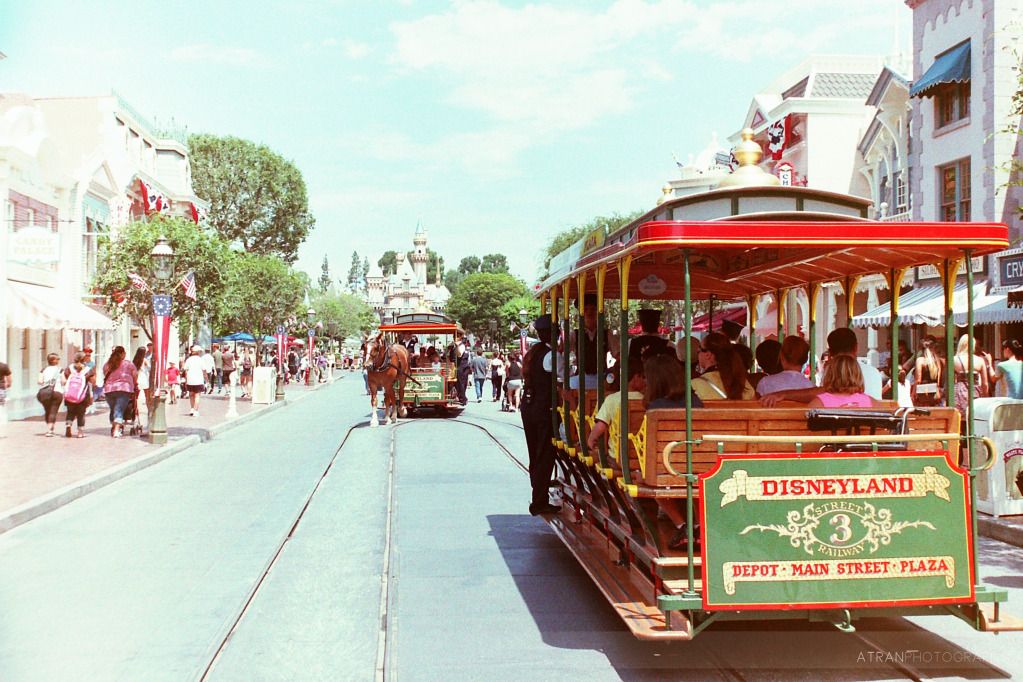 7. Getting stuck on Space Mountian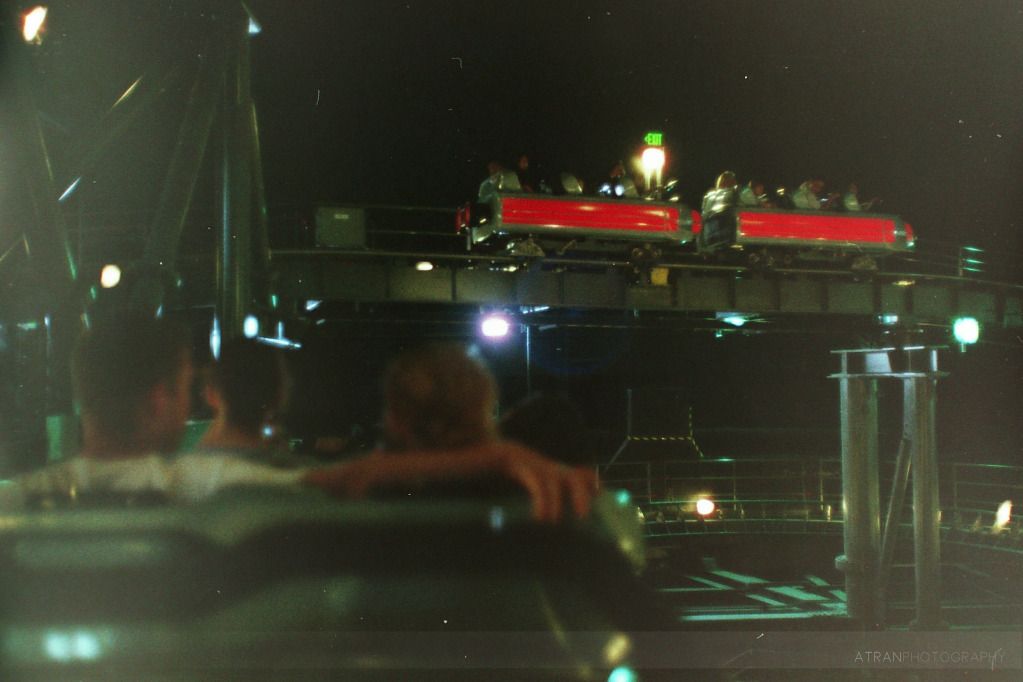 And last but not least,
8. Finally eating at In-N-Out Burger!
Overall, a great vacation before I started school. Mannn, I want a burger now. 

Boston Adventure - Part 5: 
Time for Part 5 of my Boston summer adventures! I met up with my good friends Michelle and Michael and we went to the New England Aquarium. It's been a long while since I've gone; it's good to visit once in a while to see the new exhibits! 
Ticket at hand, ready to go in!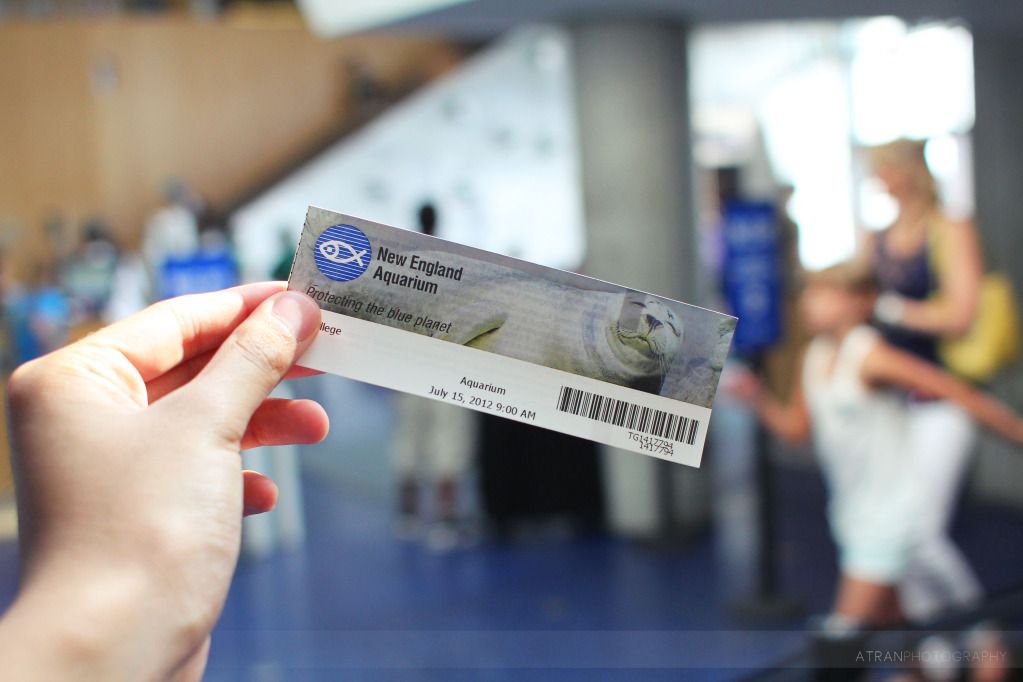 The aquarium is a bit small, but it's packed with so many sea creatures. We touched stingrays, watched tiny penguins, and saw sea lions play around with frisbees. 
I found Nemo!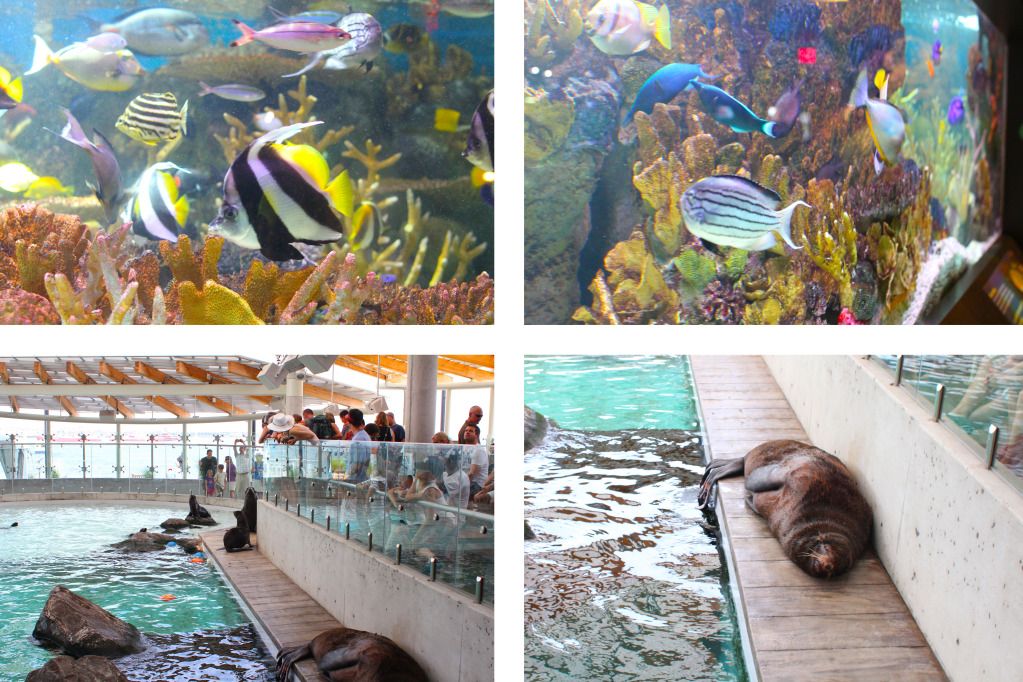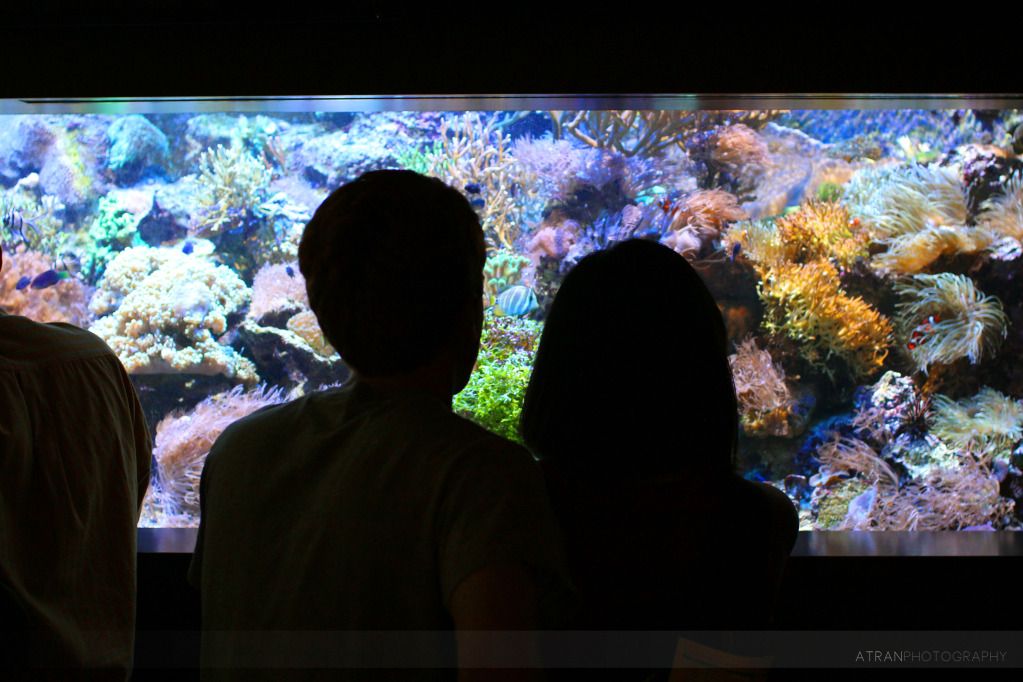 The jellyfish exhibit was cool, but creepyyyyy. All this fish was making us pretty hungry (lol) so we went and had a huge dinner at Bertuccis and froyo at Pinkberry. It was great catching up with my friends that I haven't seen in a LONG while.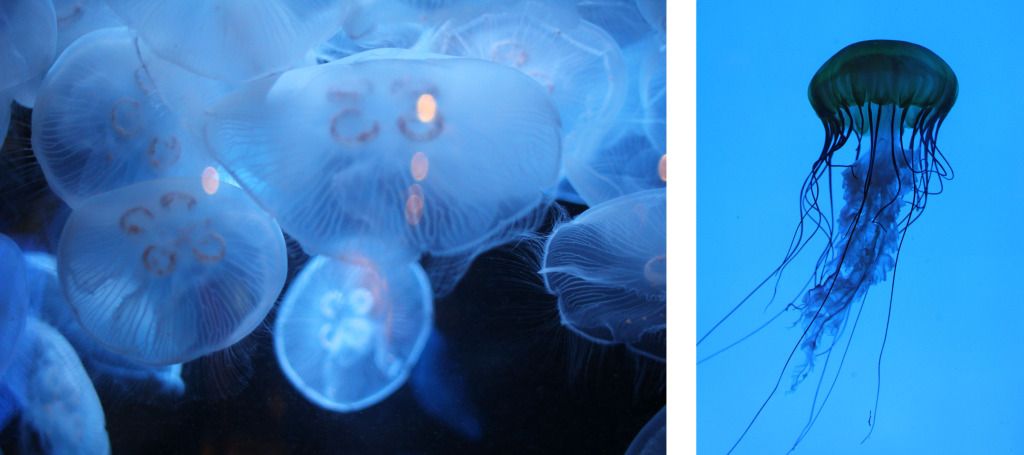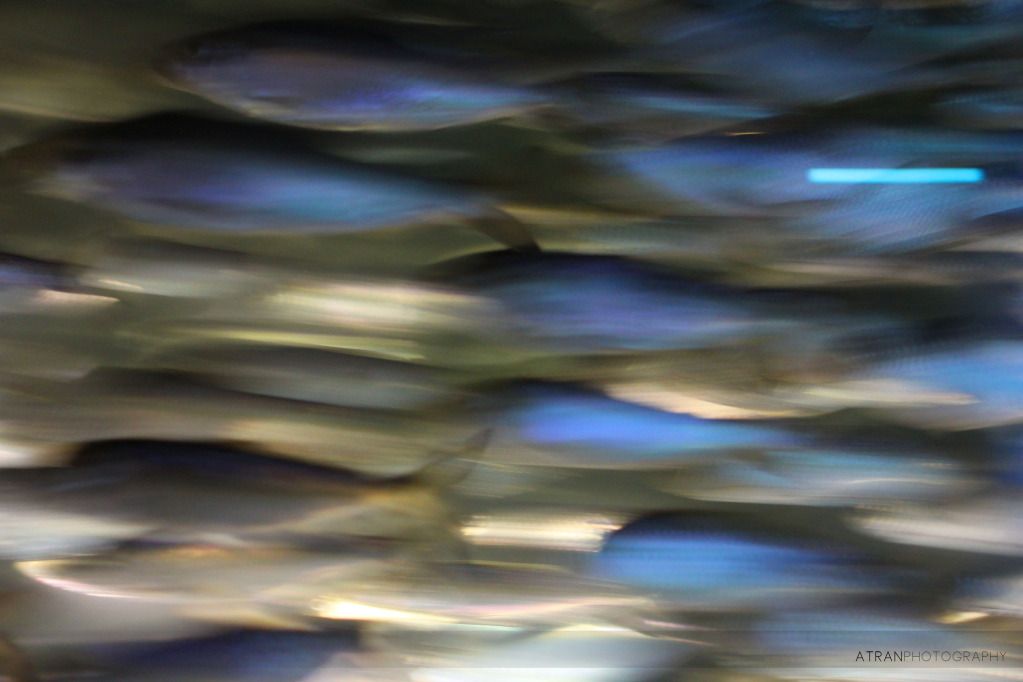 A separate time in Boston, I met up with my friend Brenda and headed to Harvard Square.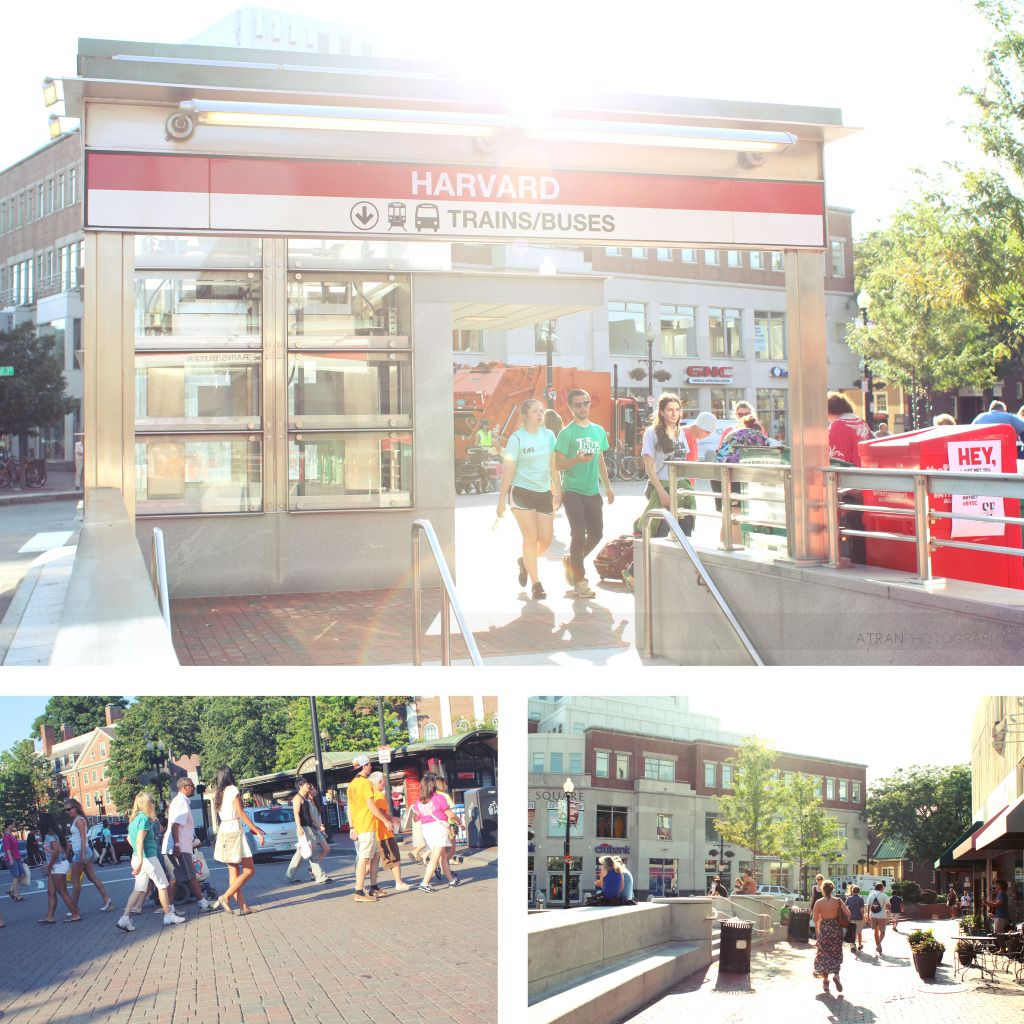 This historic place is home to Harvard (of course) and many neat stores, shops, restaurants and street performers. This spot is always booming with tourists. I wonder if the students at this school ever get sick of the herds of people…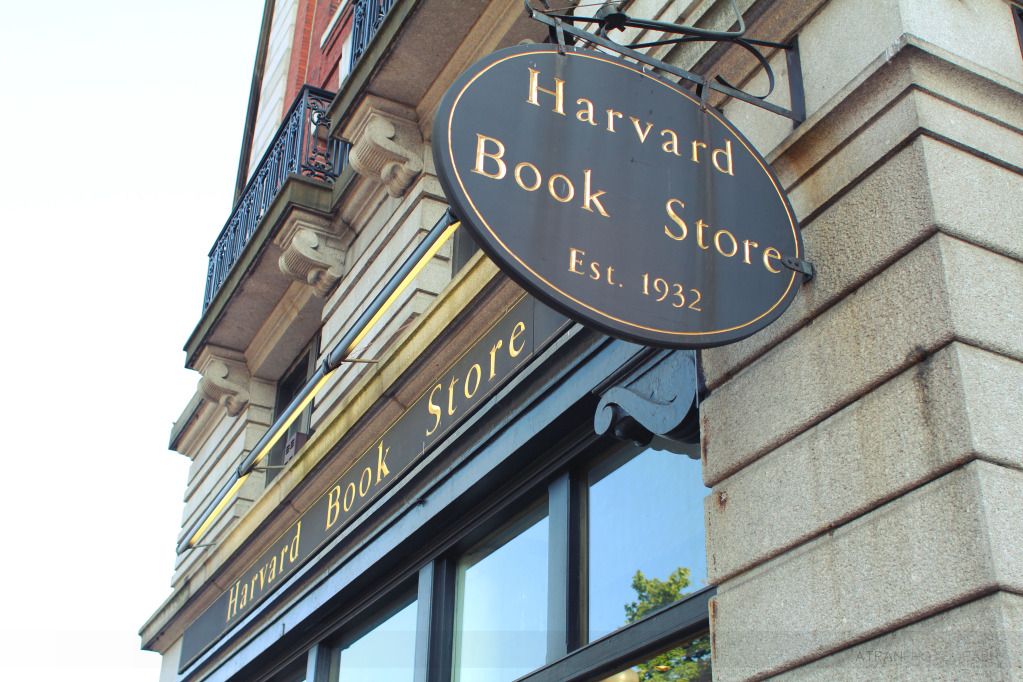 We happened to stop in this shop called Black Ink. It had so much neat things!! The walls are filled with knick-knacks, games, office supplies, books, storage organizers… just to name a few.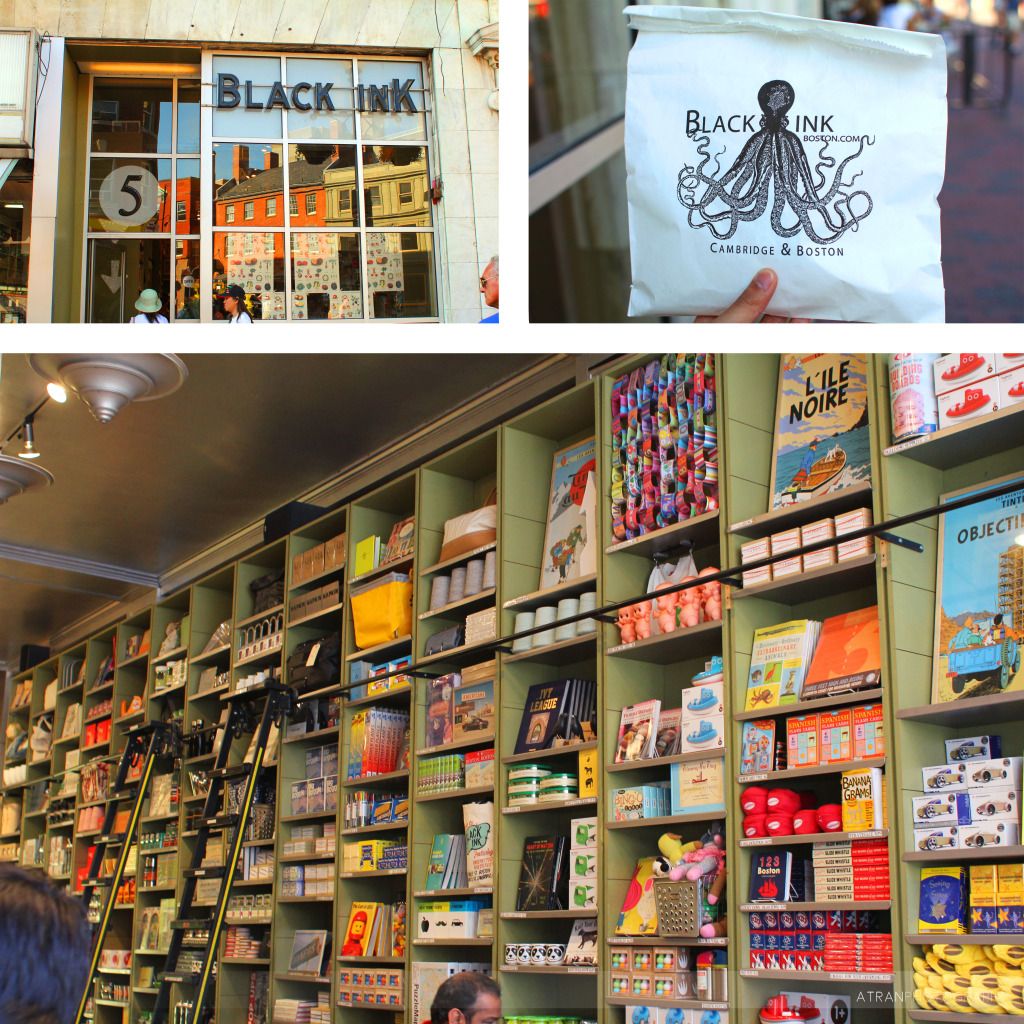 We ended up getting this 'measuring cup' shot glass and oversized paperclip. I really had no use for this paperclip, but it looks pretty awesome :)
Hungry as ever, we went to good ol' Chinatown for some dinner. (I had to include the bottom half of this banner, it's just so typical of Chinatown)
We went to this Malaysian place called Penang. It's a well known family-style restaurant, and serves pretty good food at low prices.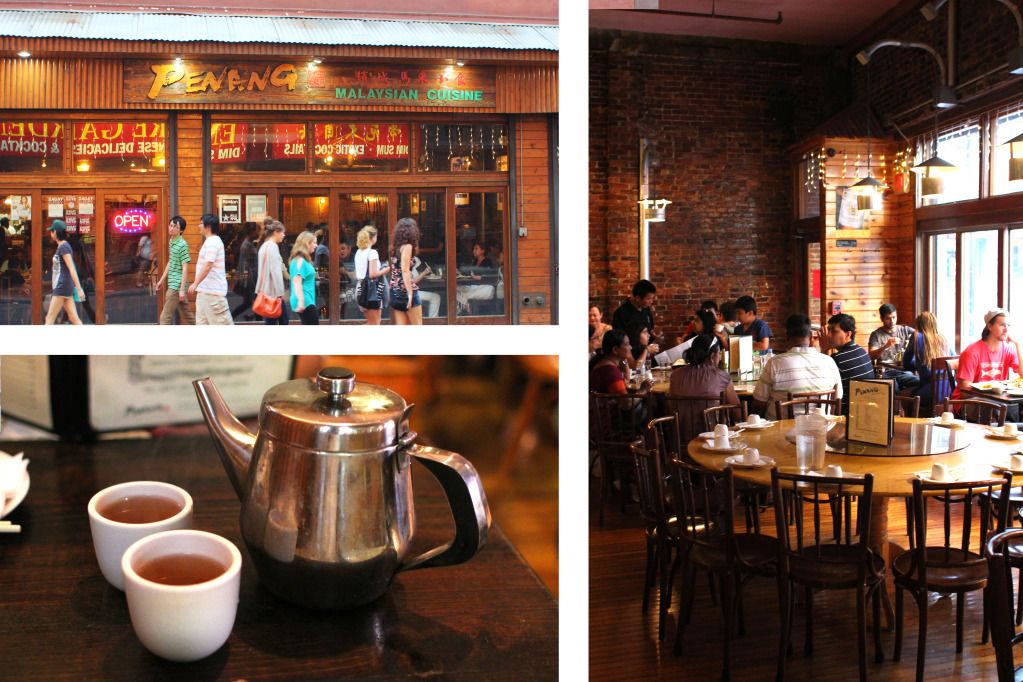 Of course, complimentary oolong tea! I ordered the hokkien char mee (a stir-fried noodle dish) and Brenda got the salted fish fried rice.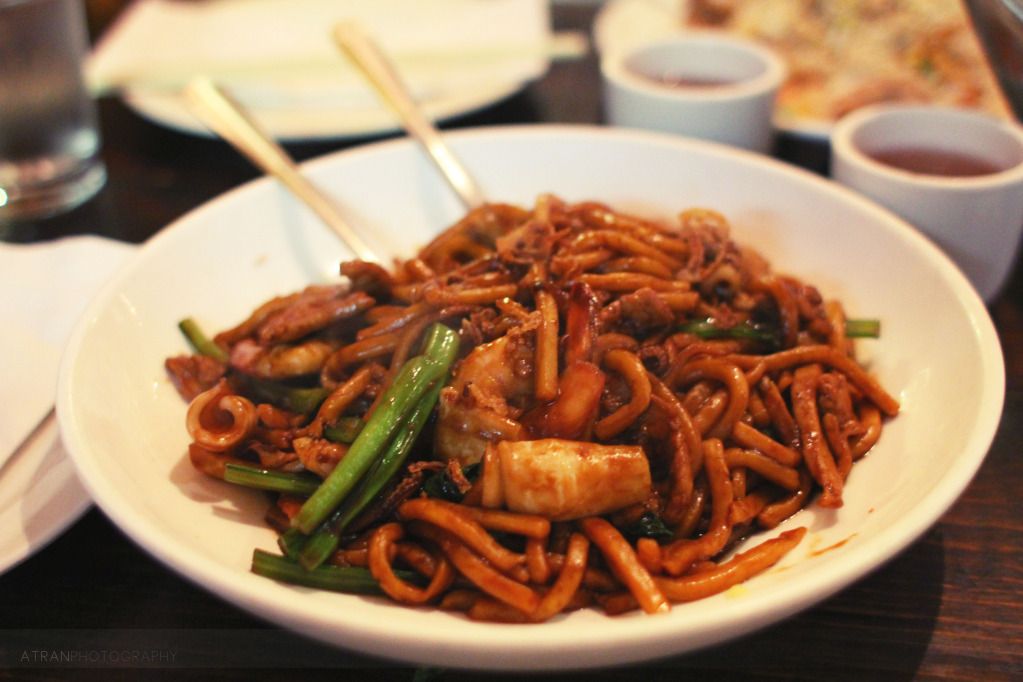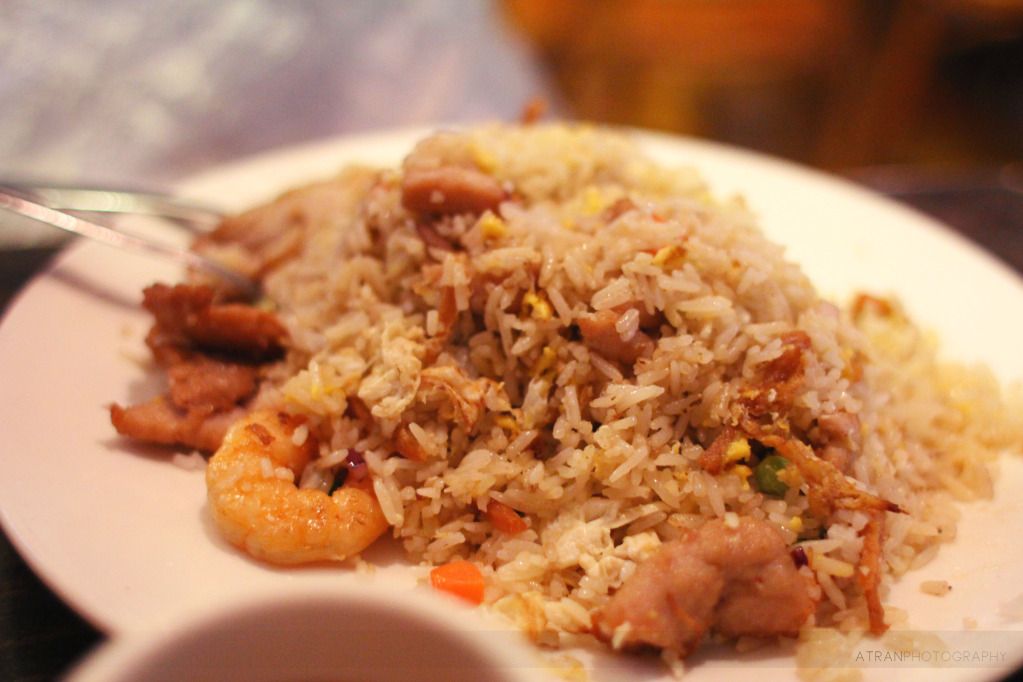 Gone before I knew it. The total price was pretty good for two people :D
What better way to end the night with some cannolis?
Little Italy, located at the North End in Boston, is filled with Italian restaurants and bakeries. One of the most famous bakeries is Mike's Pastry. They make some mean cannolis. Probably the best in the city. Proof? Look at the crowds of people

Although their cannolis are $3.50 a piece, it's worth every penny. I got chocolate chip and chocolate covered cannolis. (All to be eaten up by my mom when I got home)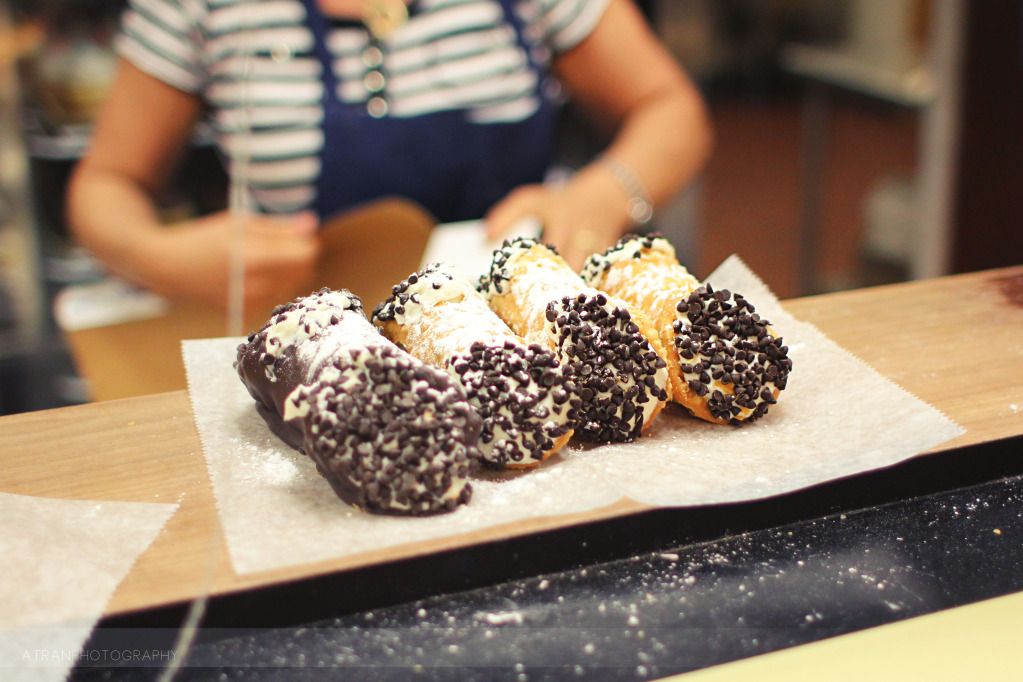 All wrapped up in their signature box with twine!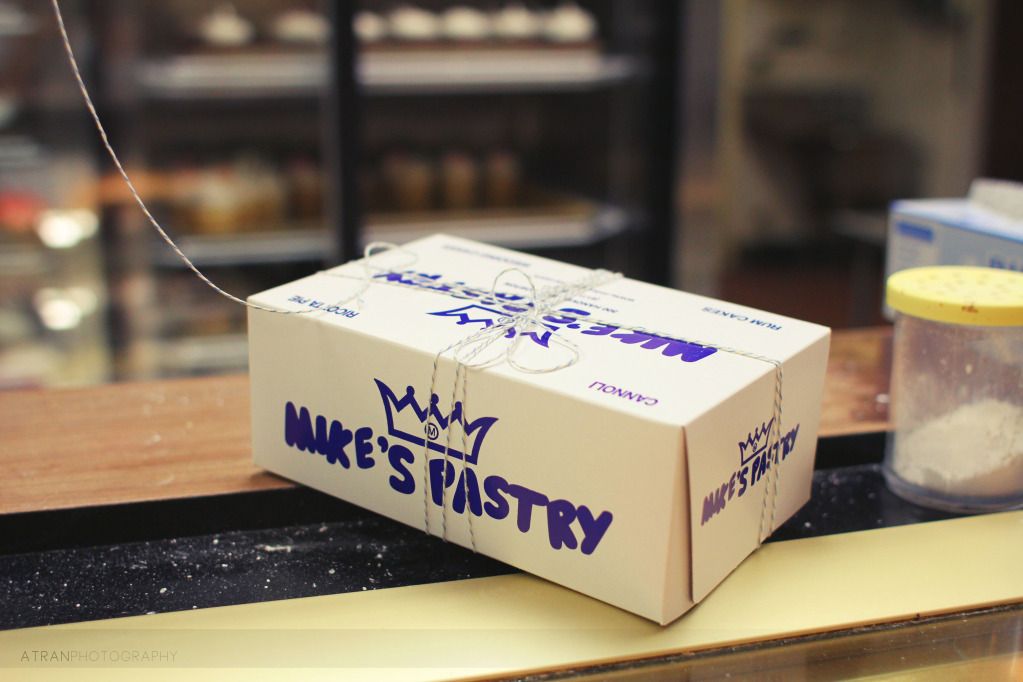 This will probably be one of the last (if not the actual last) Boston Adventures post. I hope you guys enjoyed Boston through my eyes, and hopefully it'll give you an excuse to visit this amazing city one day :)