Yank Sing: 
Here's a short post of a great restaurant in downtown San Francisco. I've been to plenty of dim sum places before; this is my favorite of the bunch by far. For those who aren't familiar with these types of restaurants, you order small dishes at a time from carts rolled around by servers.
This is the star of the place: Shanghai dumplings. These delicate dumplings are filled with pork and a soup broth. You place the dumpling on a soup spoon, add the red ginger sauce, drink the soup within, and then eat it! Delicious!
Along with the Shanghai dumplings, my sister and I had seasoned string beans, chicken feet, har gow (shrimp dumplings), and shrimp rice noodle rolls.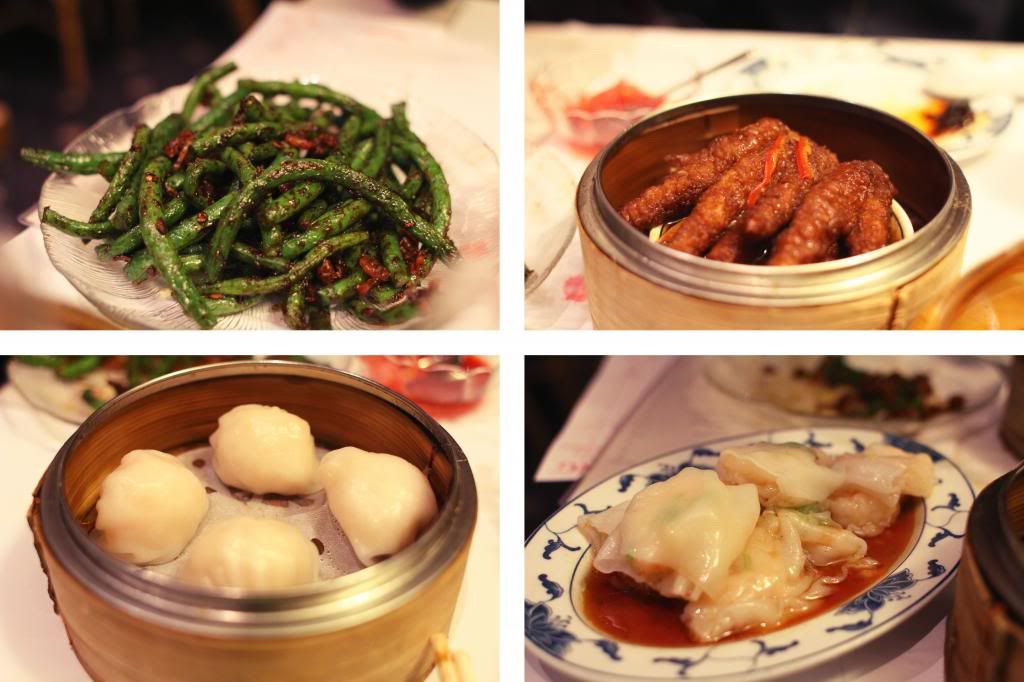 Overall, Yank Sing had excellent food and service. I can't wait to come back again!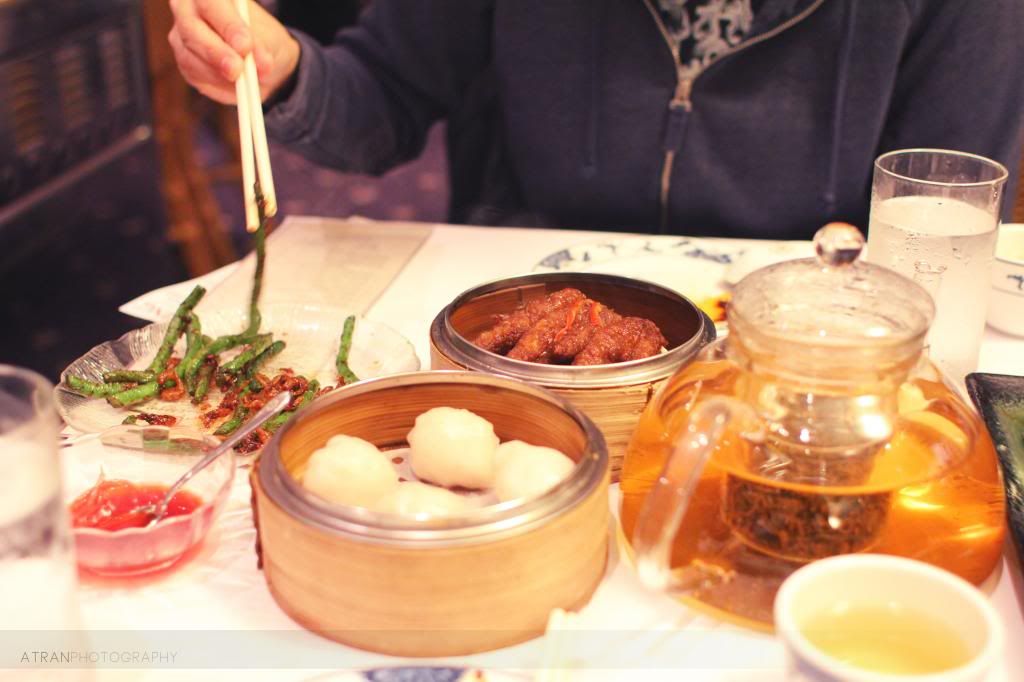 Boston Adventure! - Part 6: 
I'm on October break so this gives me a chance to have some more adventures in Boston! The first stop is the Kaju Tofu House in Allston.
This small place is known for their authentic (and delicious) Korean tofu soup. My mouth was watering while we waited outside of the place: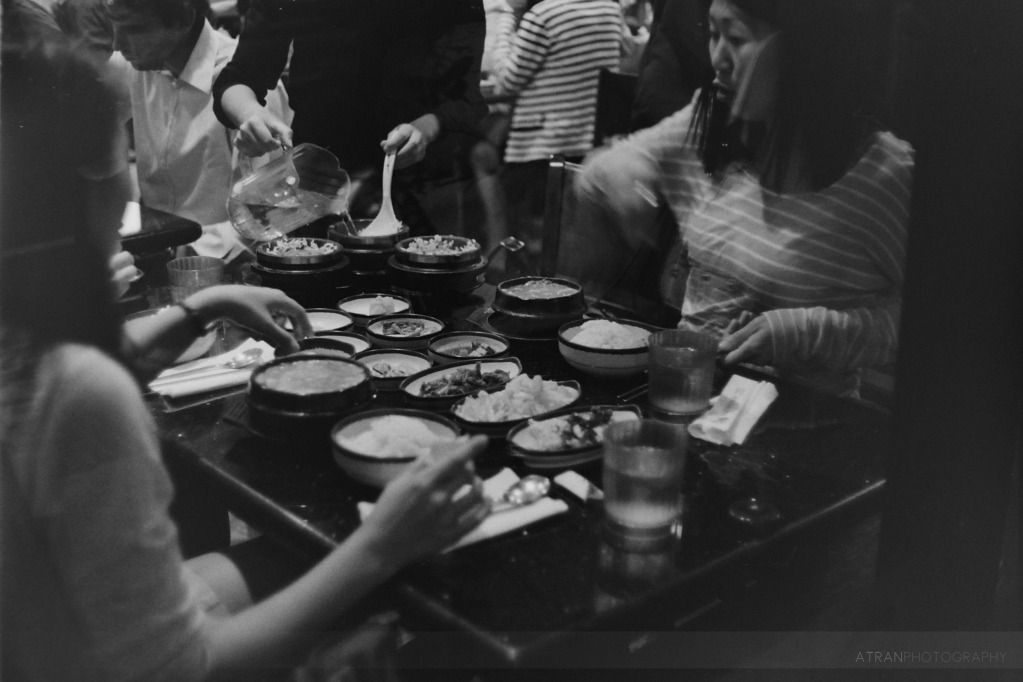 I ordered the Kimchi & Beef Tofu Soup. Of course our meal came with plenty of side dishes. The kimchi was amazing!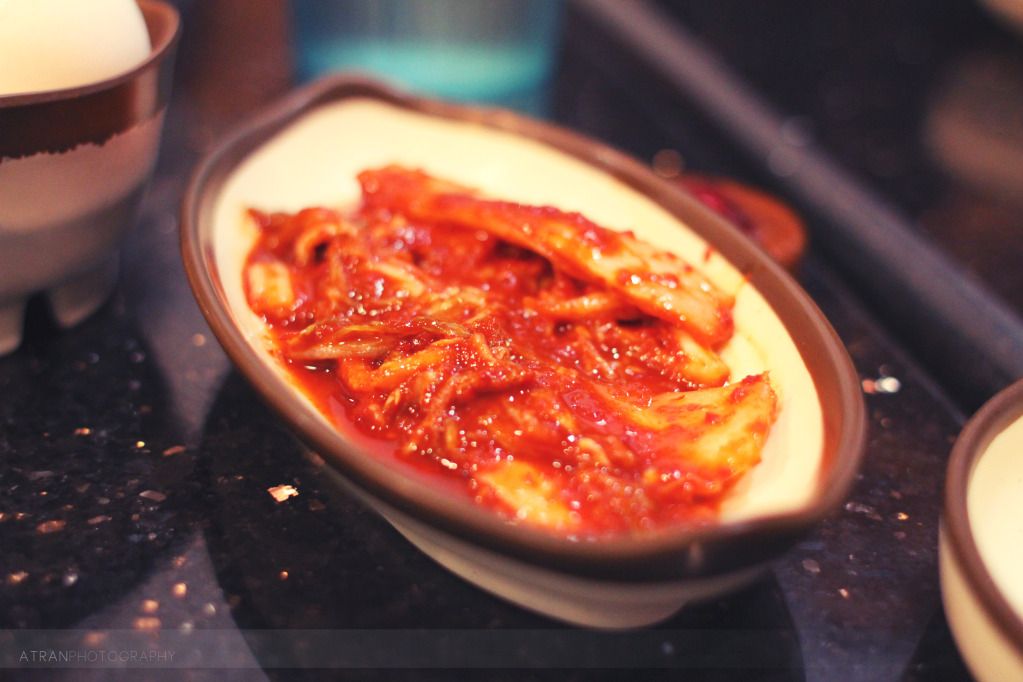 The tofu soups came bubbling in a hot clay pot and was served with fluffy white rice. Crack an egg in on top for a little extra something :)

 A warm and filling meal on a cool autumn night!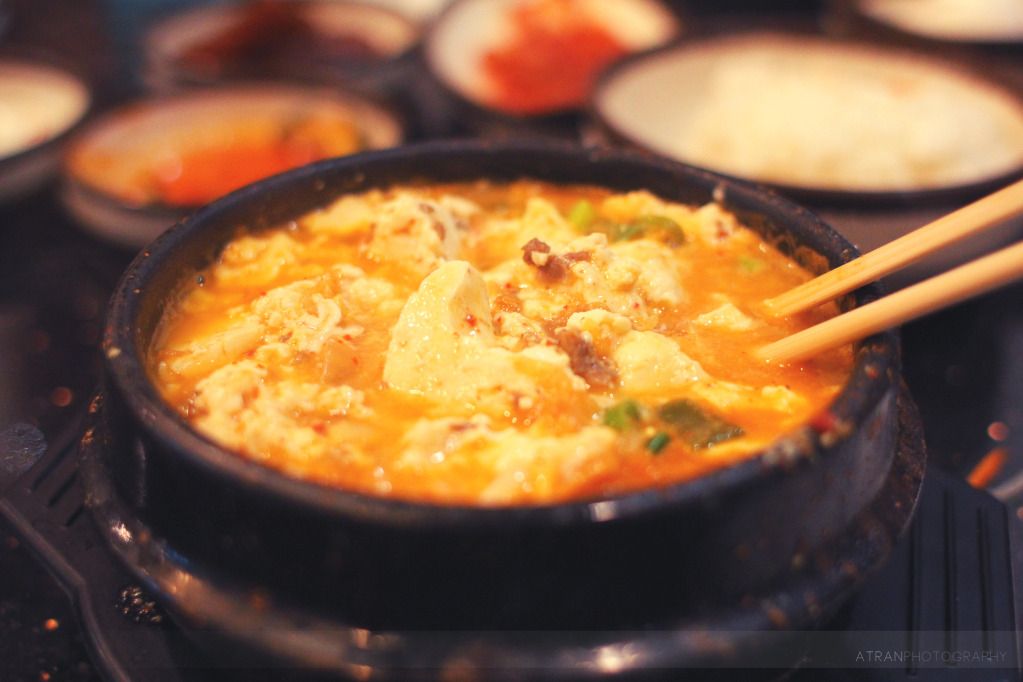 Off to dessert! Max Brenner is a chain restaurant with only a few locations across the world. They are famous for satisfying your chocolate needs.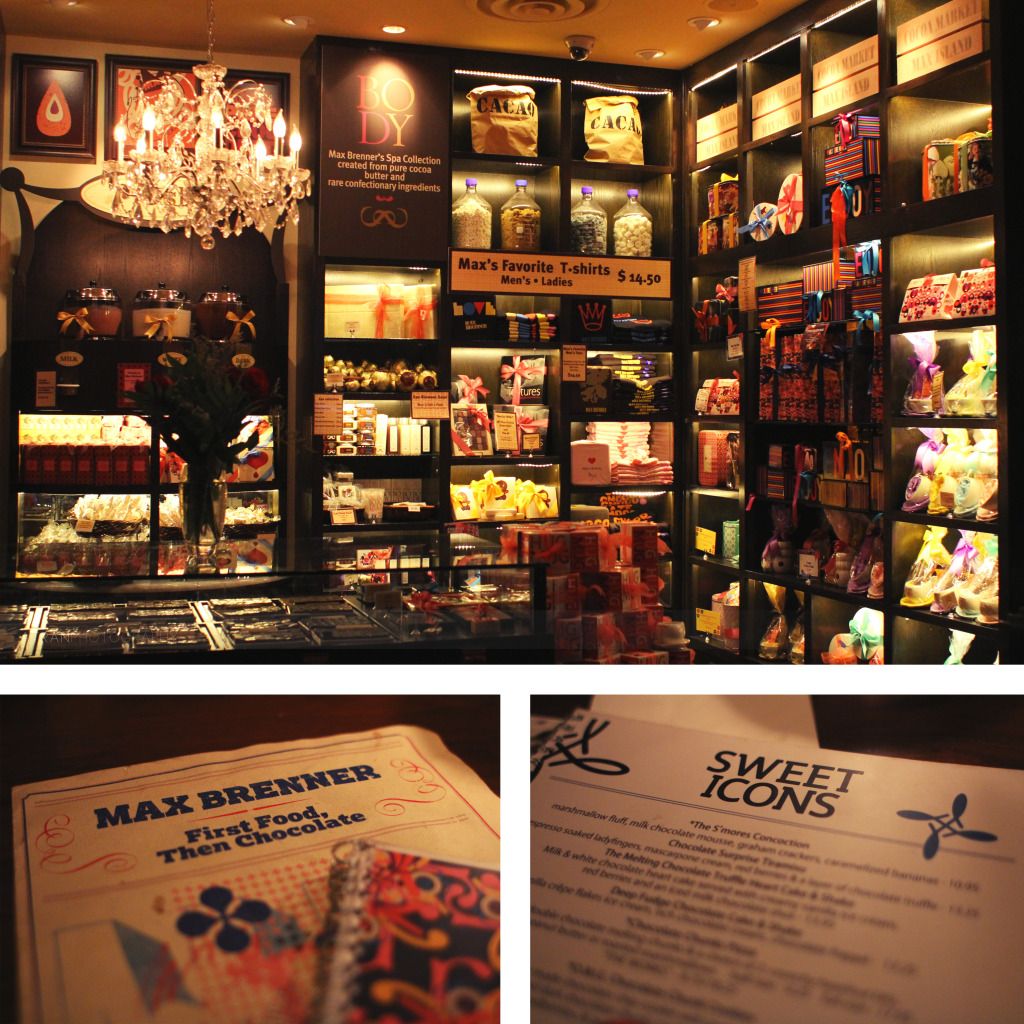 My cousin Chris got the Melting Marshmallow Hot Chocolate in a cute little mug.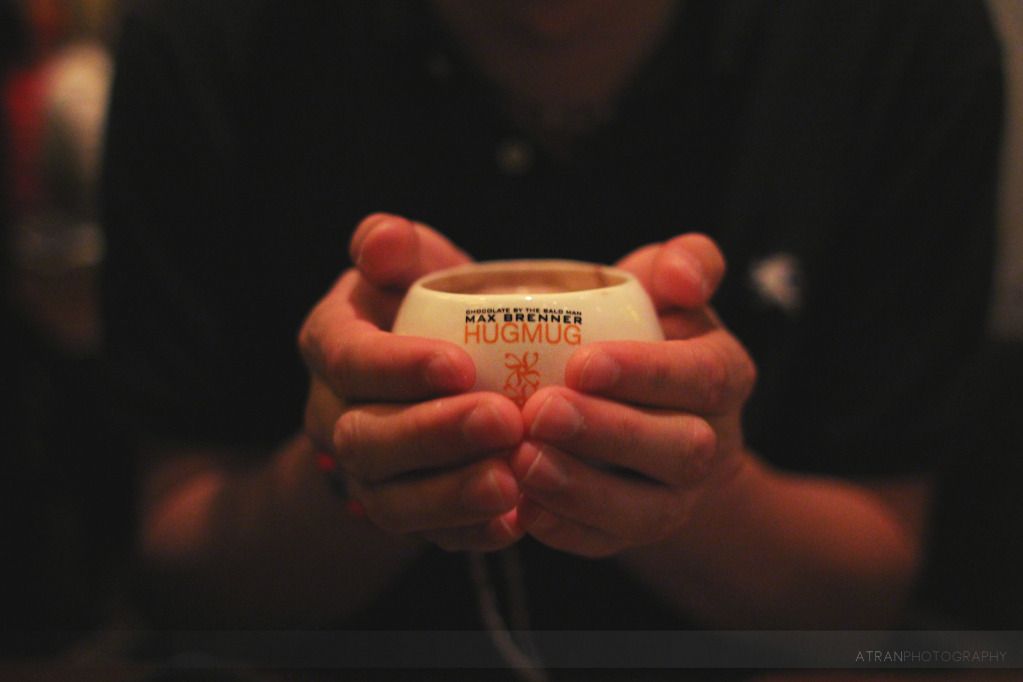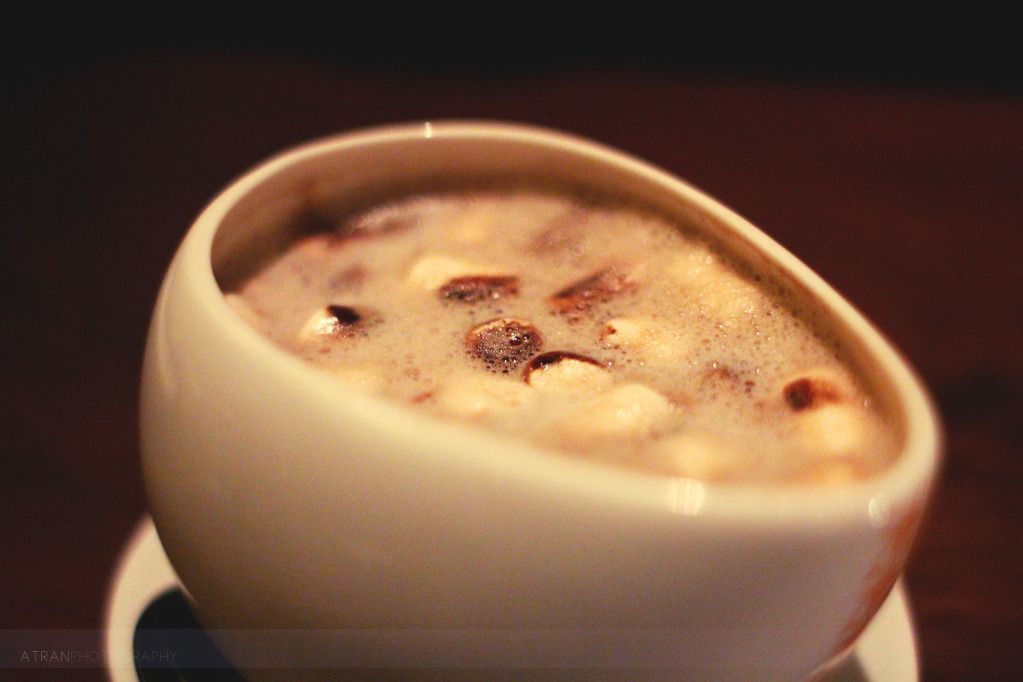 I got the Cookieshake and we all ordered the Crystal Sugar Churros Fondue to share!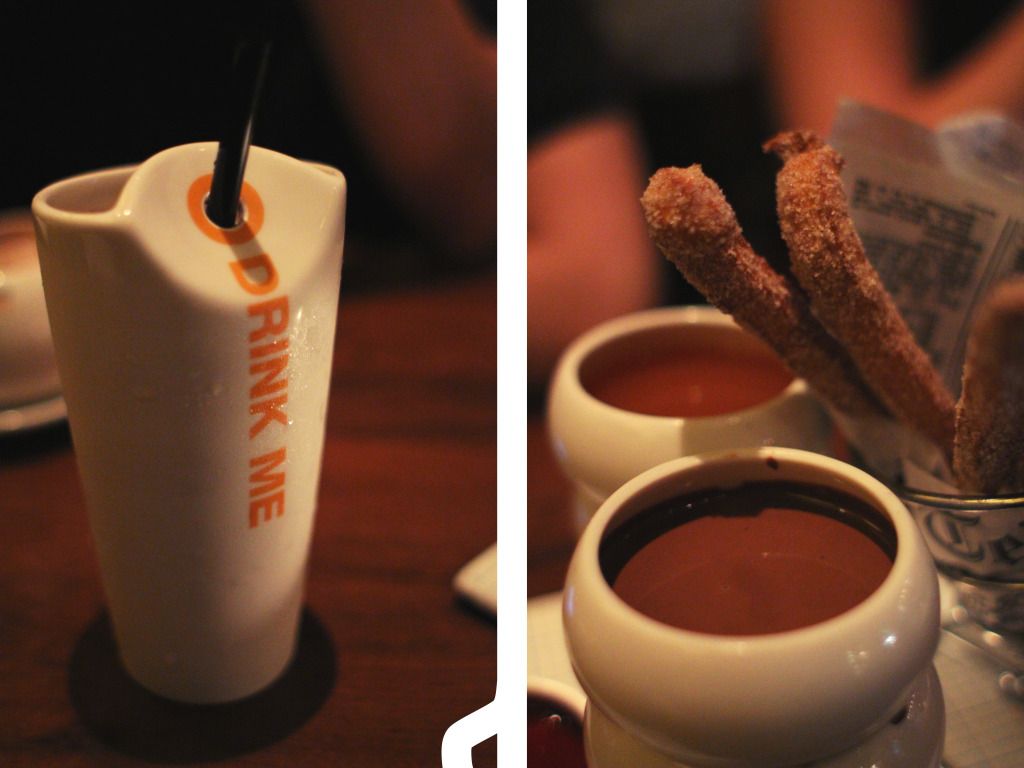 The churros came with three dipping sauces: raspberry, toffee, and chocolate fondue! Yumm.
Until the next adventure, Cheers!

Highlights - My Trip to the West Coast: 
I'm a bit late posting these, but here are some highlights from my trip to Las Vegas and Southern California. I brought both my 60D and my rangefinder so you will see a mixture of digital AND film shots! 
1. The Las Vegas Strip at Night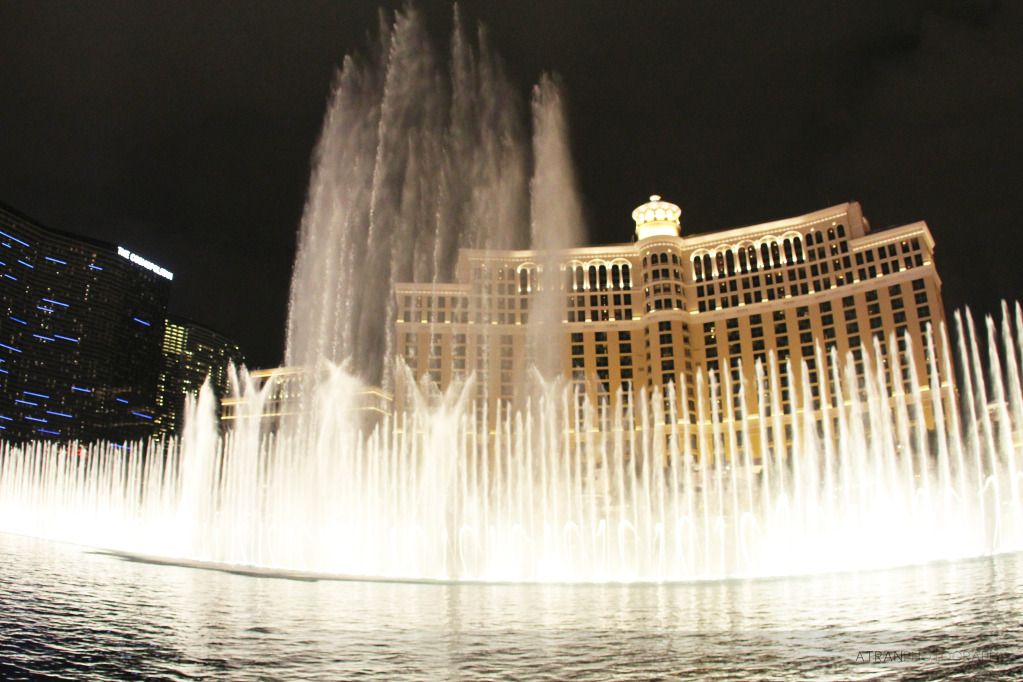 2. Seeing 'Le Reve: The Dream', a water-themed acrobatics show in Vegas!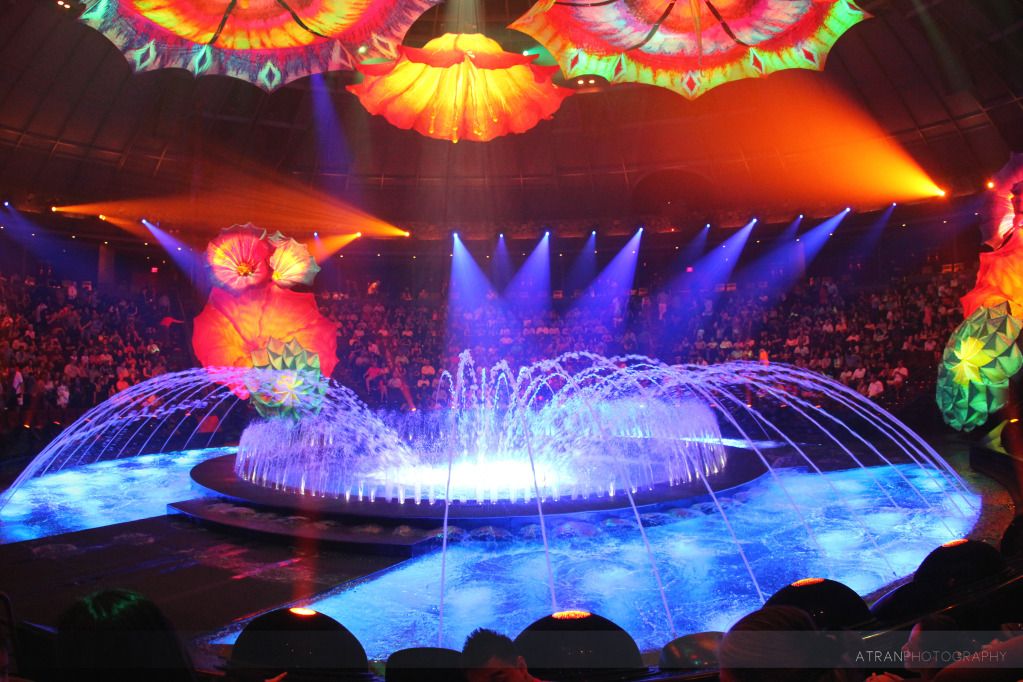 3. All the Vietnamese food I ate
4. The beaches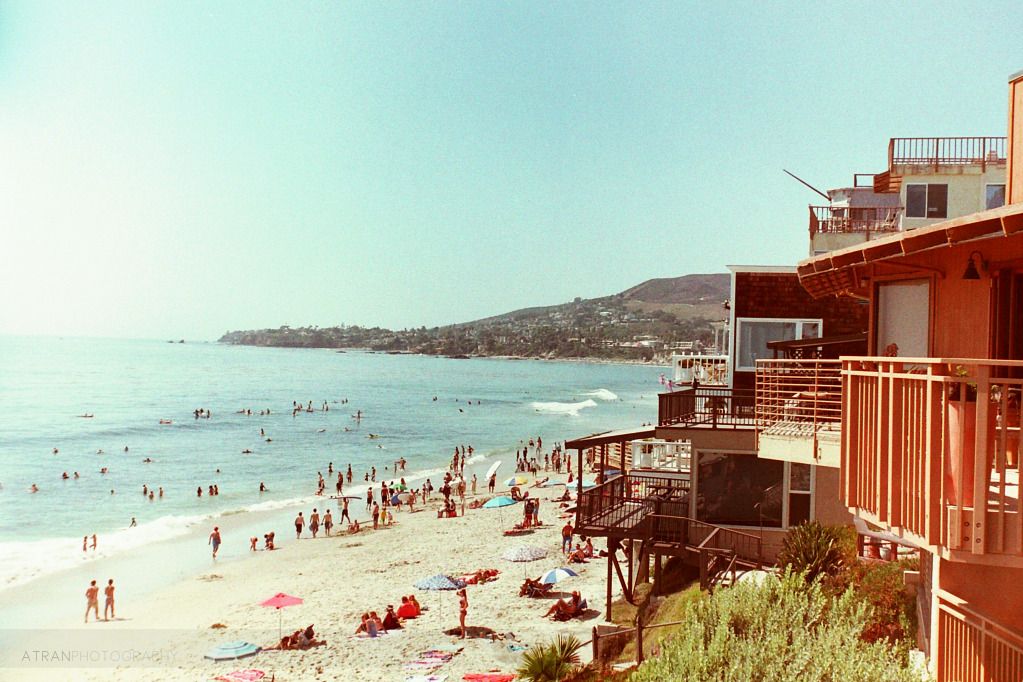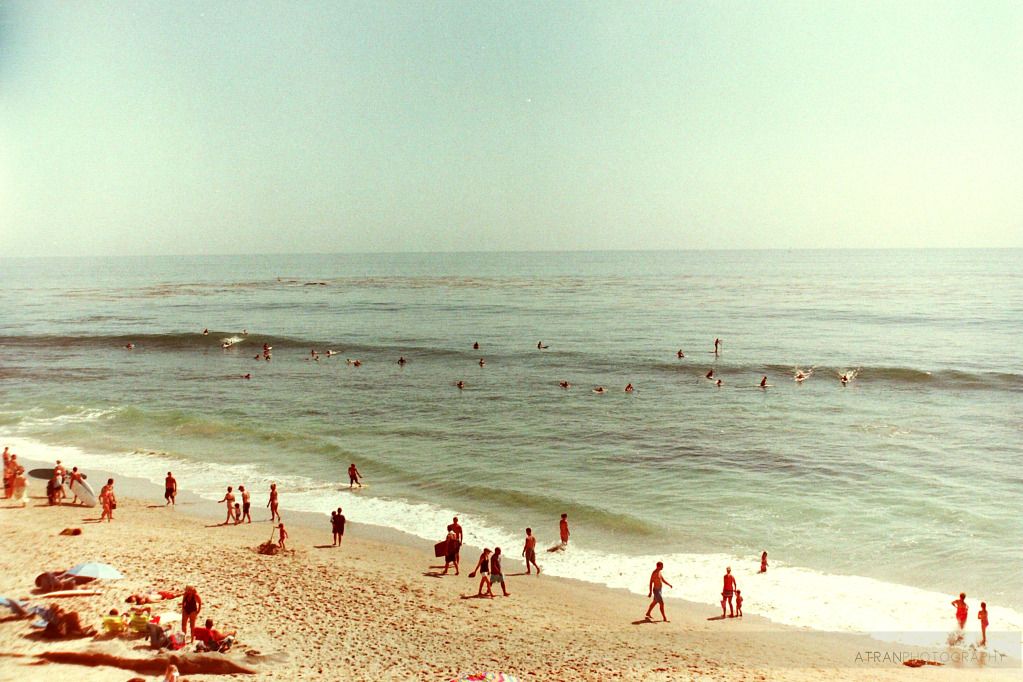 5. Frozen yogurt at Yogurtland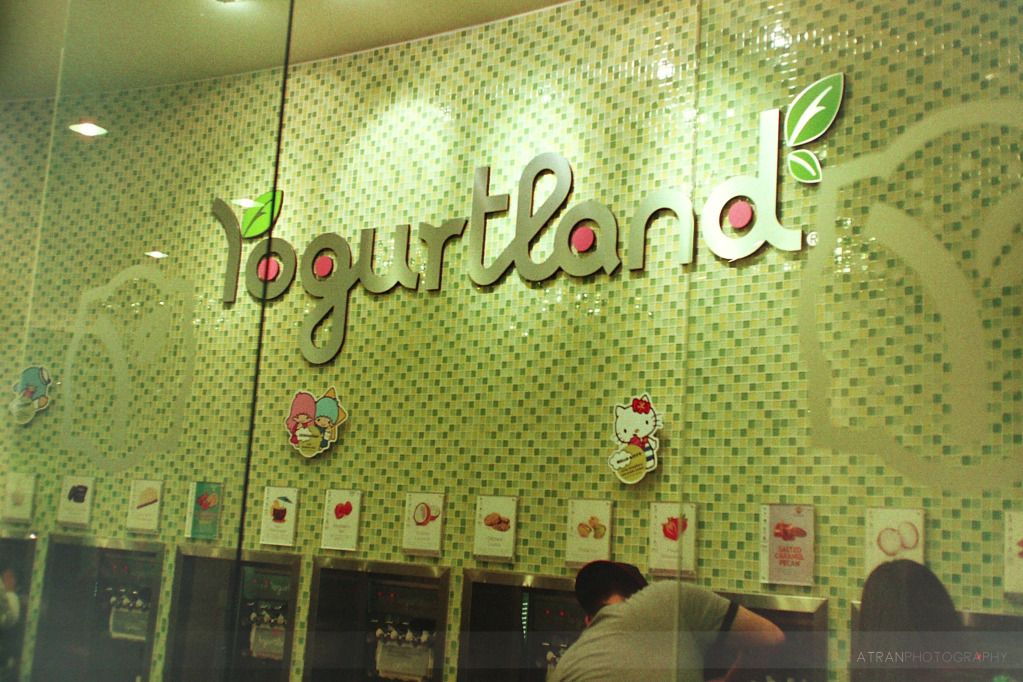 6. Disneyland!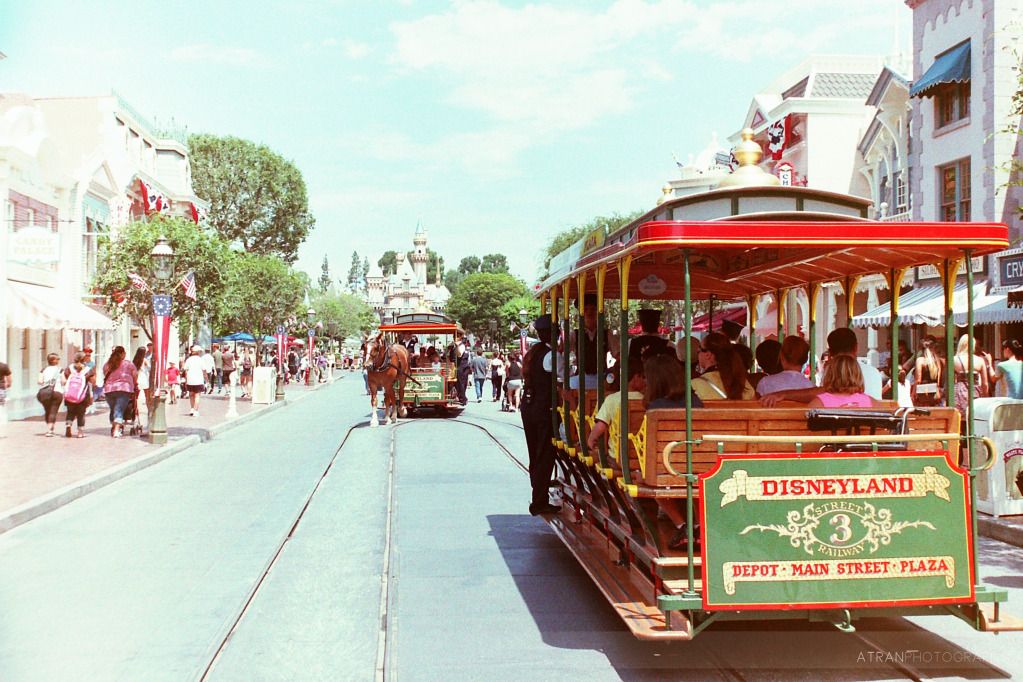 7. Getting stuck on Space Mountian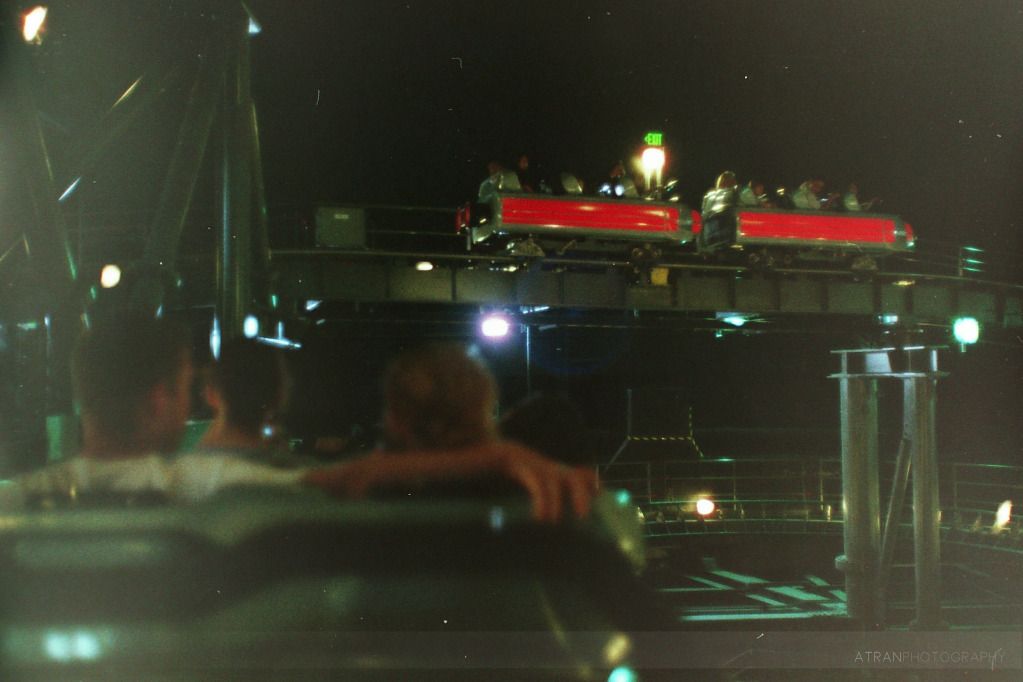 And last but not least,
8. Finally eating at In-N-Out Burger!
Overall, a great vacation before I started school. Mannn, I want a burger now. 

Boston Adventure - Part 5: 
Time for Part 5 of my Boston summer adventures! I met up with my good friends Michelle and Michael and we went to the New England Aquarium. It's been a long while since I've gone; it's good to visit once in a while to see the new exhibits! 
Ticket at hand, ready to go in!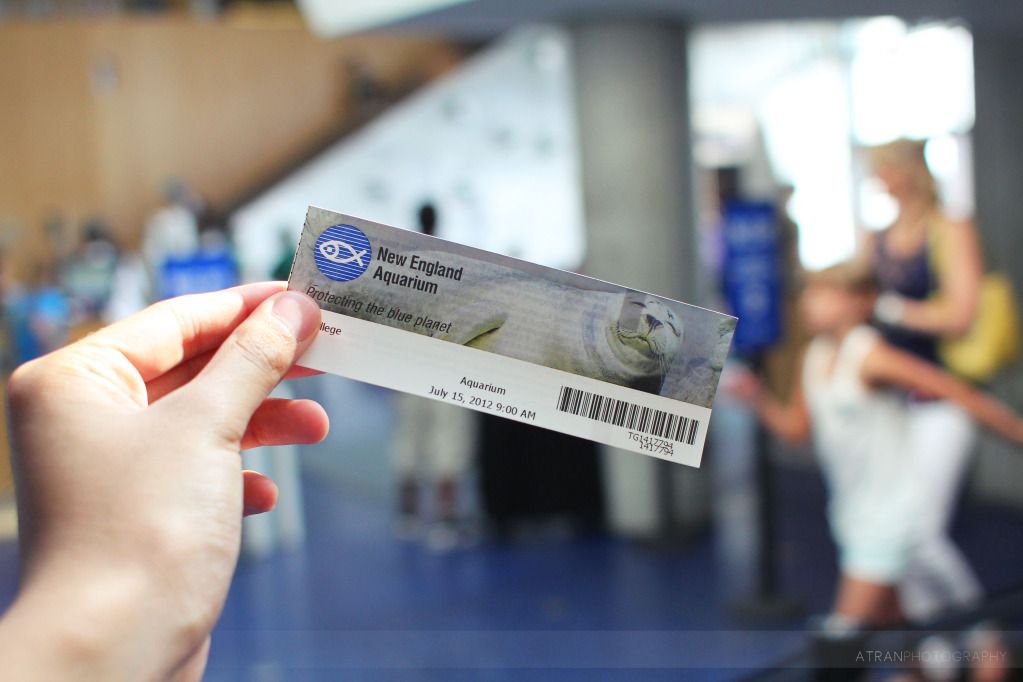 The aquarium is a bit small, but it's packed with so many sea creatures. We touched stingrays, watched tiny penguins, and saw sea lions play around with frisbees. 
I found Nemo!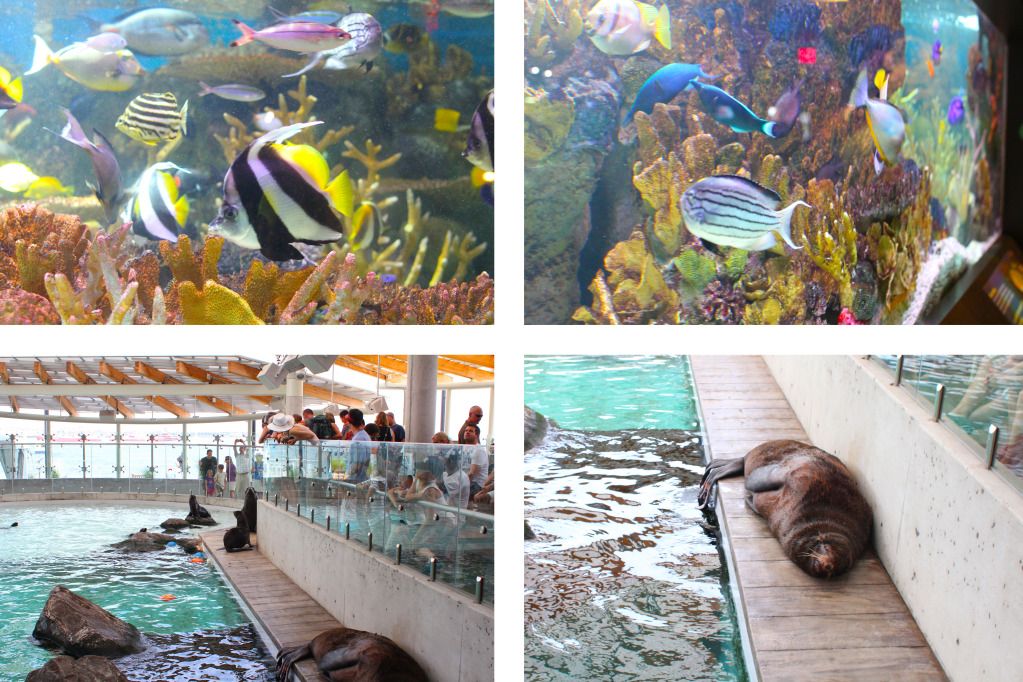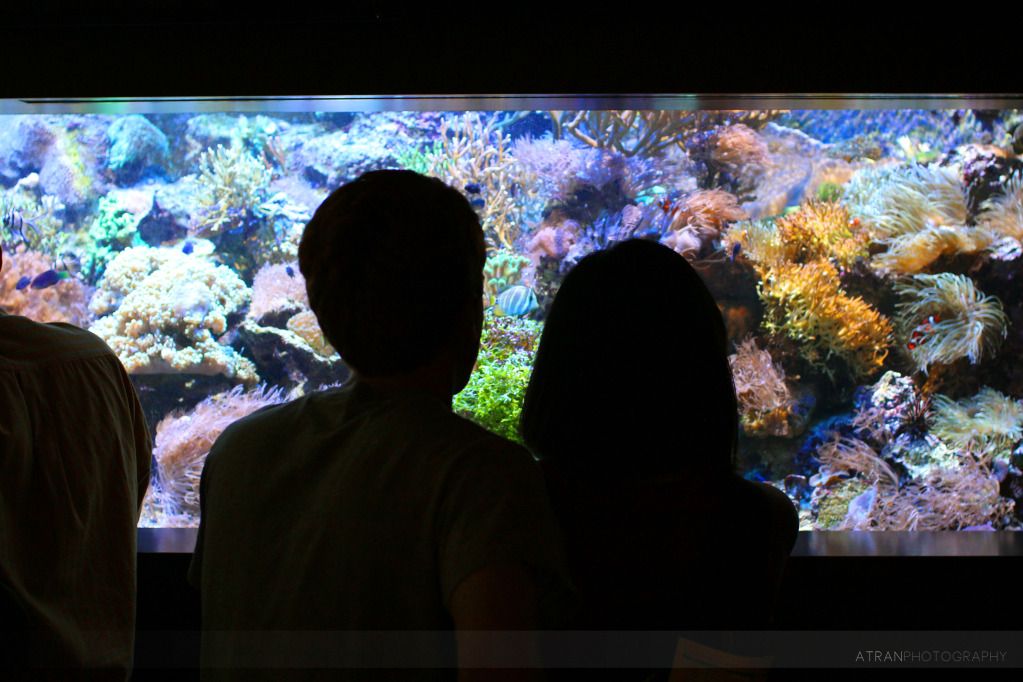 The jellyfish exhibit was cool, but creepyyyyy. All this fish was making us pretty hungry (lol) so we went and had a huge dinner at Bertuccis and froyo at Pinkberry. It was great catching up with my friends that I haven't seen in a LONG while.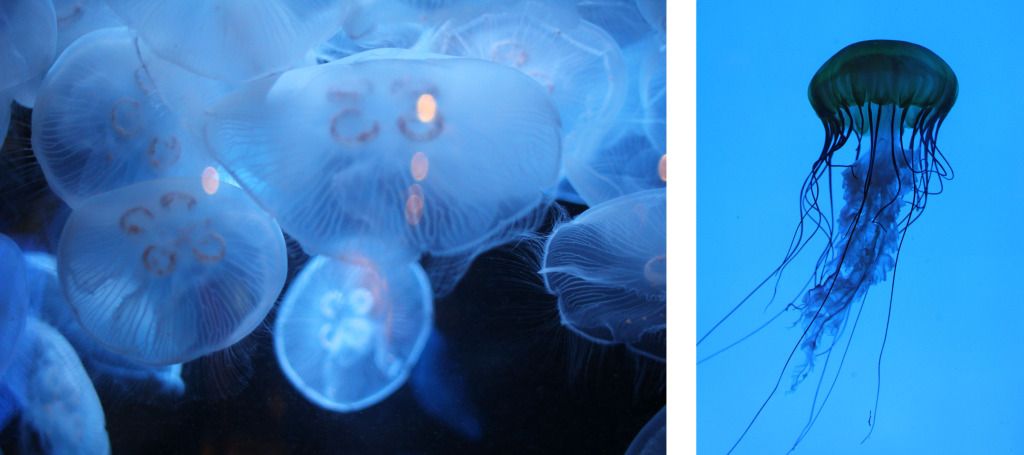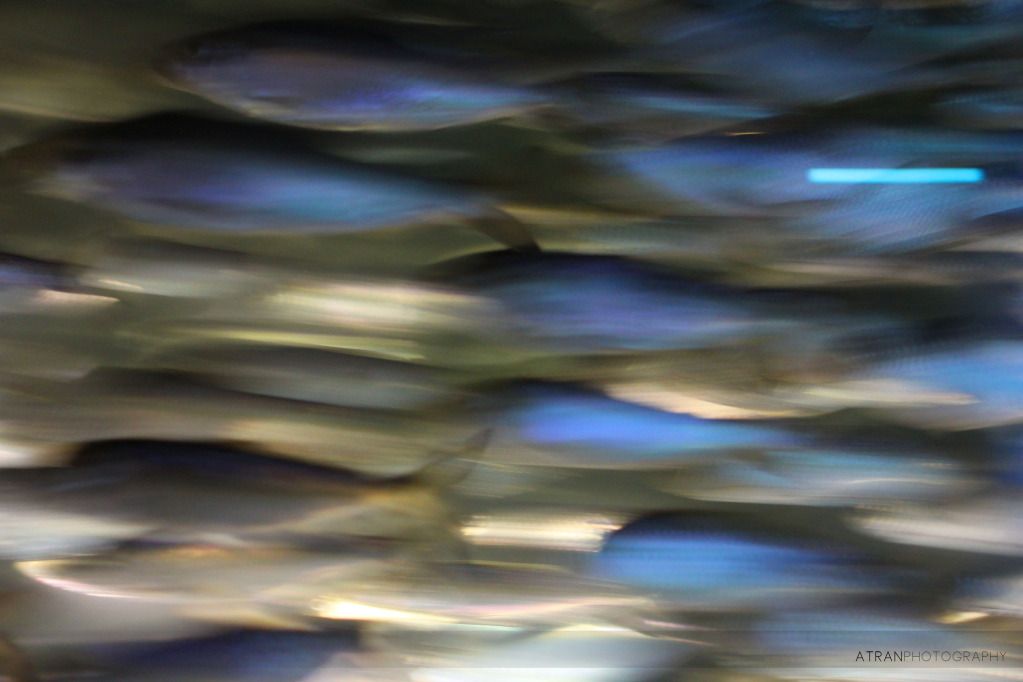 A separate time in Boston, I met up with my friend Brenda and headed to Harvard Square.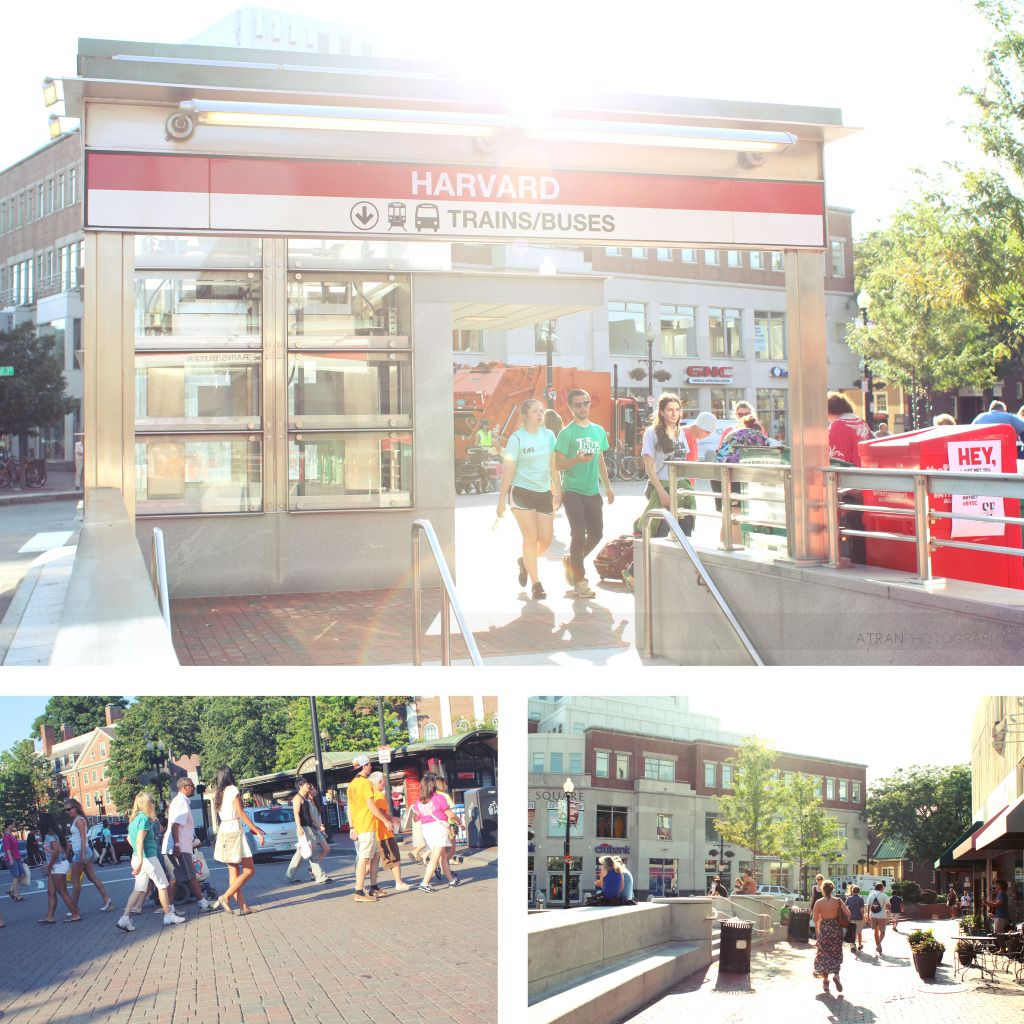 This historic place is home to Harvard (of course) and many neat stores, shops, restaurants and street performers. This spot is always booming with tourists. I wonder if the students at this school ever get sick of the herds of people…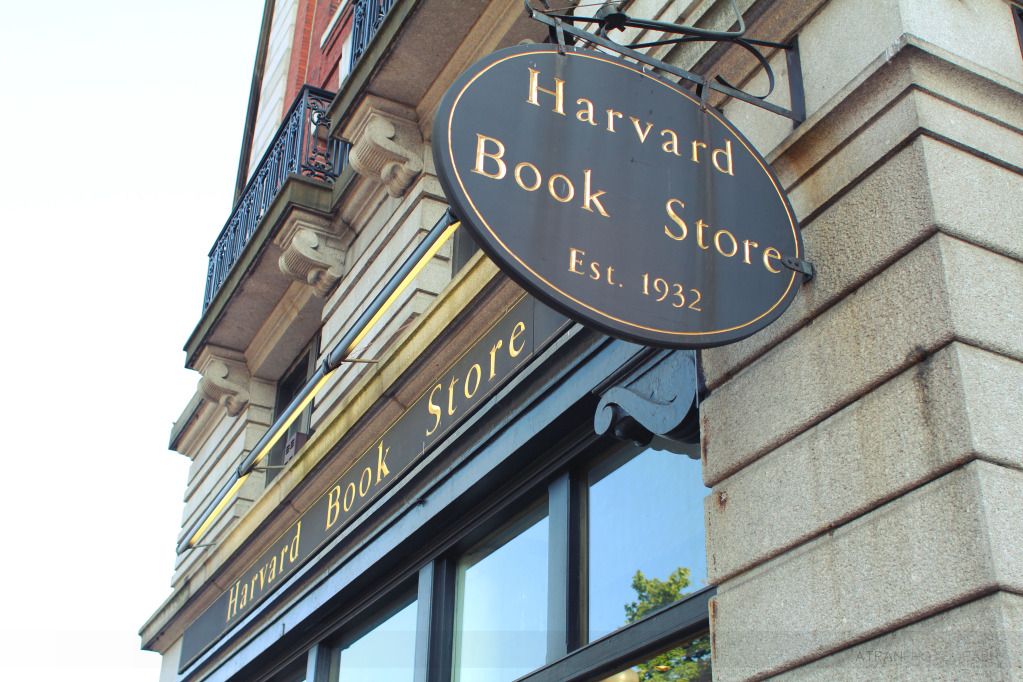 We happened to stop in this shop called Black Ink. It had so much neat things!! The walls are filled with knick-knacks, games, office supplies, books, storage organizers… just to name a few.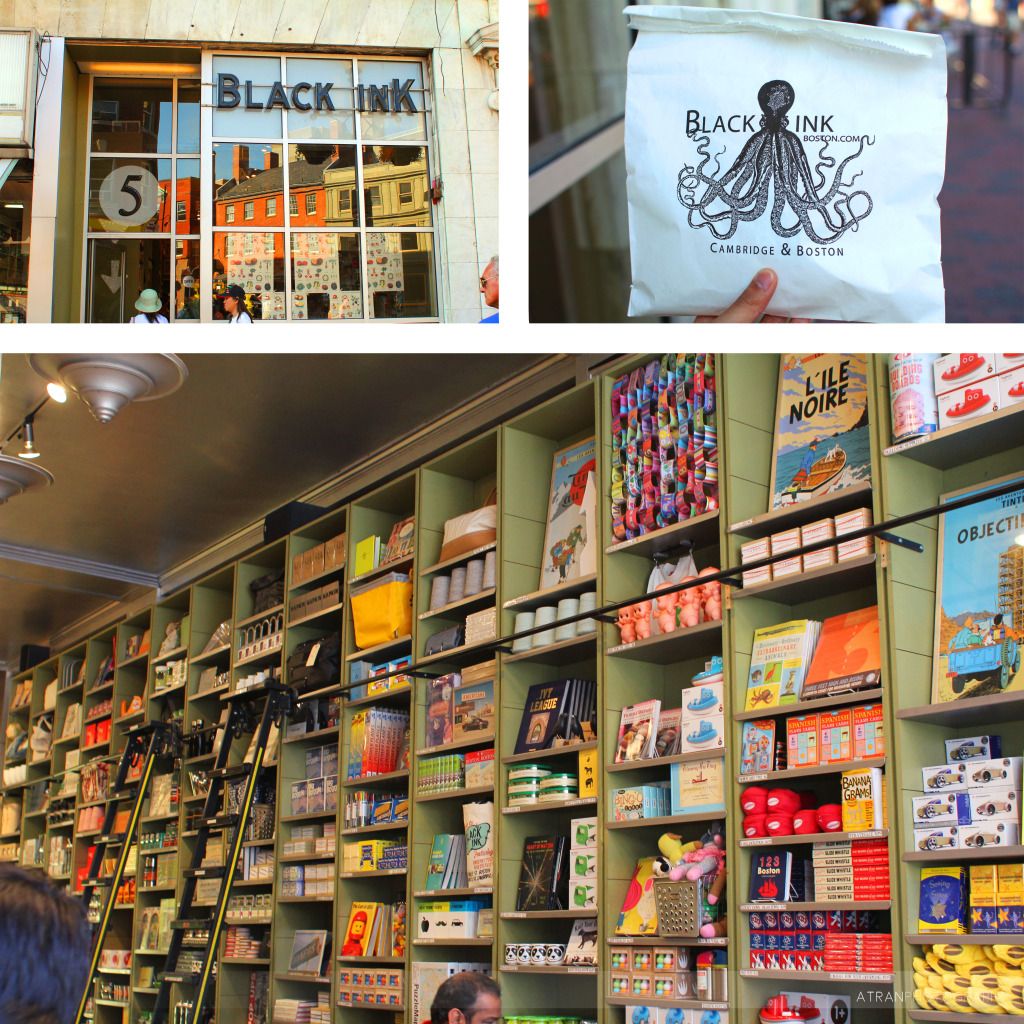 We ended up getting this 'measuring cup' shot glass and oversized paperclip. I really had no use for this paperclip, but it looks pretty awesome :)
Hungry as ever, we went to good ol' Chinatown for some dinner. (I had to include the bottom half of this banner, it's just so typical of Chinatown)
We went to this Malaysian place called Penang. It's a well known family-style restaurant, and serves pretty good food at low prices.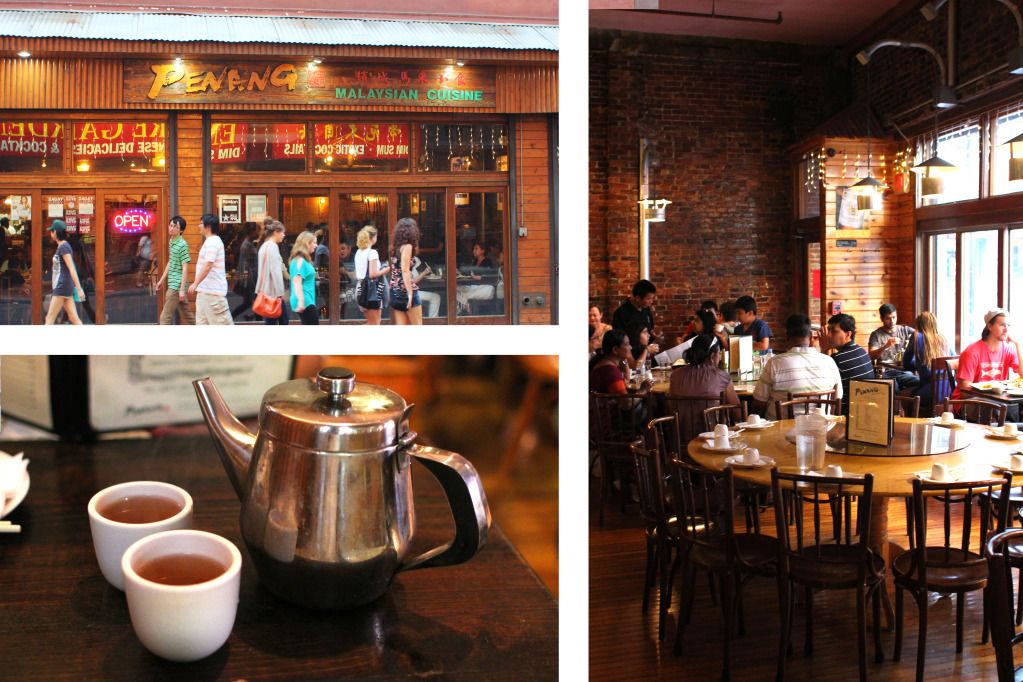 Of course, complimentary oolong tea! I ordered the hokkien char mee (a stir-fried noodle dish) and Brenda got the salted fish fried rice.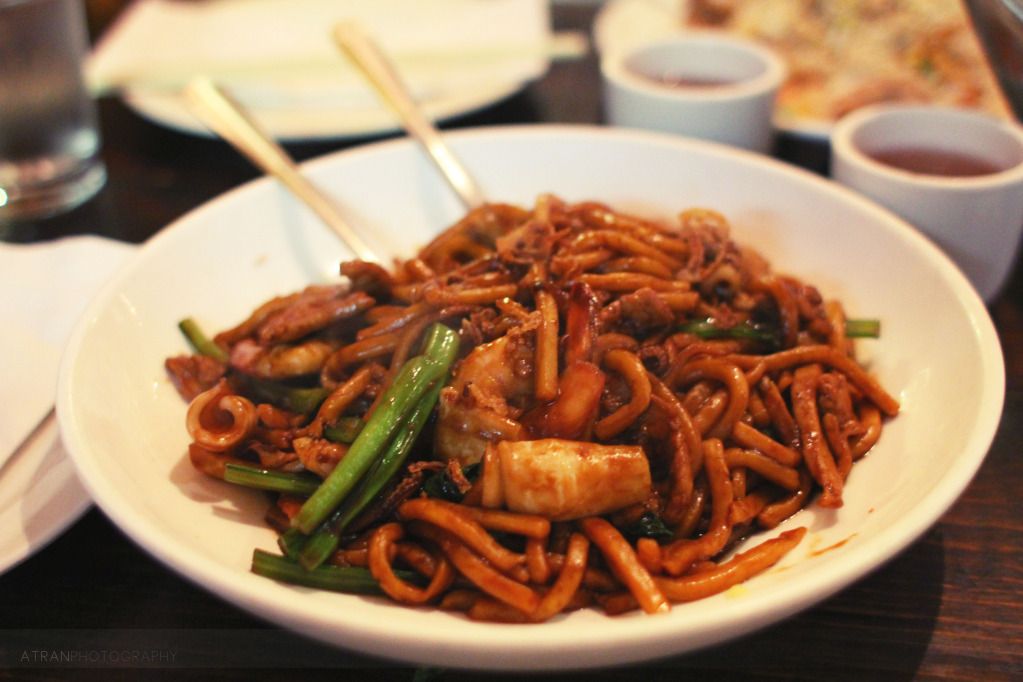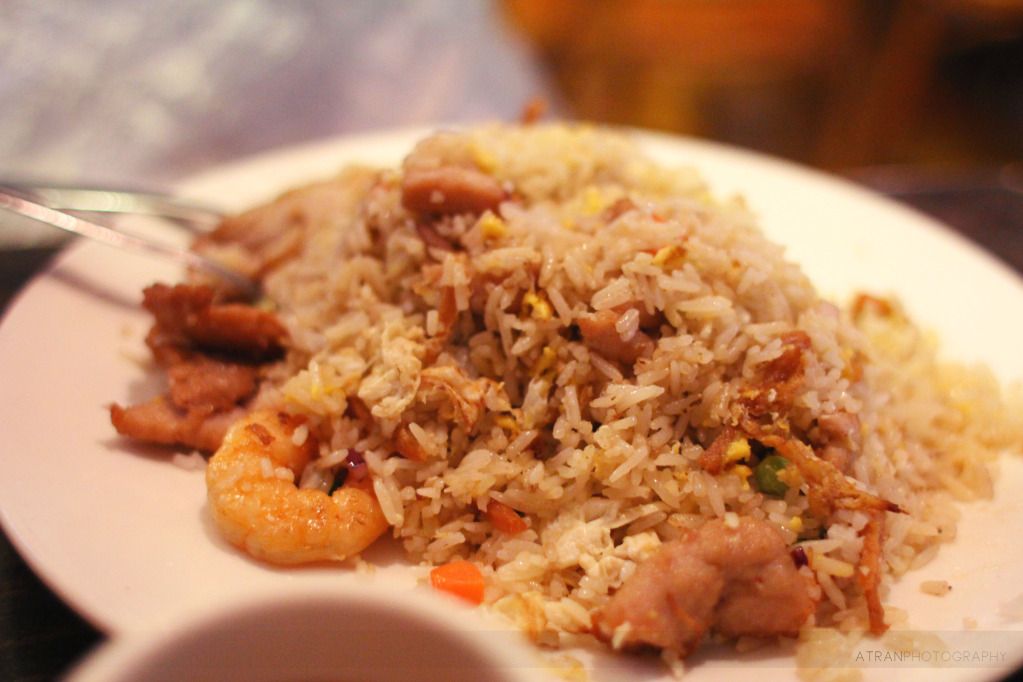 Gone before I knew it. The total price was pretty good for two people :D
What better way to end the night with some cannolis?
Little Italy, located at the North End in Boston, is filled with Italian restaurants and bakeries. One of the most famous bakeries is Mike's Pastry. They make some mean cannolis. Probably the best in the city. Proof? Look at the crowds of people

Although their cannolis are $3.50 a piece, it's worth every penny. I got chocolate chip and chocolate covered cannolis. (All to be eaten up by my mom when I got home)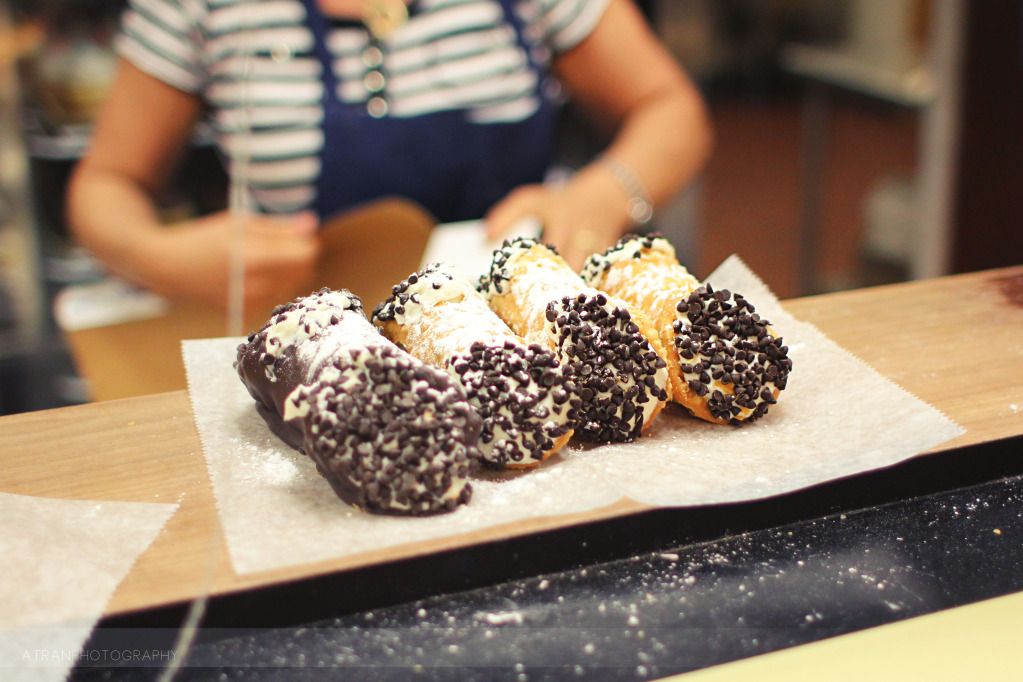 All wrapped up in their signature box with twine!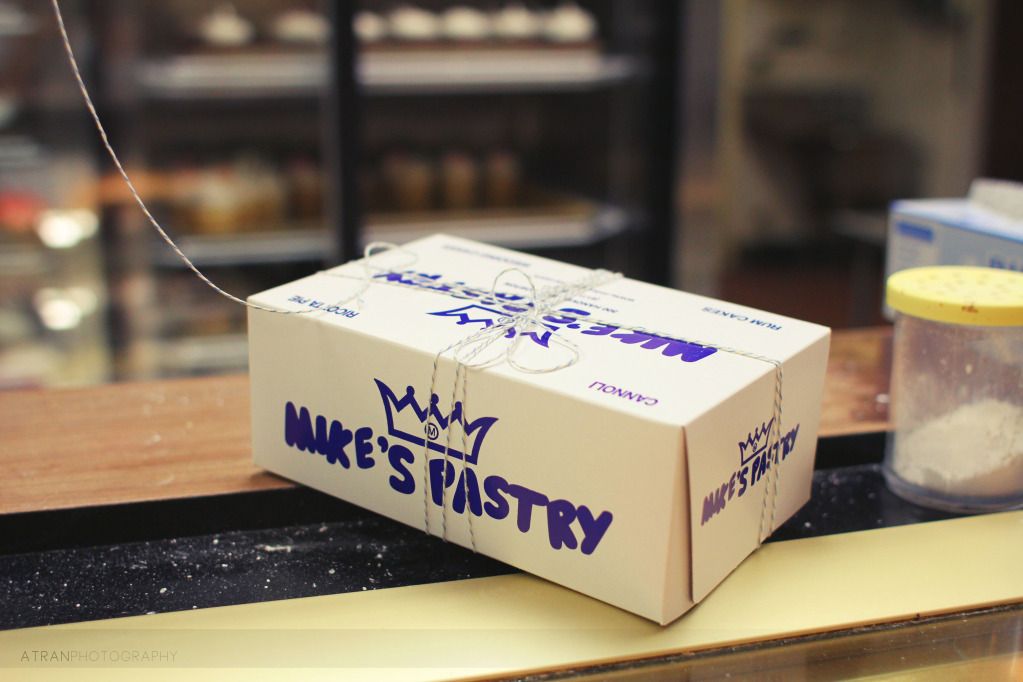 This will probably be one of the last (if not the actual last) Boston Adventures post. I hope you guys enjoyed Boston through my eyes, and hopefully it'll give you an excuse to visit this amazing city one day :)
Martha's Vineyard Trip: 
Last week my cousins and I went on a day trip to Martha's Vineyard! It's been many many years since I've gone to this island (off the coast of Mass). To get there we drove to Wood's Hole, which is about 1.5 hours south of Boston, and boarded the ferry.
Wearing my boat shoes for the occasion.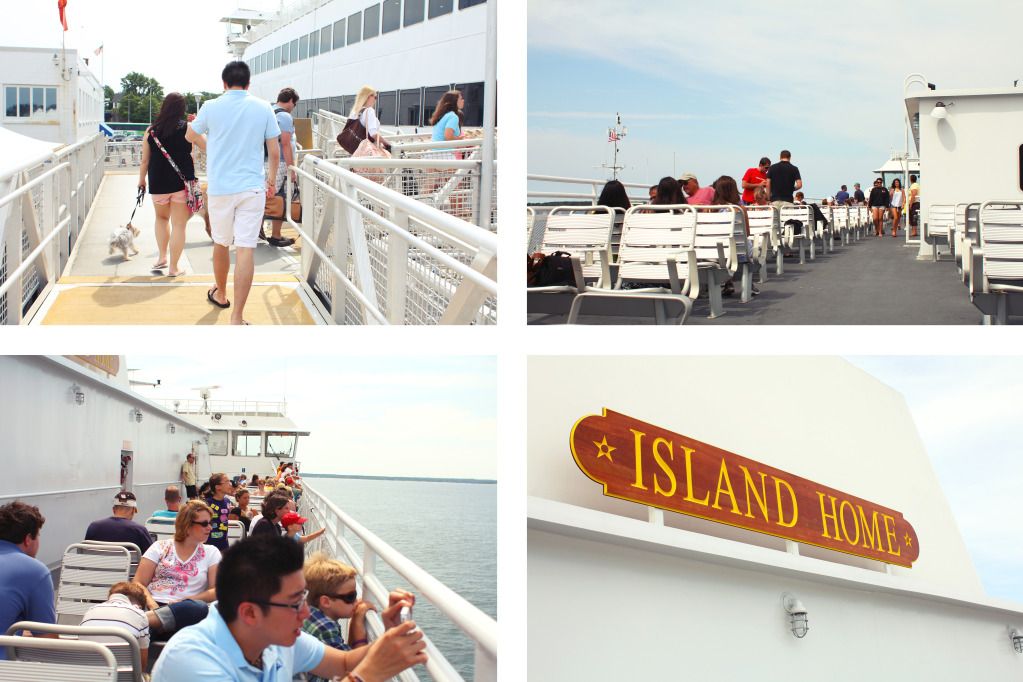 My cousin's puppy Mochi was excited to be part of the trip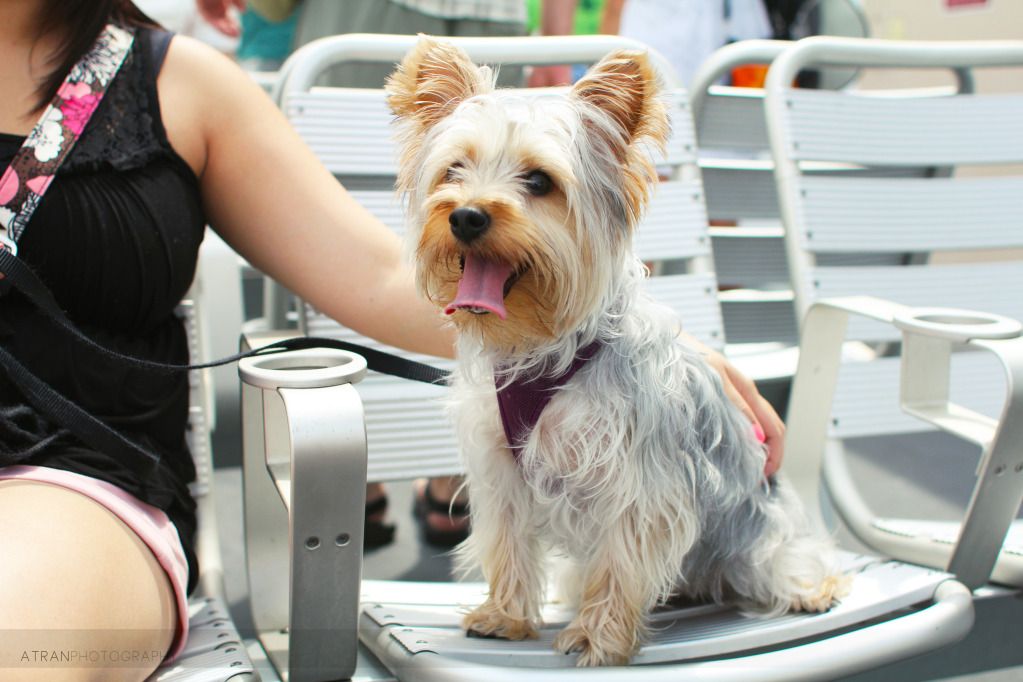 The after 35 minutes of so, the ferry docked at Vineyard Haven. We then took the shuttle bus to go to Edgartown.
Edgartown had that small-town, charming feel to it. It had many small vendors to shop at and places to eat.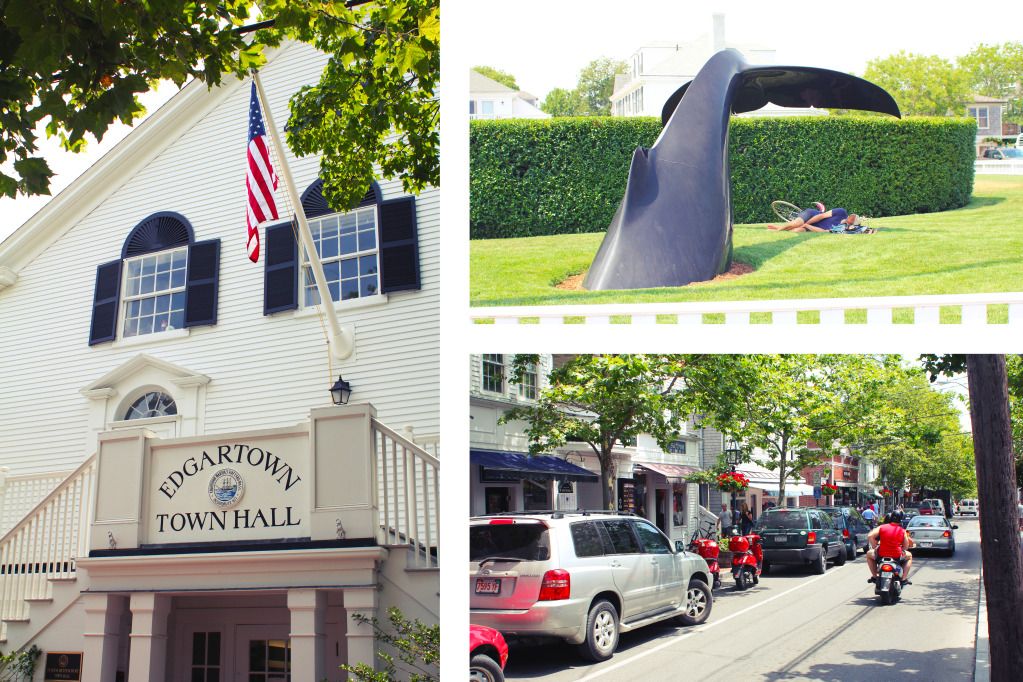 To quench my thirst: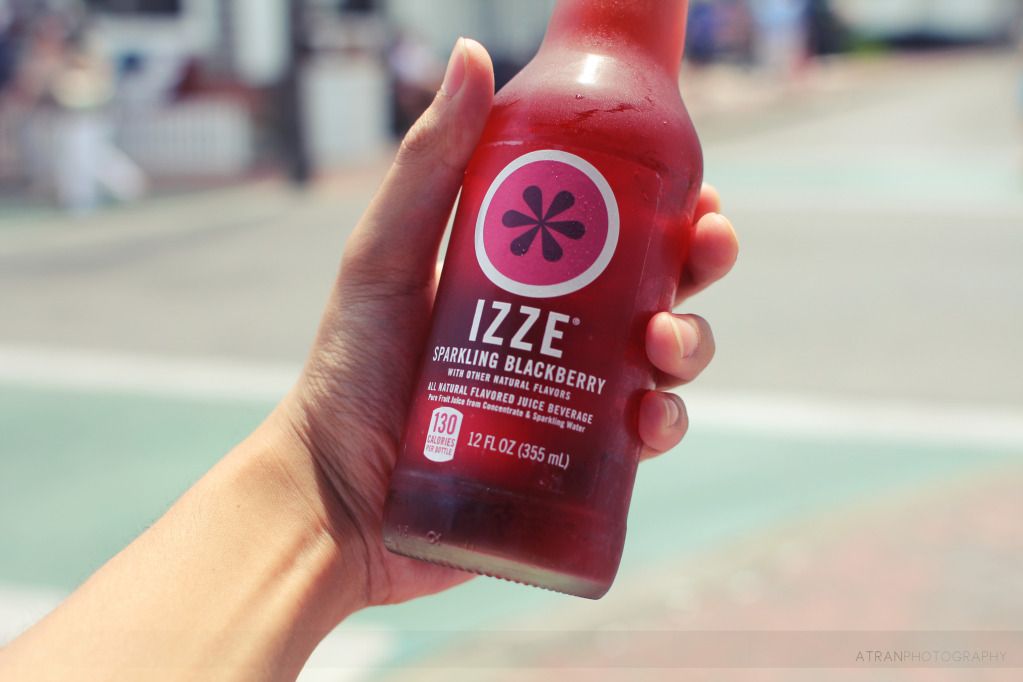 Martha's Vineyard is well-known for The Black Dog, a retail store based off of a tavern and restaurant on the island. The store has apparel, home-goods, and pet supplies, all displaying the infamous logo. When you see that Black Dog, you know it came from Martha's Vineyard.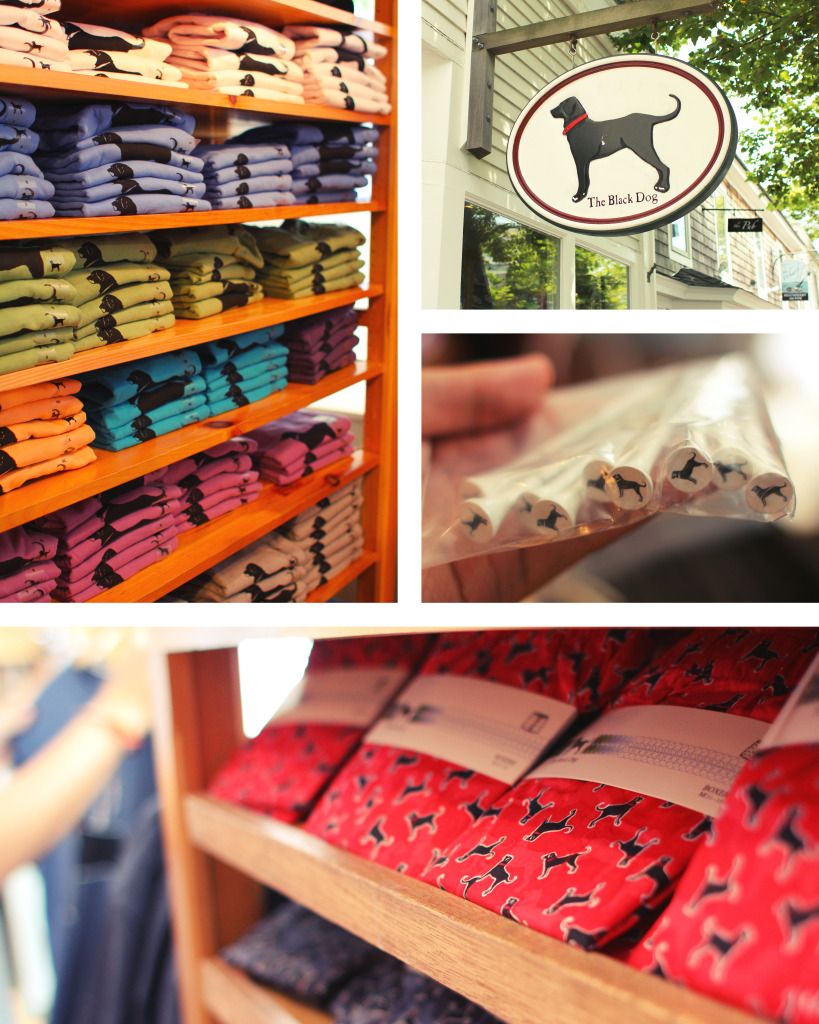 So many bikes!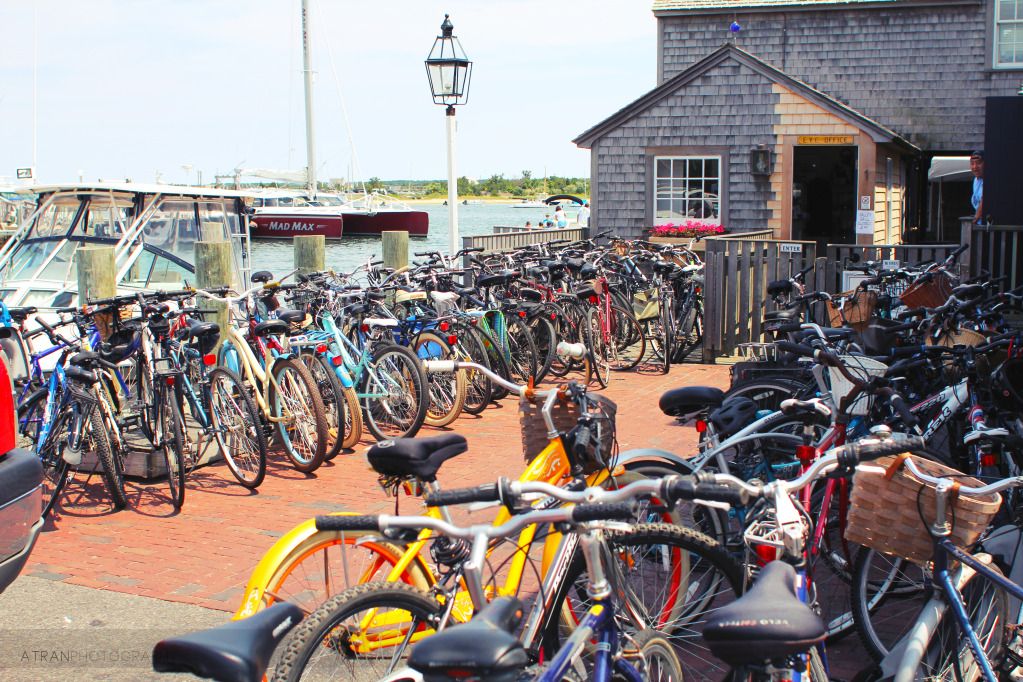 The movie Jaws was filmed on this island, which explains seeing shark memoribilia everywhere I turn!

For lunch, we stopped by the Seafood Shanty to get some fried clam strips. We ate our food at the nearby wharf and enjoyed the view and fresh sea breeze.

Oak Bluffs was our second stop on the island. We were greeted by this wide open field surrounded by these unique and colorful houses.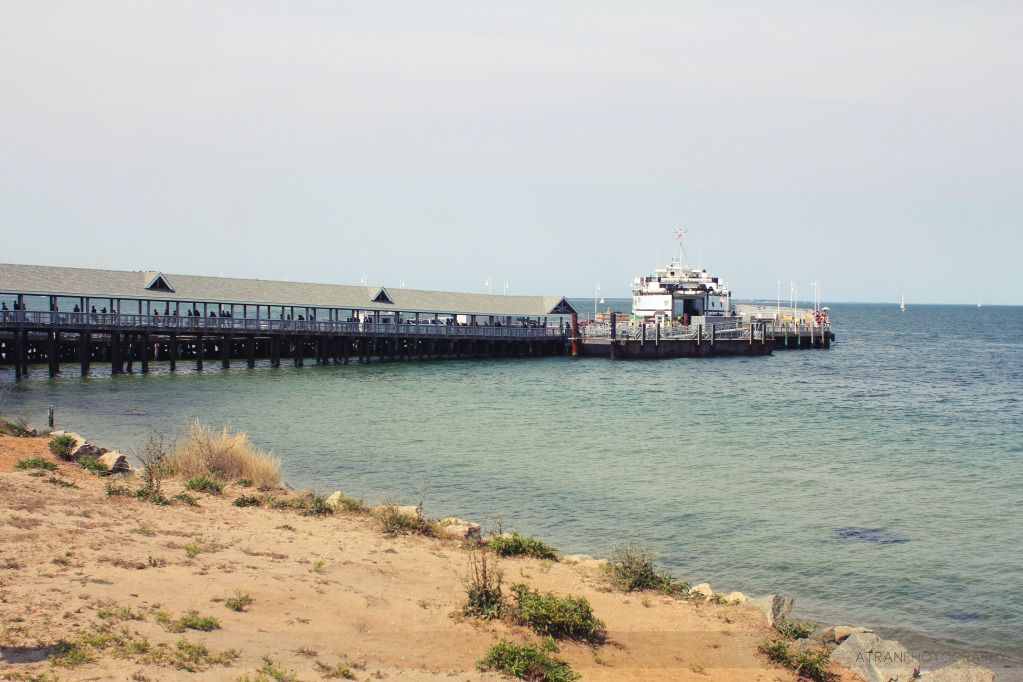 Oak Bluffs also had plenty of places to shop at. Johnny Cupcakes just recently opened here on Oak Bluffs!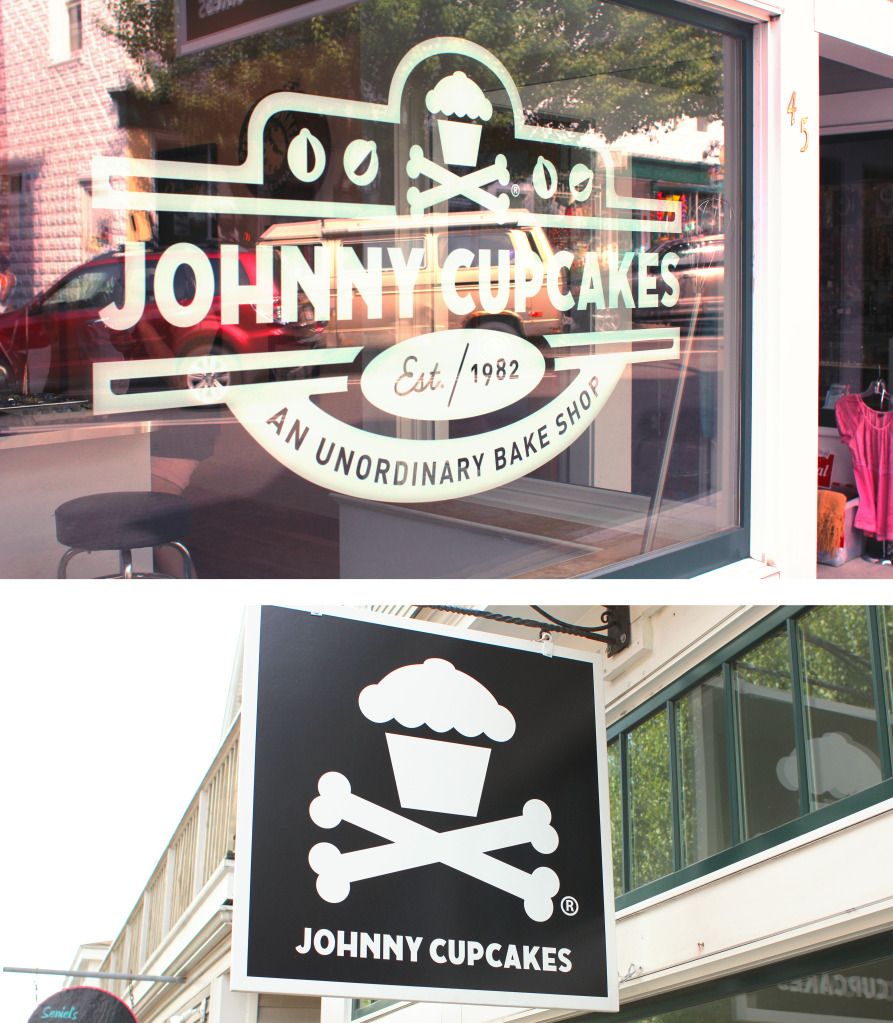 I've been a fan of this small clothing brand for awhile now. All of the locations look like small bakeries, yet they sell exclusive t-shirts and other neat accessories.
We had a lobster-stuffed dinner: lobster rolls and lobster bisque! Perfect for this coastal town!

Later in the day, we took the ferry back to the mainland. It was great having the chance to re-explore this lovely place.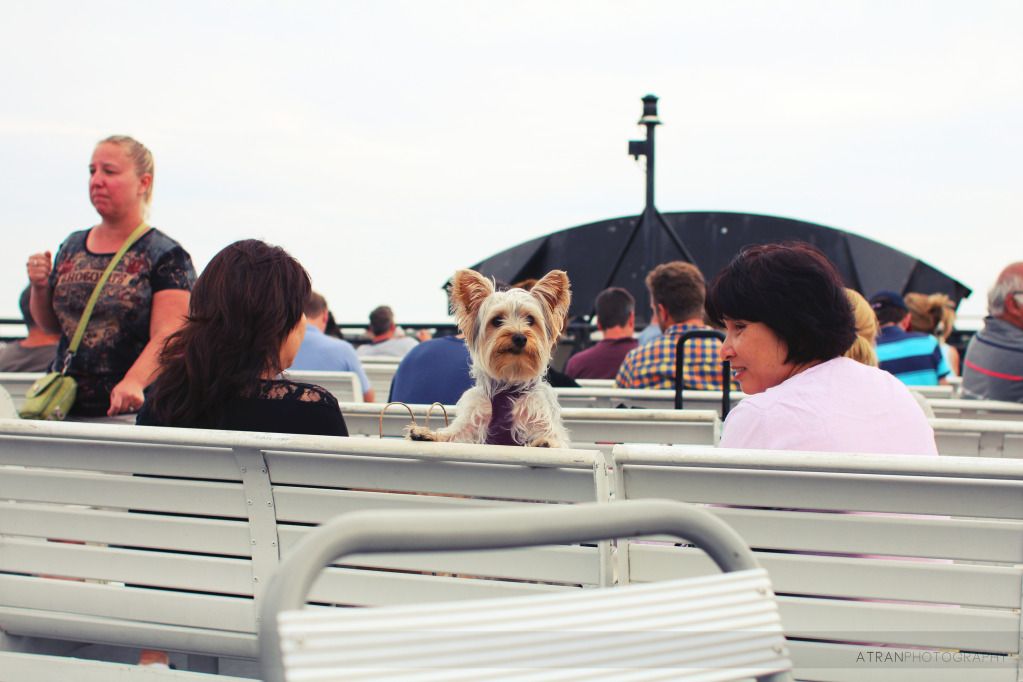 Boston Adventure! - Part 4: 
A very 'foodie' version of my adventures in Boston. I had some mini-trips to Boston the past month so I wanted to combine them all. 
My cousins and I went to Yamato in Brighton because we were craving for sushi. All-you-can-eat sushi that is.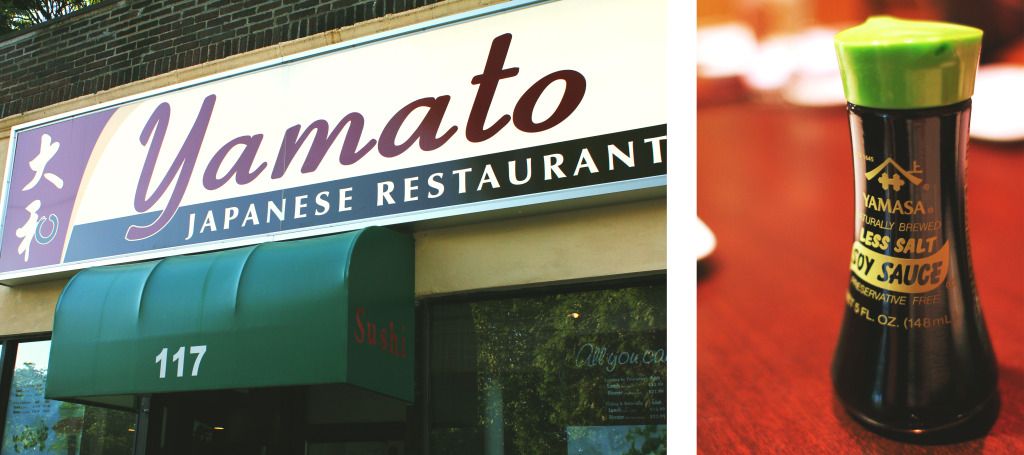 It's a fairly decent deal: Pay one price and order as much as you like. But be careful, order too much and you'll face a double price fee
We ordered and ate a LOT of sushi, I don't even know what kinds I ate. I just went with the flow and stuffed my face with the delicious goodness. It all went so fast…
Round 1: (you can see the chopsticks going in as people were hungry and impatient)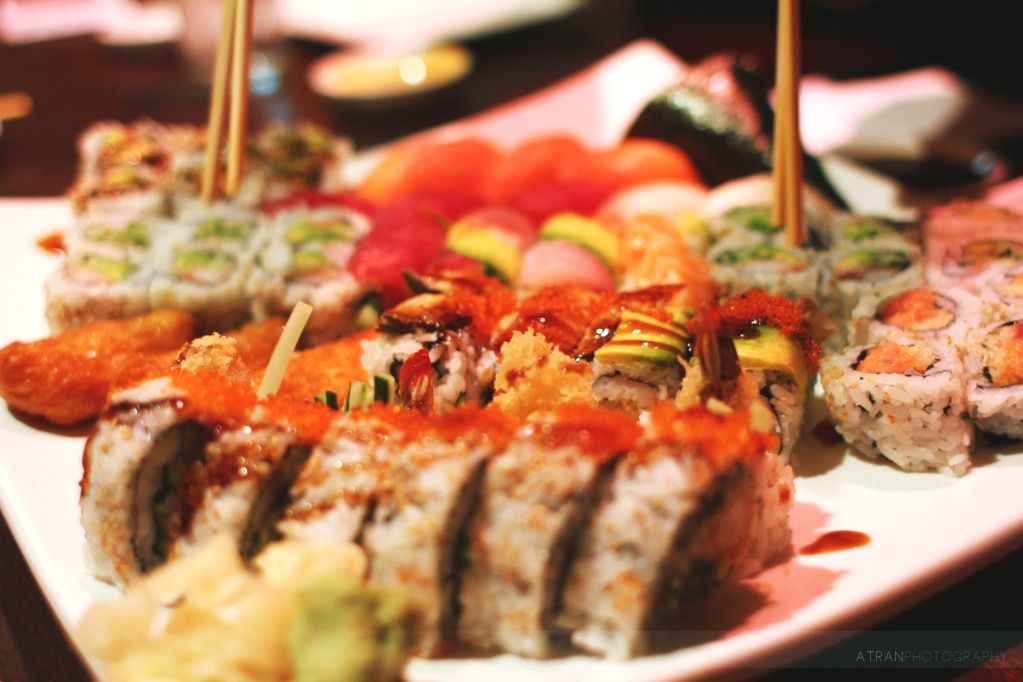 …gone in a flash.
Round 2: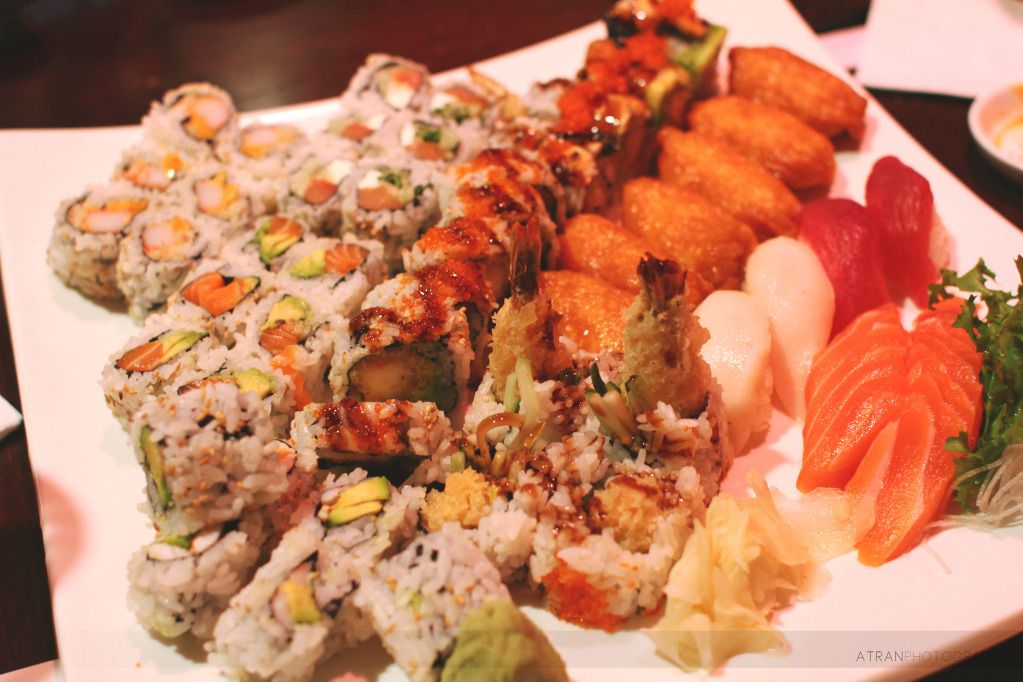 …and that was gone too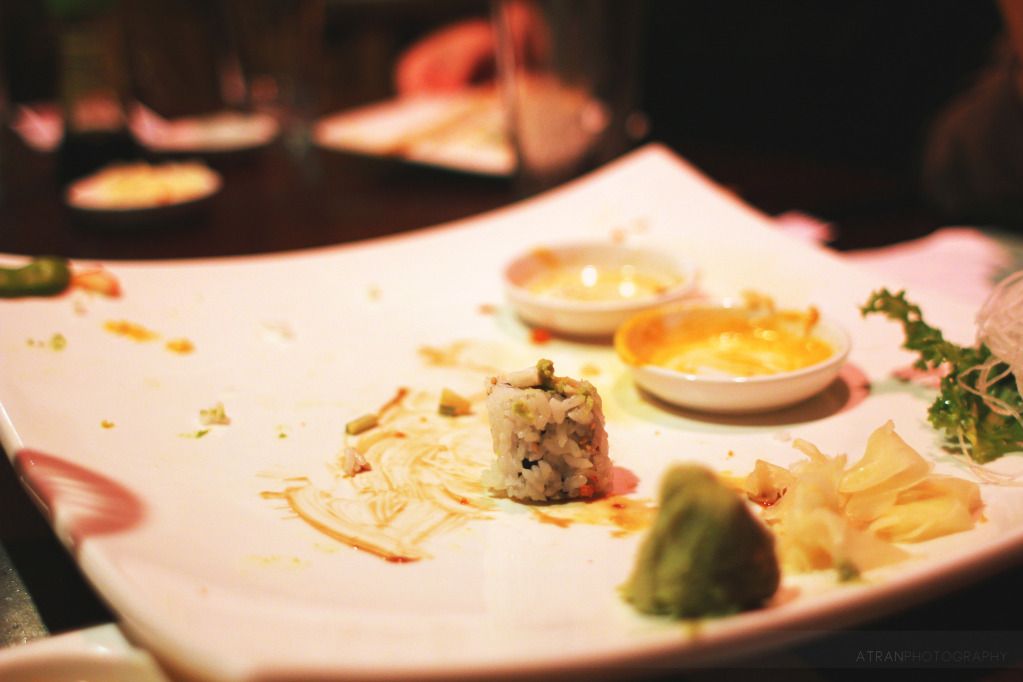 I had another little round because I wasn't quite full yet. A selection of appetizers and desserts were included in the deal too. We got fried ice cream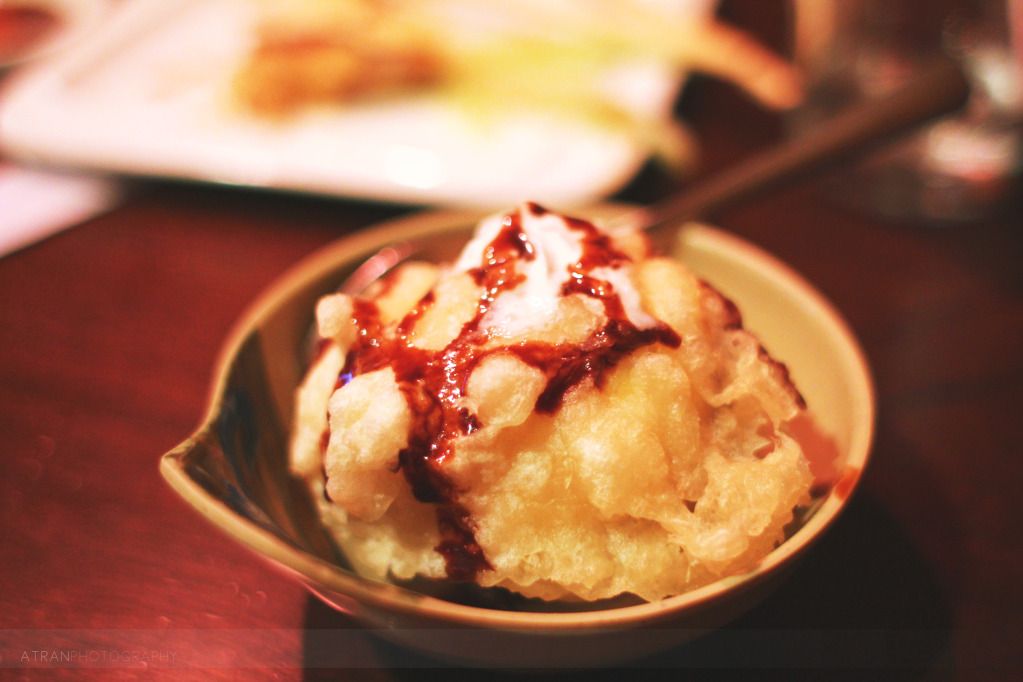 Georgetown Cupcakes opened up a few weeks ago, and since the original store in DC is on TV, the place was booming from opening day. I came here a few times; once with my friend Lizzy and another time with my family.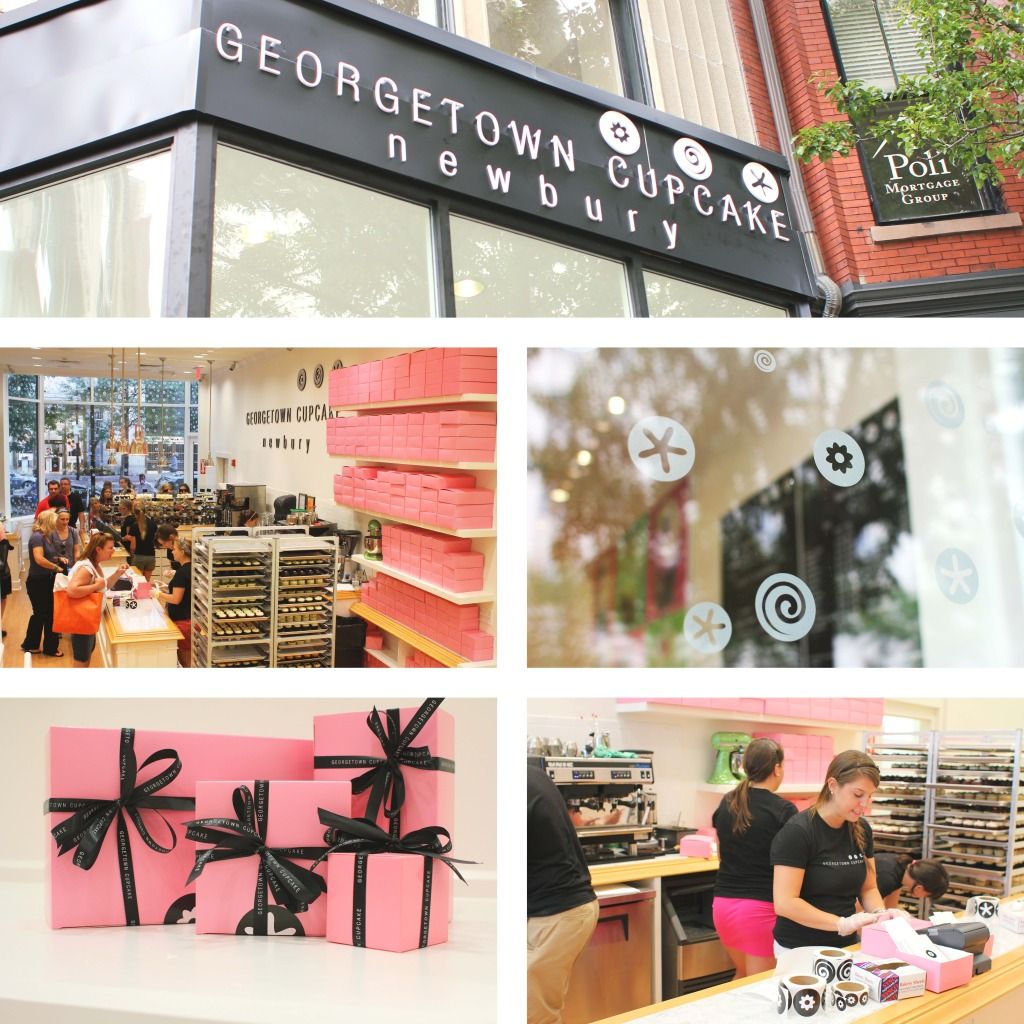 They had many different flavors of cupcakes, and they change from day to day! Each weekday has a different lineup of flavors, in addition to their 'basic' ones.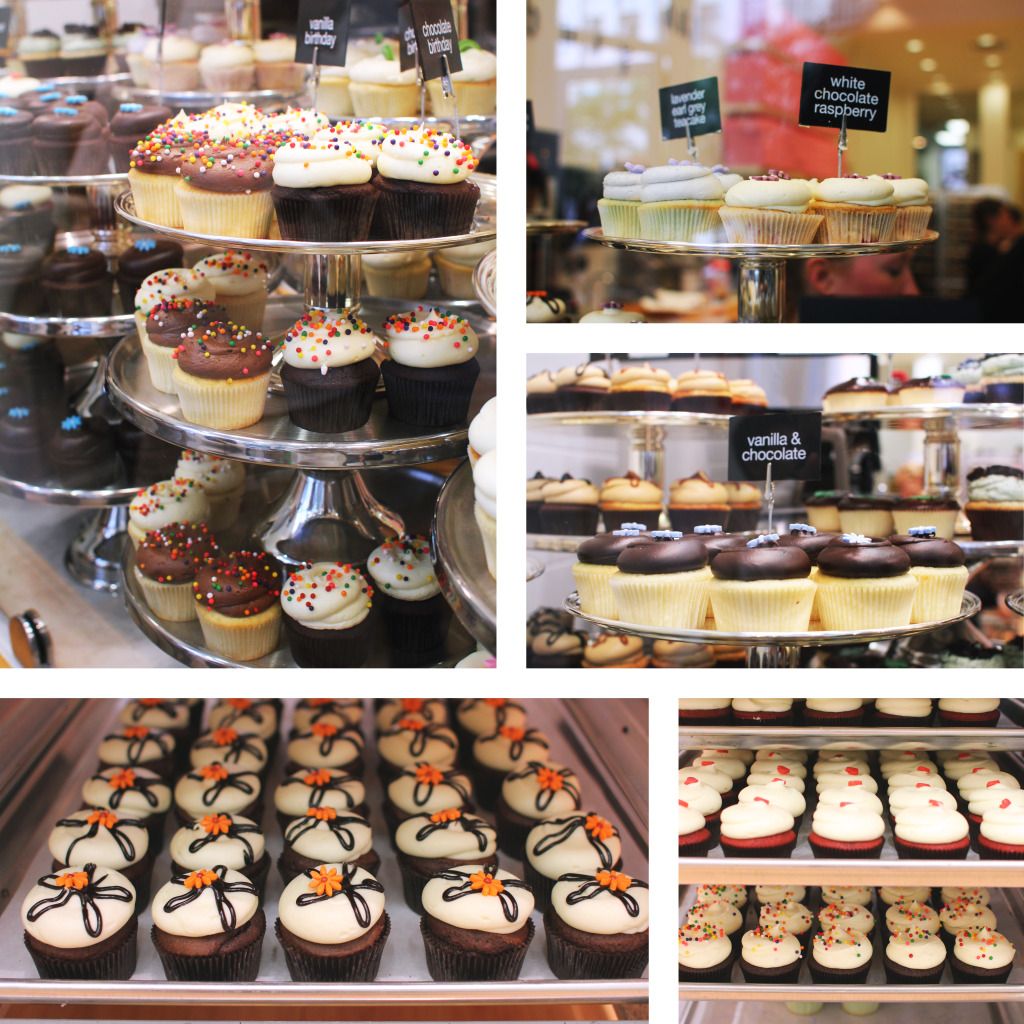 The cupcakes shown here are the red velvet, strawberry, vanilla birthday, and salted caramel (from left to right). I think the strawberry is my favorite so far. I like how there was actual bits of strawberry in it!
They also serve coffee and tea. My mom really enjoyed the mocha freeze :)
For my mother's birthday, my sister and I took my parents to eat at BonChon Chicken. My parents had yet to try their chicken yet, so we figured it would be a great time to go.
We ordered lychee soju to share, It tasted pretty good but it was weird drinking in front of my parents.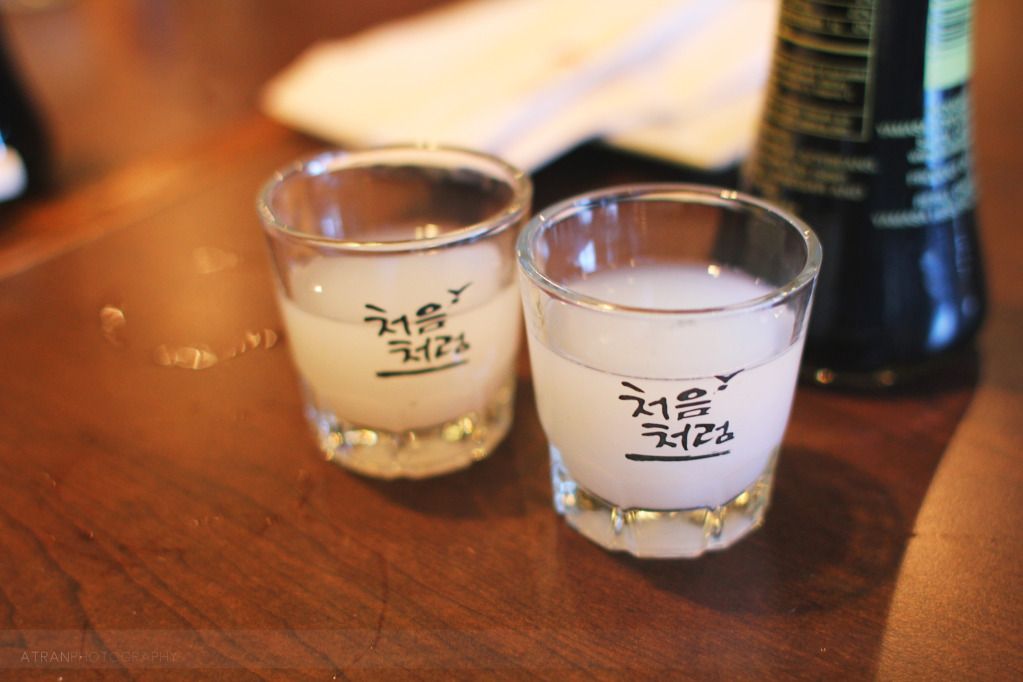 The star of the night: soy garlic and spicy wings and drumsticks! It's soooo good I could eat it all day err-day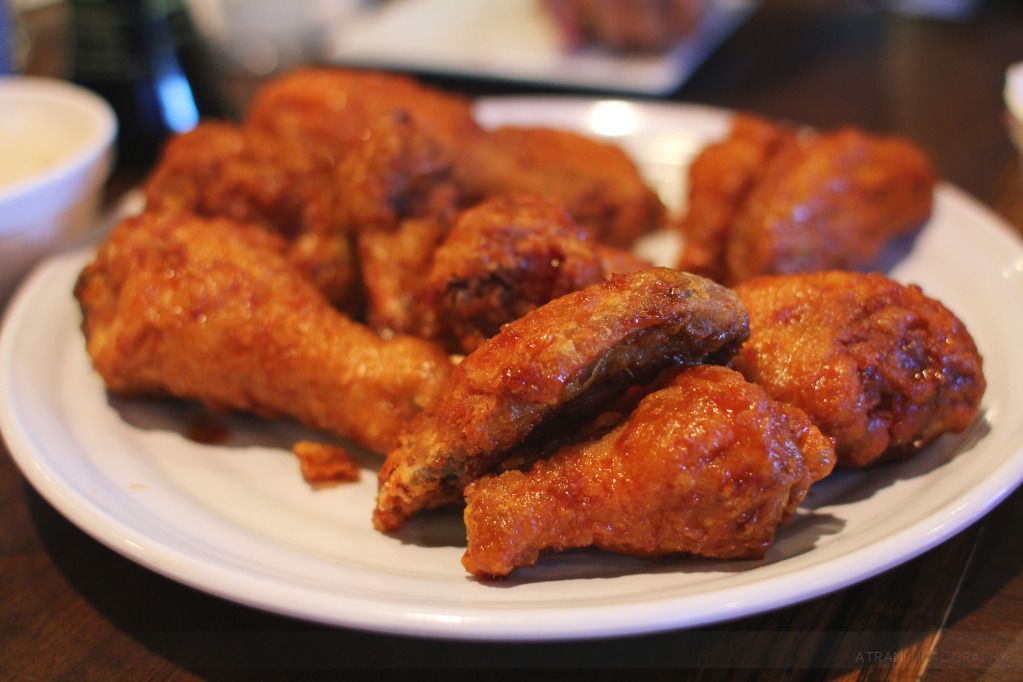 Along with the chicken we got dukbokki with tempura, and okonomiyaki. Delicious!
Okonomiyaki. I can't pronouce it so I call it obi-wan kenobi 
I hope this post didn't make your mouth water :P
Until next time!

Macaron Sweeterie: 
My sister, cousins, and I were lucky enough to visit the Macaron Sweeterie. It's a quaint little shop in Lexington, MA that sells gelato, coffee, tea, and of course french macarons.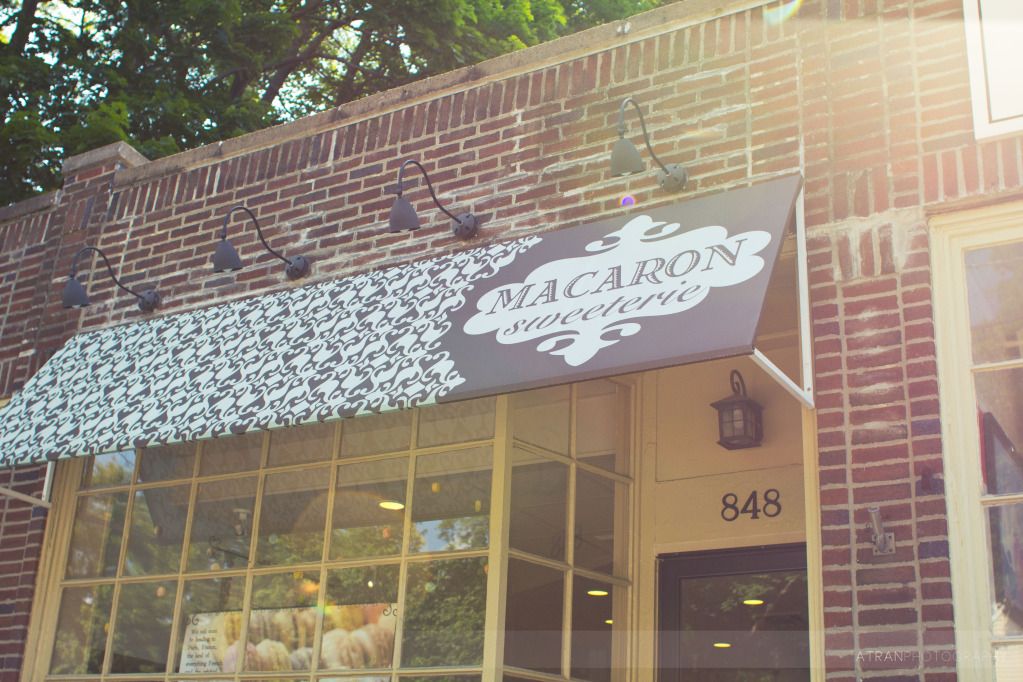 The shop was small yet inviting, and the owner was very nice in helping us choose our macaron flavors.
So many to choose from! Must try all of them!

We ended up purchasing a couple dozen macarons to give as gifts and to enjoy ourselves. I loved the packaging of their pastries! My favorite out of the bunch was the black currant. I always had an affinity for things that are fruity and tart :)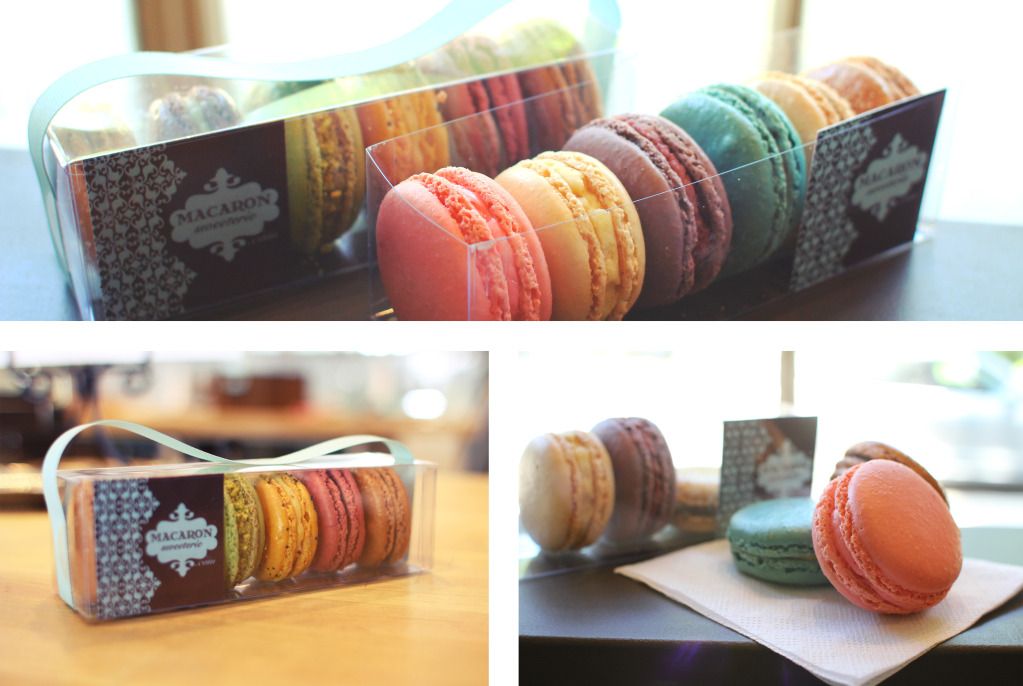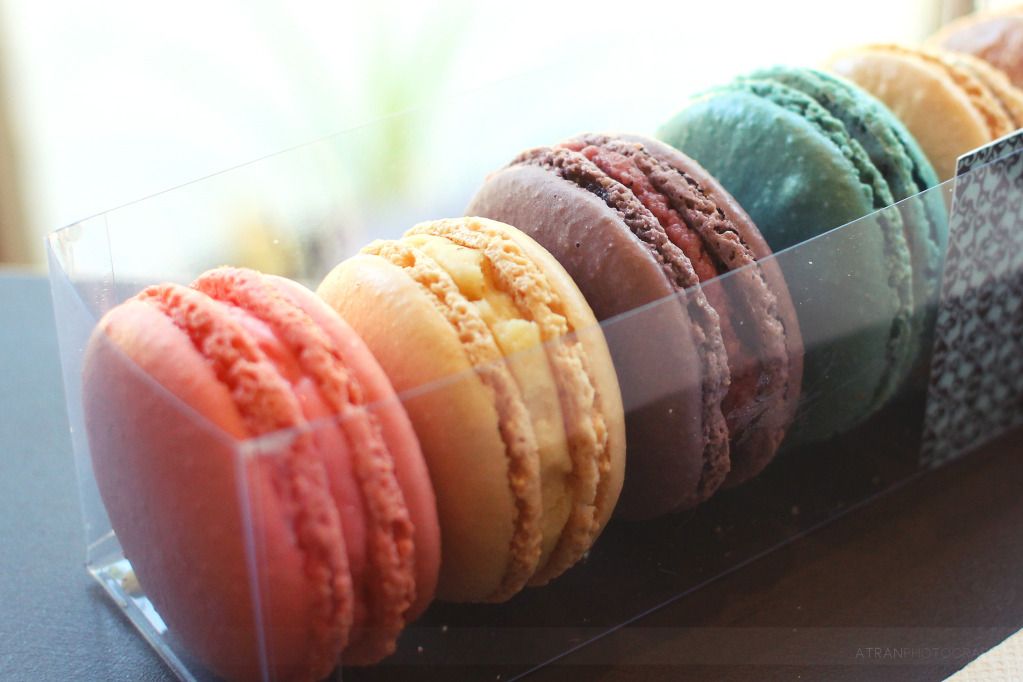 Boston Adventure! - Part 3: 
I had another adventure in Boston this past week! My first stop is Jaho Coffee & Tea. I lied, this place is in Salem, not Boston. But it's kinda nearby. (Actually there is a Jaho shop in Boston, so it counts…..sort of)

It's a great rustic place in Salem that serves coffee, tea, bubble tea(!), gelato and pastries. It's open pretty late; we went at around 10pm and the shop didn't close until 11.

I got the green tea matcha latte, very delicious! They also serve a mean red velvet hot chocolate.
I went to the SoWa Open Market in the South End with my cousins. It's a unique market open every Sunday during the summer. They describe it as 'Boston's Original Indie and Art Design Market'. There's handmade arts & crafts, food, desserts and more! 
We were starving when we arrived, but luckily SoWa had plenty of food trucks to satisfy our stomachs.

Out of all the gourmet food trucks, I chose a hot dog. Yeah I know… but I was really craving one. And there's grilled onions on it!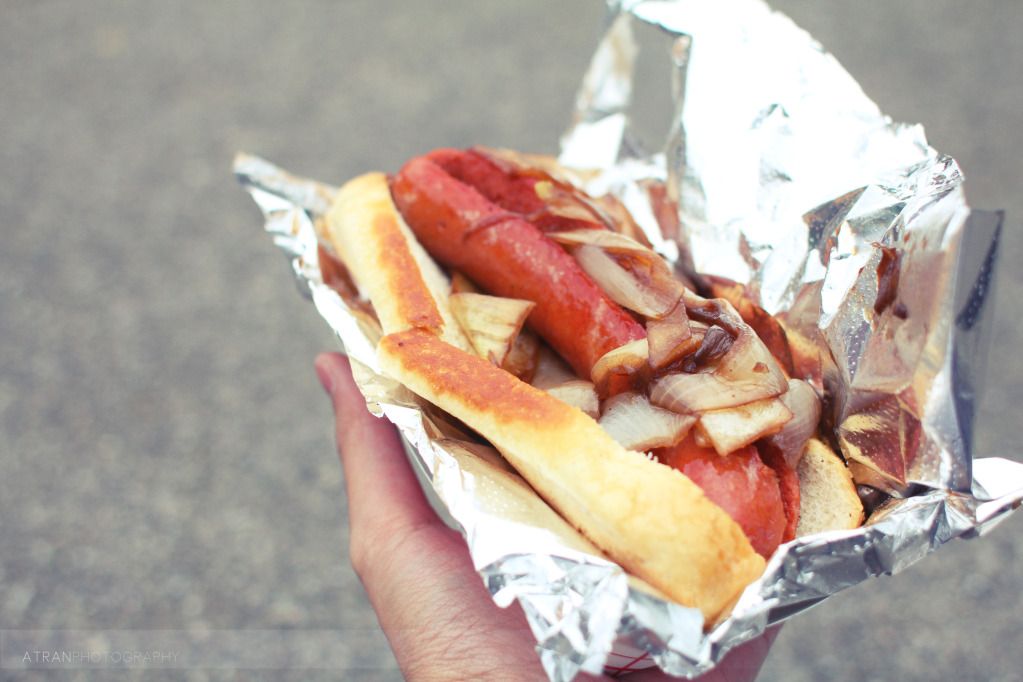 My cousin got truffle fries and gourmet grilled cheese!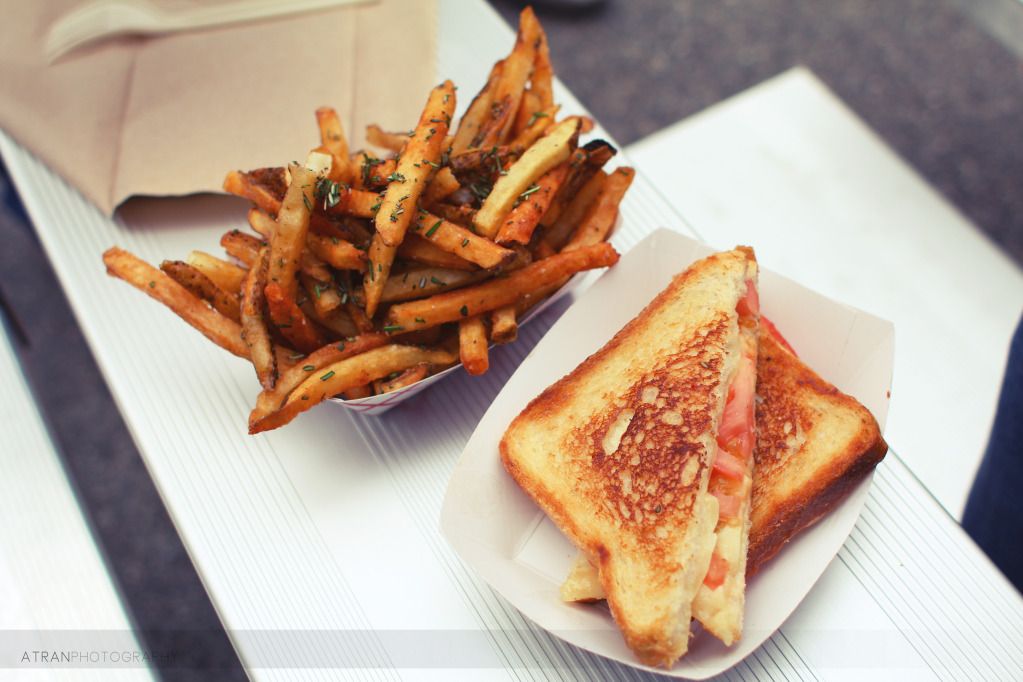 After eating we browsed the arts & crafts section of the market. There were many fun and unusual things sold here, like meatball scented chapstick.

I think my favorite part of the SoWa Open Market was the vintage 'warehouse'. They had a large selection vintage clothes, furniture, signs, art and jewelry. I liked just looking around and seeing these unique, and probably sentimental, items. I was eyeing this huge 6 foot metal 'A' in the warehouse. $225?…maybe I'll pass.
They had some instruments including this awesome ukelele. The seller made an offer I couldn't refuse, So I took this baby home :)
Lastly we shopped at the farmer's market area. There were desserts, produce, flowers, and yes, macarons. I don't think I can get enough of macarons!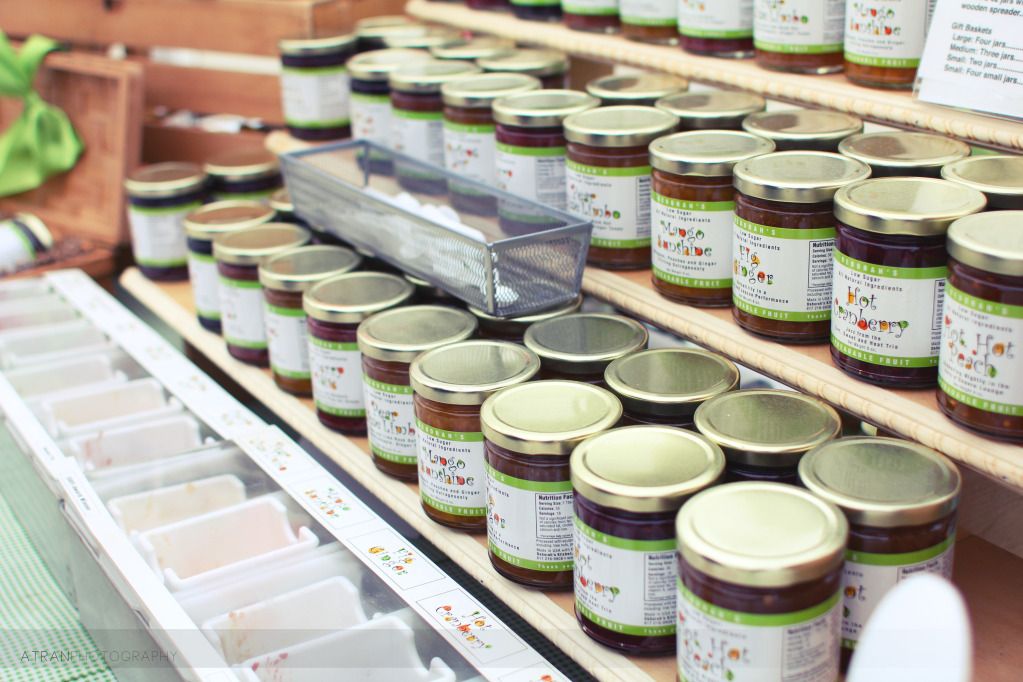 I had a great time at SoWa and I'm definitely going to go again this summer. I wish I knew about this place earlier!
Boston Adventure! - Part 2:
It's time for an adventure in Boston with my sister Sylvia! It all starts with traffic on 93 (as usual). Not anything exciting…
Sylvia was craving Korean food (as always) so we went to Allston to grab some dinner 

We decided to go to Color Korean Restaurant. Unlike the restaurant's name, the interior of Color had neutral tones. It was very warm and homey though.

We met up with one of Sylvia's friends and ordered fried dumplings, ramen ddukbokki and dak gang jung (a chicken dish). Now, here are some food-porn shots:

Next we stopped by Infusions Tea Spa to grab some bubble tea. It wasn't long until I finished my large caramel black milk tea :(

We parked near Boston Common and walked to Downtown to do a bit of shopping.
I've always wanted to try French macarons so we found a place called Cakeology near Downtown that had them. They also had an assortment of gourmet cupcakes.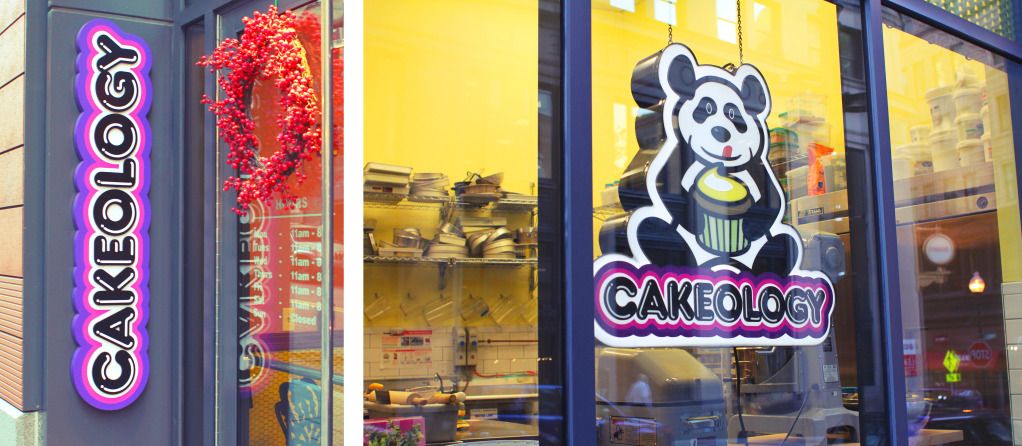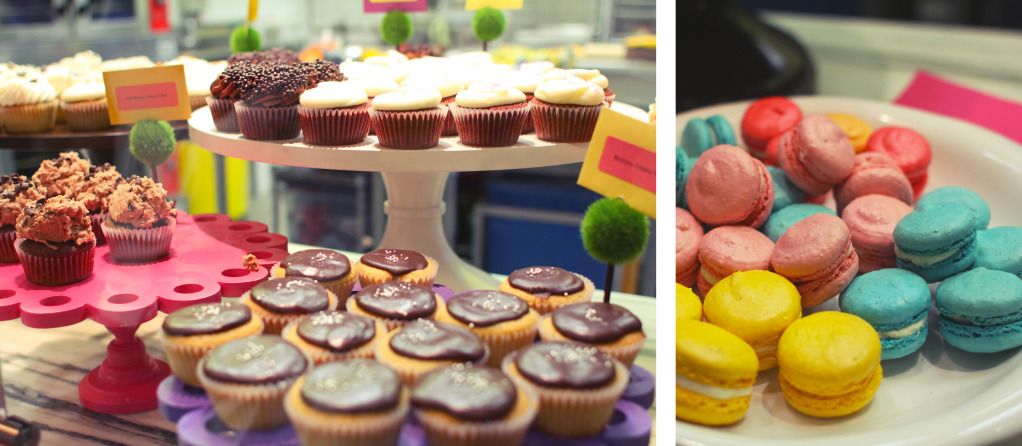 We purchased our goods and headed to the Common to relax and eat. It was a very nice day out and a lot of Bostonians took advantage of it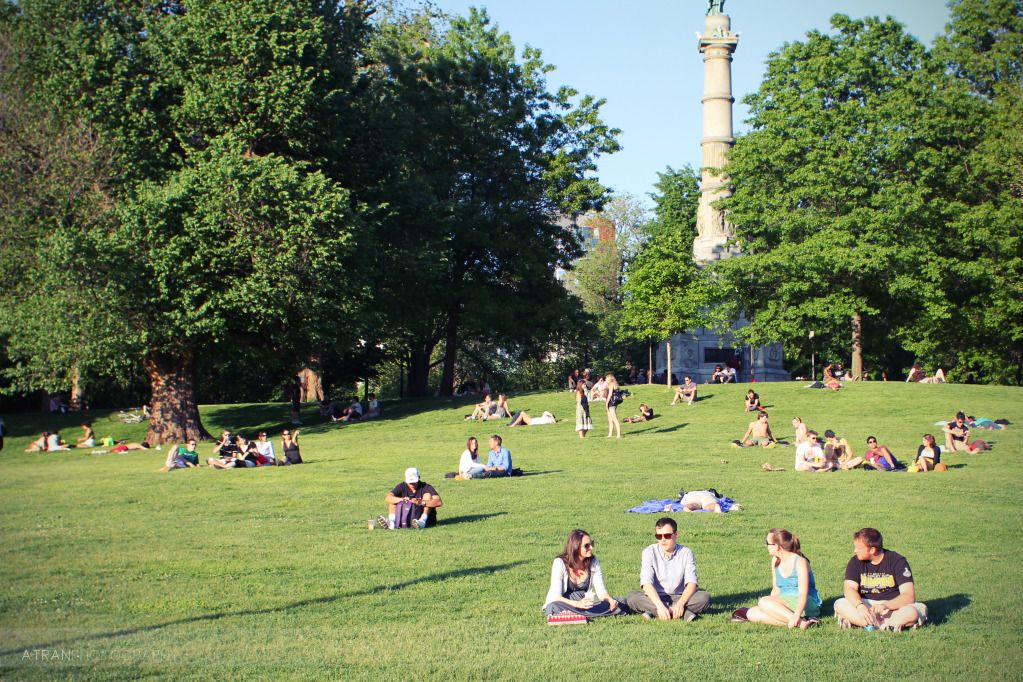 I got two macarons: toffee and bubble gum, while Sylvia got a Boston creme pie cupcake. Her cupcake disappeared before I even got to taste it.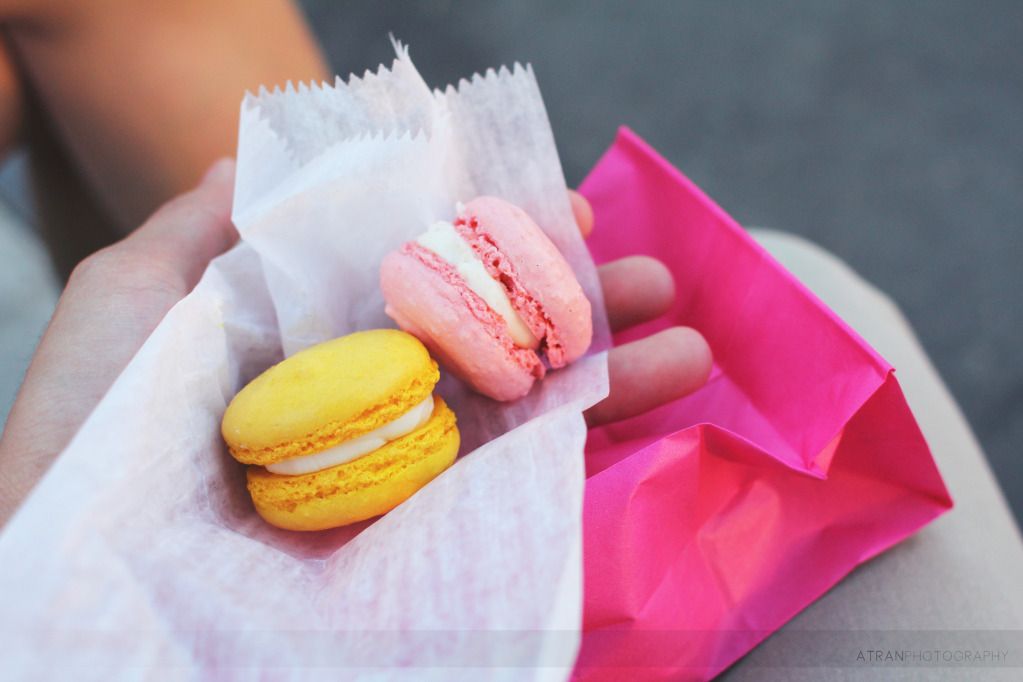 Our last destination was North Point Park, which is near the Museum of Science. I wanted to take some night shots of the Zakim Bridge!
It was still bright out so we hung out around the playground until the sun completely set. The sky was clear and the weather was warm, even as it got darker.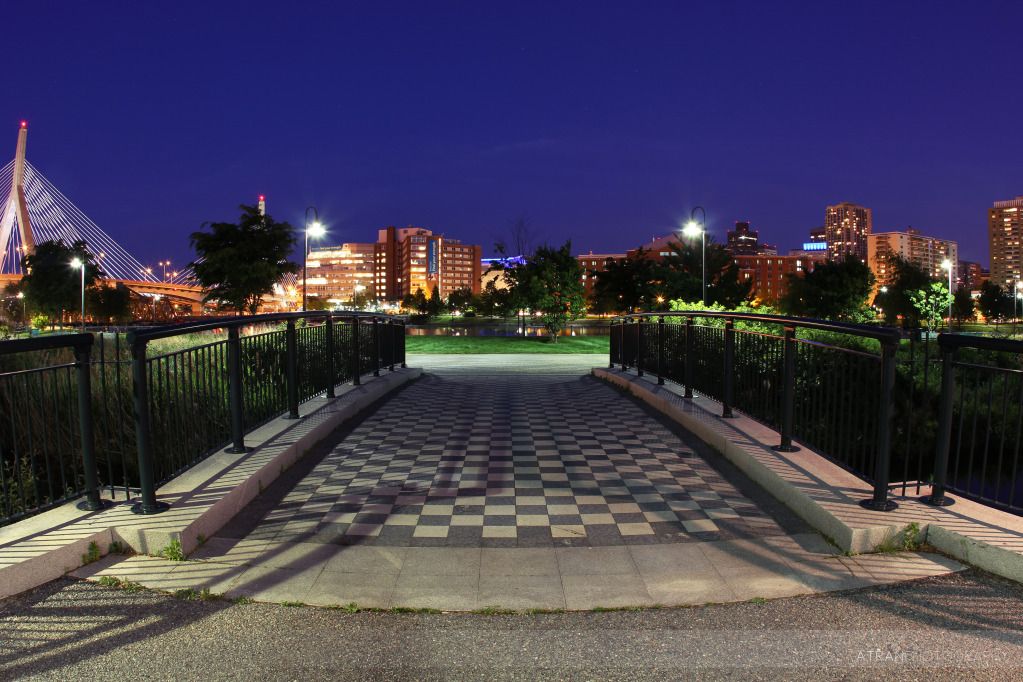 That's all for now. Until next time!
Boston Adventure! - Part 1: 
Summer break is here and I'll be having more free time to travel around and have some mini adventures! Boston is always a great choice for an adventure. I live close enough to the city to visit any time I want. In fact, this post is actually on two trips to Boston I took this week! The first day I went with my friend Brenda. Our first stop is to the Brattle Book Shop in Downtown Boston.
There were so many books, old and new to look at! I'm not really a literature person but I can tell this would be a great place for a book worm like Brenda :)
After browsing the books, we took a trip to Chinatown to get some bubble tea! Bao Bao Bakery has amazing milk teas! Happy Time! haha
Next we walked to South End to try something new: Ethiopian food!

We went to Addis Red Sea Ethiopian Restaurant. It was definitely a new and unique dining experience for me! We ate on a circular woven table that resembles an african drum. We ordered the restaurant's special combo which included various marinated chicken dishes, beef stew and house salad. The food was served on injera which is a spongy flat bread. You basically use your hands and pick up the food with the bread! It was very delicious and it filled us up fast!  
Next we went to Seaport Boulevard right after the sun set so I can get some shots of the Boston skyline from the harbor. I waited for the perfect time to take the photo:
My second trip to Boston was around the Allston and Back Bay areas. First I met with my cousin Chris to eat some Korean food!
We went to Buk Kyung 2 Restaurant which serves great Korean cuisine. We ordered the cheese ddok bokghi as an appetizer and also received complimentary ban chan (small side dishes). 

For entres, I ordered the bulgogi which is Korean marinated and barbecued beef. Chris got the bibimbap. Yummy!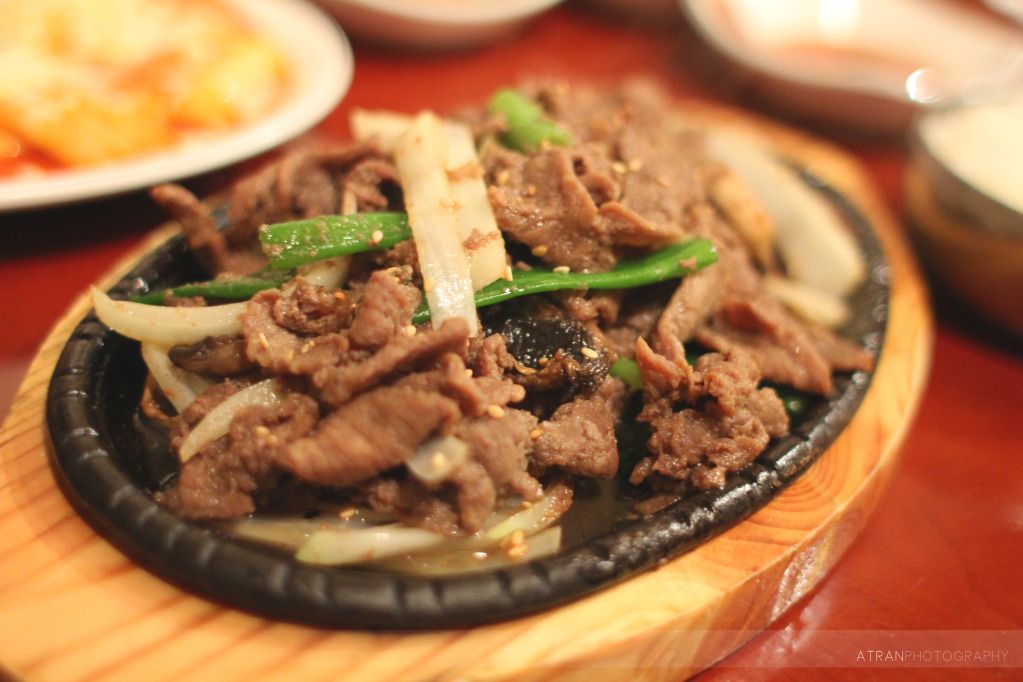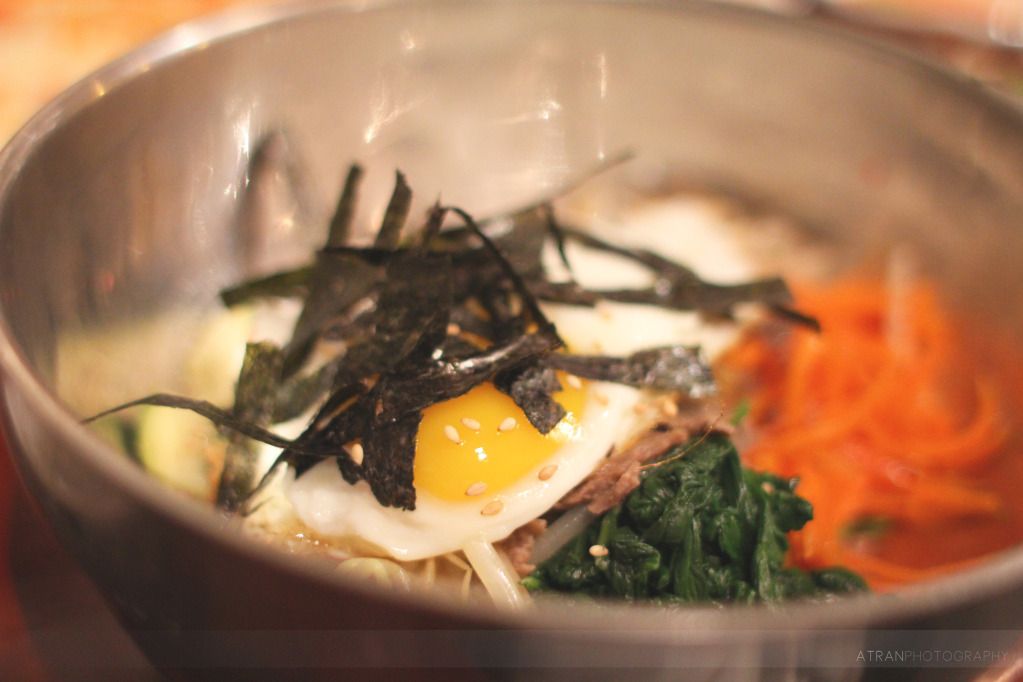 Later we satisfied our sweet-tooth with frozen yogurt at Pinkberry. They had chocolate-covered pretzels as a topping!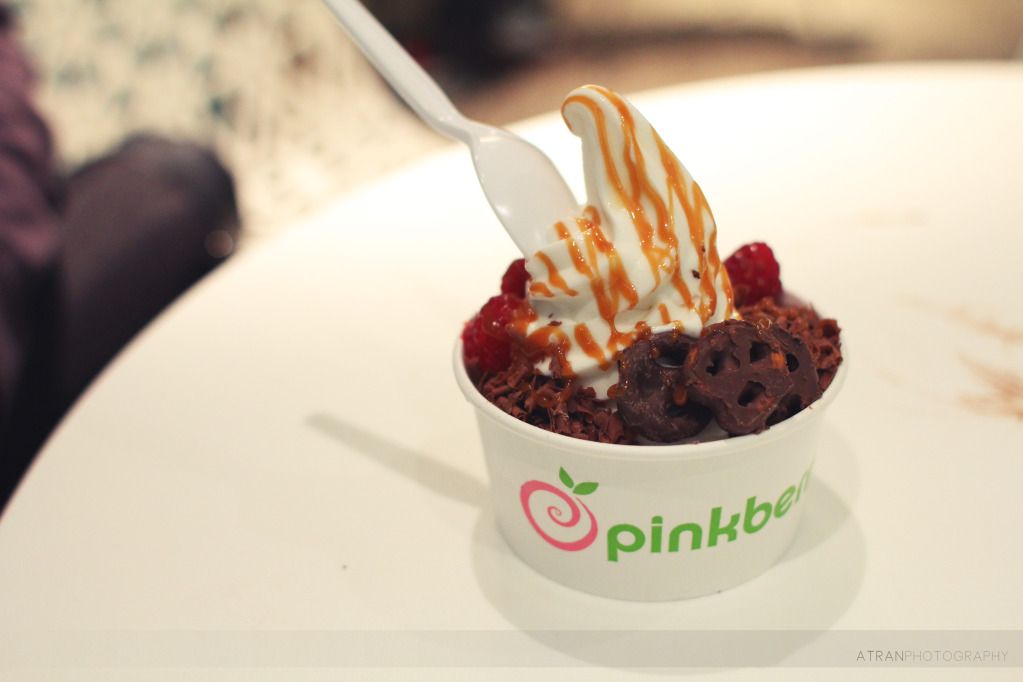 After, we departed and I went on to take some night photos of Boston in the Back Bay area.
Until next time!