Redwoods on Flickr.
Taken at Muir Woods National Monument, California

The Ladies on Flickr.
Another visit to San Francisco marks another cliché photo of the Painted Ladies! My sister lives right near Alamo Square Park so I couldn't resist :P
Los Altos Hike on Flickr.
I finally have enough time to upload more photos from my time in California!

I took this while on an 8 mile hike at the Rancho San Antonio Open Space Preserve in Los Altos with a few of my friends. We saw great views and a whole bunch of wild deer. It was definitely a highlight of my time in the bay area.
All in for Boston. on Flickr.
A day of celebration abruptly turned into tragedy. My heart goes out to all affected from the bombings during the 2013 Boston Marathon.

I modified a skyline photo I've taken a few years back with the slogan marketed from this year's marathon, 'All in for Boston'. I felt this was well fitting from the unfortunate events that had occurred.
The Gateway on Flickr.
The Golden Gate Bridge from Battery Spencer.

Although the bridge is breathtaking from this view, what makes it is the city laid out right behind. It would be an awesome view even if the Golden Gate wasn't there.
Q:Nice work, man. I really enjoy your stuff. I have a question about your portraits. Over Christmas, I tried to shoot some portraits but discovered that balancing light proved more difficult than expected. How do you avoid harsh shadows and over exposed highlights in your portraits? Do you use flash? Do you shoot at a certain time of day? Etc? Keep up the good work.
bmyers
Thanks man, it really means a lot to me. For my portraits, I usually shoot in the late afternoon with the sun behind the subject. It doesn't give harsh shadows and makes very neat sun flare shots at some angles.
Q:so I found your tumblr/flickr and I'm so obsessed! your photos are amazing. I might have to steal some ideas, I love floating friday! I'm a student and photographer too, so I love finding people my age who like pictures too, thanks for your awesome blog <3
d3a6y5s
Thank you so much! Your photos are awesome, very vibrant and well composed! I'm glad that I've given you a bit of inspiration :) 
Yank Sing: 
Here's a short post of a great restaurant in downtown San Francisco. I've been to plenty of dim sum places before; this is my favorite of the bunch by far. For those who aren't familiar with these types of restaurants, you order small dishes at a time from carts rolled around by servers.
This is the star of the place: Shanghai dumplings. These delicate dumplings are filled with pork and a soup broth. You place the dumpling on a soup spoon, add the red ginger sauce, drink the soup within, and then eat it! Delicious!
Along with the Shanghai dumplings, my sister and I had seasoned string beans, chicken feet, har gow (shrimp dumplings), and shrimp rice noodle rolls.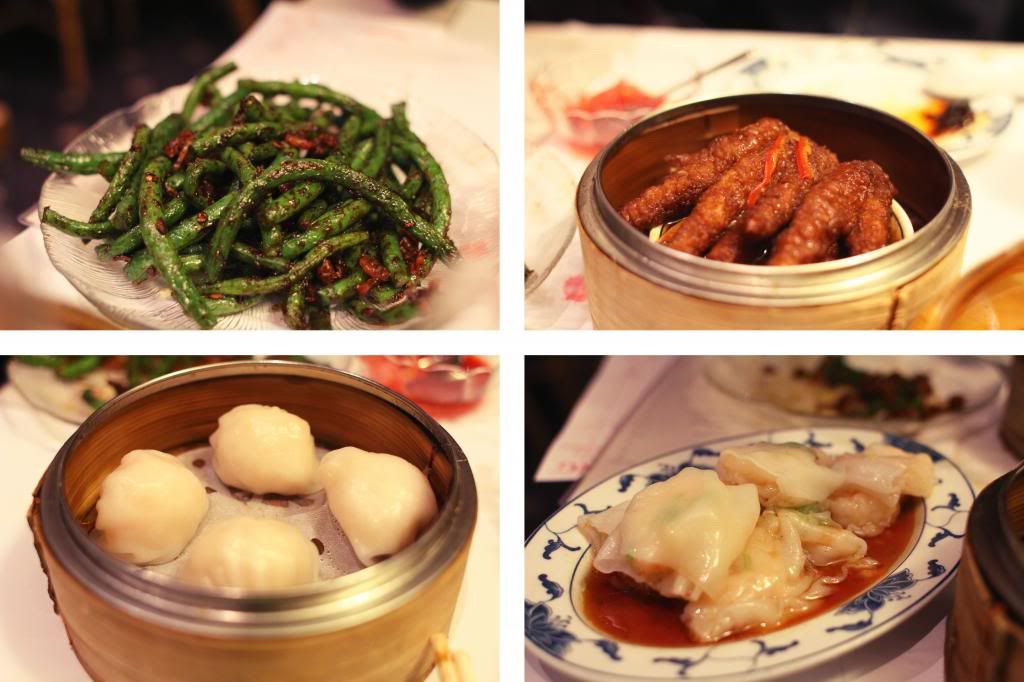 Overall, Yank Sing had excellent food and service. I can't wait to come back again!